See Russell Wilson and Ciara's Kids Sienna and Future Jr Enjoy a Backyard Zoo Day Amid Quarantine
Singer Ciara and her husband, Seattle Seahawks quarterback Russell Wilson, find a way to keep their two kids entertained with a thoughtful zoo day in their backyard.
Singer Ciara's family is all shades of adorable in their recent Instagram posts of an at-home backyard zoo day. The singer documented their little backyard zoo on her Instagram Story.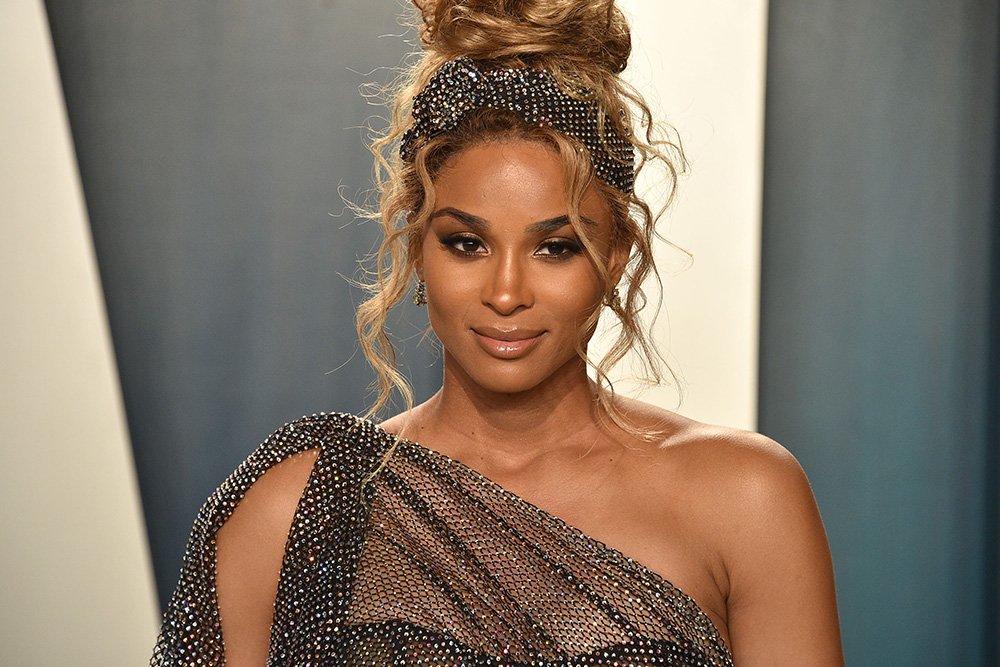 In the videos posted on Ciara's story, her 6-year-old son Future Zahir Wilburn, who she shares with rapper Future from a previous relationship, seemed to be having a blast while playing with the many creatures his parents made available.
The 6-year-old could be seen playing with many reptiles, including snakes of different sizes and colors, a tiny baby snake, a large black pine snake, long brown one, and a lizard.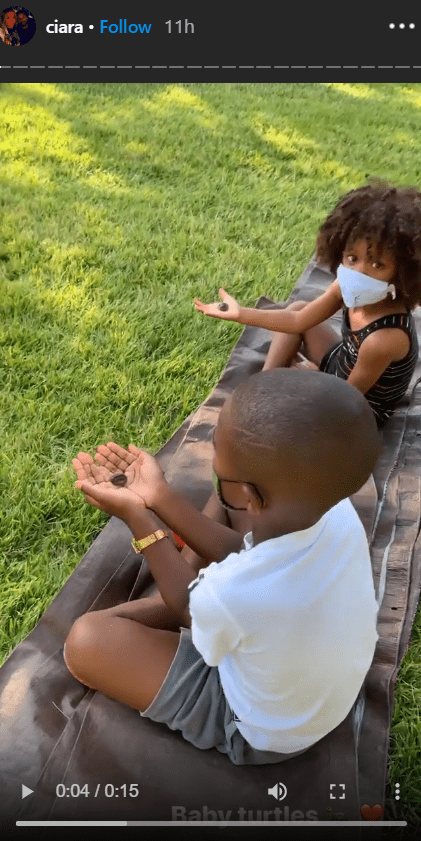 It also seemed like Future was the only reptile-enthusiast as no one else was really interested in hanging out with the snakes, not even Ciara's husband, Russell Wilson, who only touched the small snake with a hand.
Ciara's 3-year-old, Sienna, was also not keen on spending time with the snakes, even hilariously asking the handlers to put one of the snakes back in its cage. She, however, also had a good time with the other animals.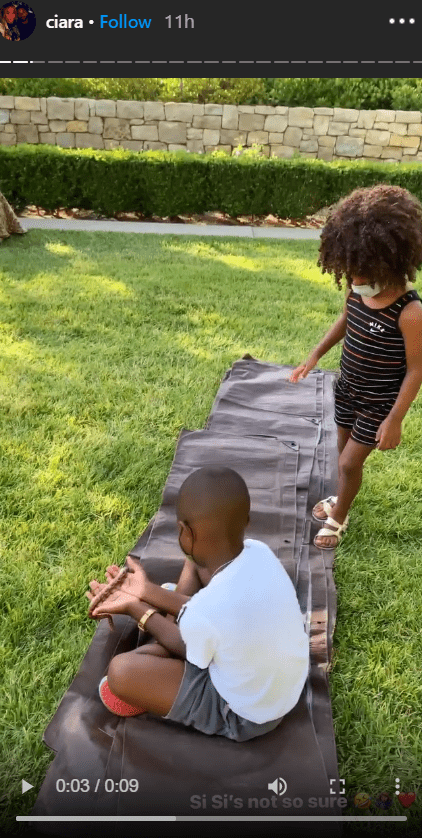 The toddler was especially captured by the tiny turtles, which she marveled at as she placed them in her small palm, adorably noting how tiny they looked.
The family also got to see a tarantula which Future, apparently the only daring one in the family, put on his head. Overall, Ciara, her husband, Rusell, and their adorable kids, Future and Sienna, had an amazing at-home zoo day playing with nature's beautiful creatures.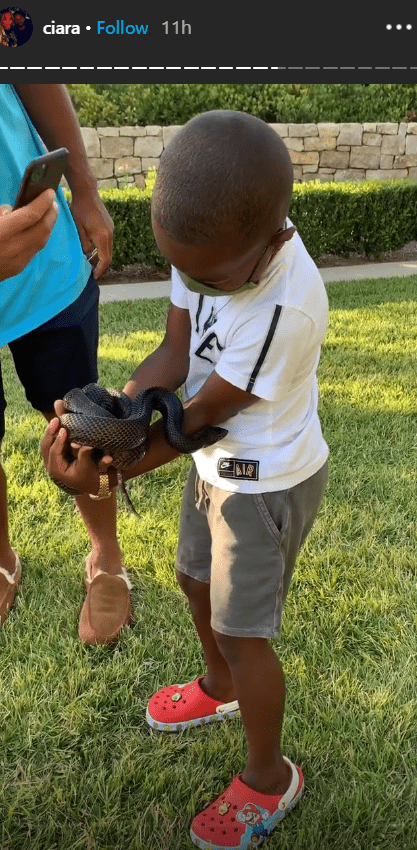 Ciara and her hubby, Wilson, are making the best of their time together amid the unsettling pandemic and protests.
The excellent idea of a backyard zoo day is only one of the few ways Ciara and her hubby, Wilson, have to keep their son and daughter entertained during the quarantine.
Wilson, a football quarterback for the Seattle Seahawks, explained what it was like for him and his family to have such an endless amount of time bonding. He told PEOPLE:
"It's a tough time for everyone. What Ciara and I are trying to do is find even a little goodness in this. We get to spend quality time with our kids."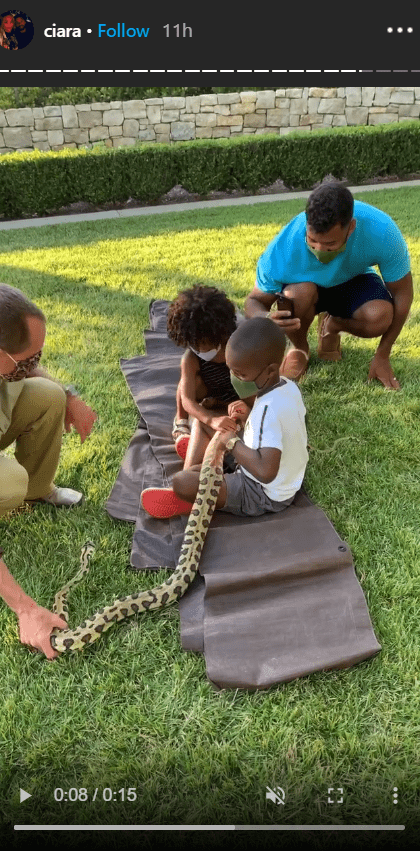 And spending time with their kids was precisely what the sportsman and his wife had been doing. The couple revealed that they have constantly had to come up with ways to keep their kids active and engaged with "more Disney+" playing in the house.
The singer also revealed that her daughter started to get sick of not seeing her friends at some point, asking if she could have a playdate. They remedied that with FaceTime playdates instead while Future also had fun with his school sessions on Zoom.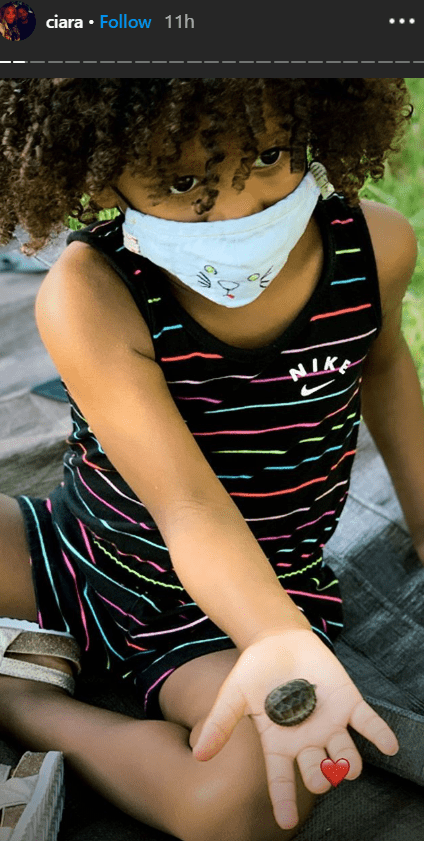 With the recent protests against racism following the killing of George Floyd, Wilson expressed his concerns for his kids' safety in a touching Instagram post but remained determined to do his best to keep them safe. 
Ciara, who is expecting her third child, which is her second with Wilson, also admitted that being pregnant during the pandemic and protests could be unsettling, but they were making the best of their time together.
Wilson and his wife share a touching love story. The pair were friends for a long while before finally getting hitched, welcoming their first child, Sienna, and now expecting their second. The Wilsons sure are a happy bunch as long as they keep the creepy crawly creatures far away!