Rob Kardashian Shares a Cute Video of His Daughter Dream Jumping on a Trampoline
"Keeping Up with the Kardashians" star Rob Kardashian shared an adorable clip of his 3-year-old daughter jumping on a trampoline, amid a custody battle with his ex, Blac Chyna.
American television personality and businessman Rob Kardashian laughs it up with the youngest love of his life, his daughter Dream, despite a challenging year so far.
The 33-year-old shared a video of some fun moments with Dream. In the clip, the 3-year-old jumped up and down on a black trampoline as her father urged her to keep going from the background.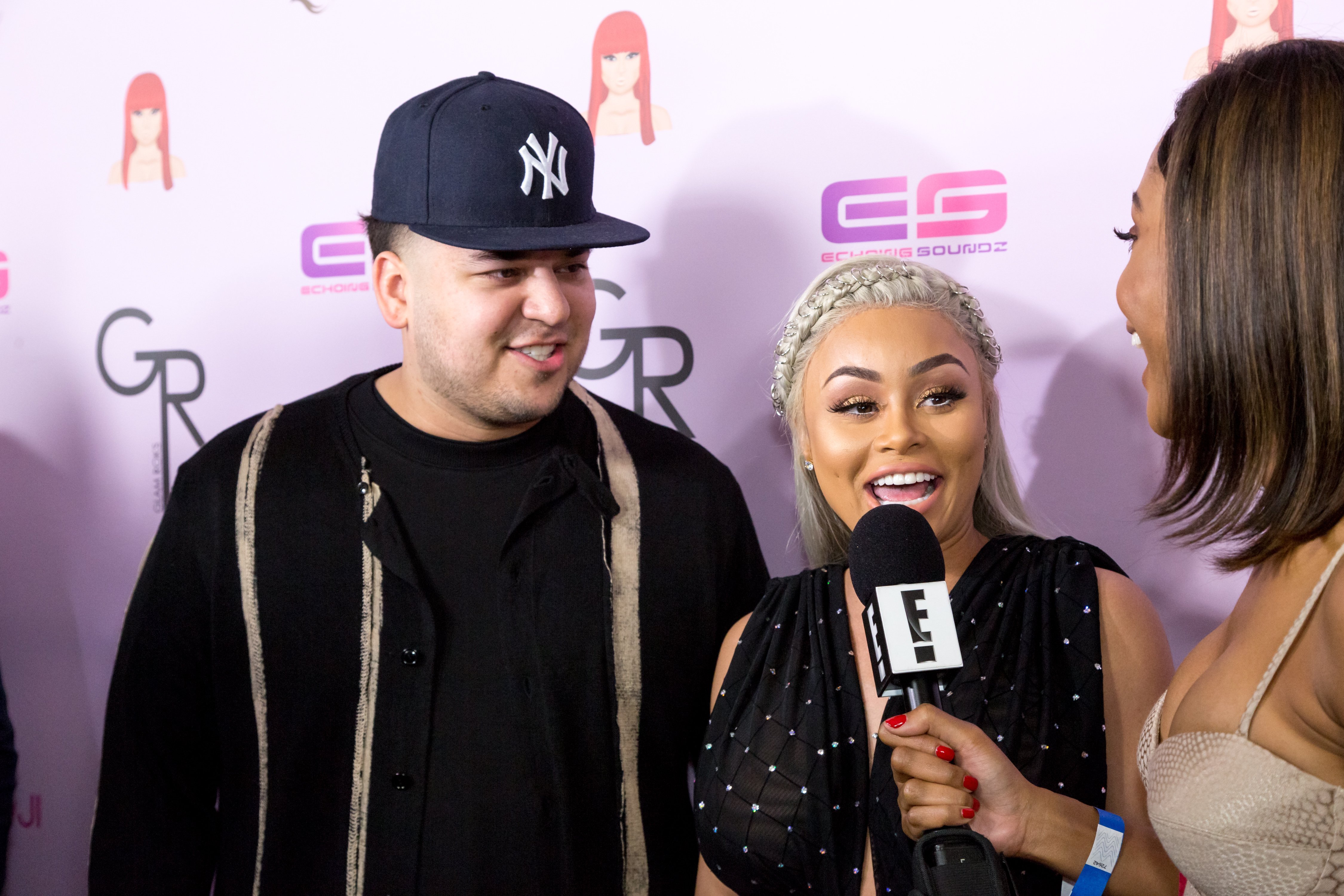 Dream heeded the TV star's advice for a while before she eventually stopped jumping and demanded that her father take her place on the trampoline. Her doting dad happily obliged.
The preschooler's apparent strong-mindedness seemed to impress many of Rob's 1.6 million Instagram followers as many of them admired his young jumper.
"Dreamy says no...you heard her???" one fan commented. Other fans gushed in adoration of the child, saying she was "just too cute" and that Rob was lucky to be the father to such a blessing.
Dream recently marked her 3rd birthday in a lovely family party that saw the toddler dressed in a beautiful pink gown, blowing out her candles in front of many loved ones. Rob couldn't help but show his excitement and pride as he wore a big smile throughout the occasion.
Blac Chyna allegedly tried to strangle Rob Kardashian with an iPhone cord.
However, despite various celebrations in the Kardashian family of recent, Dream and her dad have had a bit of a rough year so far. Rob and his estranged baby mama, Blac Chyna, are currently locked in an intense court battle for their daughter's custody.
In the meantime, the duo is sharing custody of Dream, which has come with its own problems. Chyna accused the 33-year-old of being responsible for two separate accidents involving Dream and her nanny at Rob's house, which resulted in the child sustaining "severe" burns. Rob denied the allegations.
"The health, safety and well-being of Dream is and has always been Rob's top priority," Rob's lawyer, Martin Singer, told Us Weekly.
Singer explained that Dream's nanny had a "high-risk" pregnancy and was in the process of leaving the Kardashian's employment, at her own will.
He then stressed that Chyna had been informed of the incidents and assured that their daughter was treated appropriately. Singer also added that Rob had been very cooperative with child services and law enforcement officials investigating the matter.
However, the couple's feud continued as Rob also accused Chyna of strangling him with an iPhone cord during a quarrel as she was under the influence. Chyna also denied the allegations, claiming they were nothing but her ex's lies.
Despite the stressful battle with his ex, Rob is reportedly taking excellent physical and emotional care of himself and being an active parent, after gaining 100 pounds during a struggle with depression and diabetes.