'Jamie Foxx Show' Star Garcelle Beauvais Stuns in Red Dress & Matching Heels in a New Pic
Garcelle Beauvais stuns her fans as she takes to social media to share a gorgeous photo of herself dressed in a daring red gown with heels to match. 
Garcelle Beauvais took to her Instagram page with a gorgeous picture of herself and it has been quickening a lot of pulses. She captioned the post:
"There's a shade of red for every woman."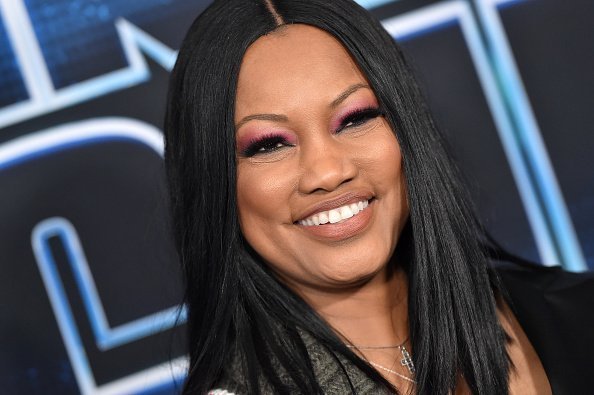 Fans could barely contain their admiration for the famous TV personality so they took to the comments section to express themselves. One fan wrote, "So gorgeous! Every shade of red and every color look great on you."
In the photo, Beauvais stunned in a pure red gown that flaunted her toned legs as she crouched. She matched the gown with red heels and she kept her hair sleek and straight. The "Real Housewives of Beverly Hills" star also had on several rings for the glamorous shot. 
Beauvais, who is best known for playing Francesca Monroe in "The Jamie Foxx Show," is reportedly the first Black woman chosen to be a primary cast member of "The Real Housewives of Beverly Hills."
She was born into a large family in Saint-Marc, Haiti, on November 26, 1966. Her father was Axel Jean Pierre, a lawyer, and her mother was a nurse named Marie-Claire Beauvais.  
She has vowed to make sure the boys and their father spend a lot of quality time together.
After her parents separated, she moved to the United States with her siblings and her mother. They settled first in Massachusetts before moving on to Miami. 
Beauvais would later recall her mother's struggles in a letter of gratitude she wrote leading up to Mother's Day.
In the letter, she commended her late mother for putting in work to get her and her siblings to the US while simultaneously making sure they lived a full life. 
Beauvais admitted that it is because of her mother that she never gives up and is not afraid to ask for help when she needs it—a behavior she has chosen to teach her kids, Oliver, Jax, and Jaid. 
Her first son, Oliver, is a product of her marriage to producer Daniel Saunders while twins Jax and Jaid are children she had while married to Mike Nilon. Beauvais and Nilon were together for a decade before she filed for divorce in 2012 after accusing him of infidelity.  
Being a child from a broken home herself, she has vowed to make sure the boys and their father spend a lot of quality time together—a privilege she was denied while growing up.
Beauvais will appear in the upcoming film "Coming 2 America"—a sequel to the classic hit movie, "Coming to America."