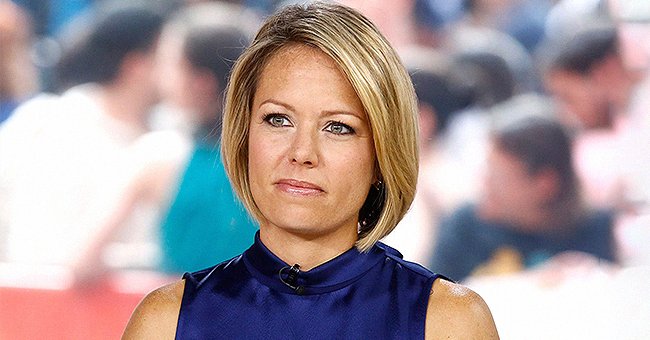 Getty Images
'Today' Host Dylan Dreyer Reveals Her Children Undergo Routine Surgeries
Dylan Dreyer revealed tidbits of her parenting style on social media as she informed fans on safety measures for her kids. Dreyer stated that she makes sure her kids get "necessary" surgeries.
Dylan Dreyer is leaving no stones unturned when it comes to motherhood and the health of her children. The host showed, in a new post, that she took the necessary steps to her kids' health.
On Instagram, she gave fans updates about their "health routine," which included surgeries that were done amid the pandemic.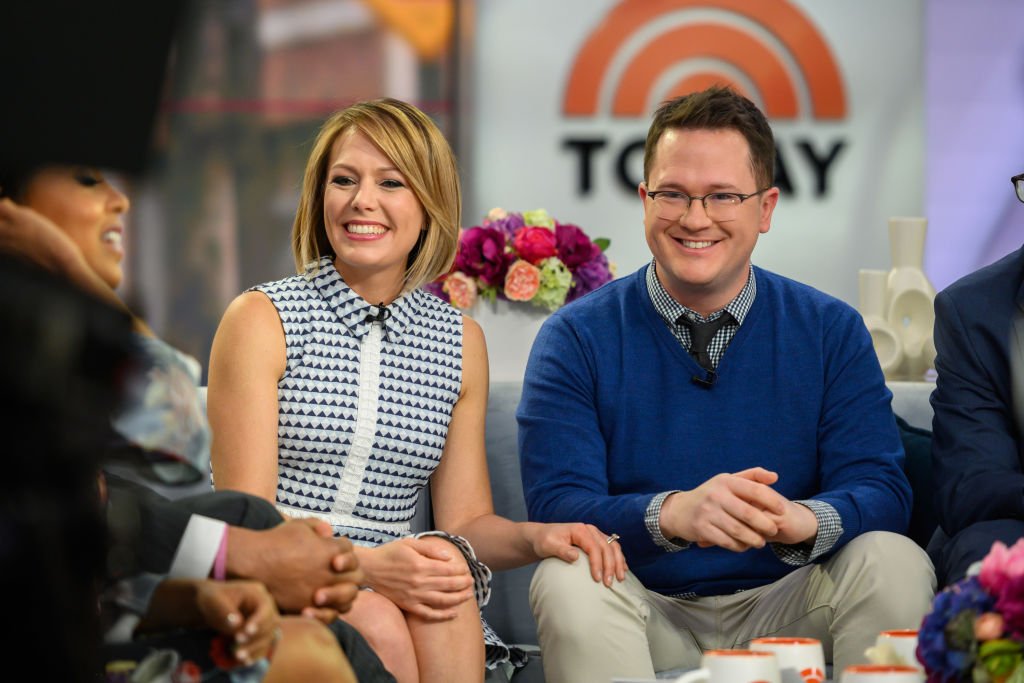 Dylan Dreyer and husband Brian Fishera on the "Today Show" on Monday, April 22, 2019 | Photo: Getty Images
NECESSARY SURGERIES FOR THE BOYS
Dylan Dreyer, who is mom to two boys, Calvin, 3, and Oliver, 6-months, shared photos on Instagram as she indicated a successful health check. The first photo showed Calvin in a yellow print children scrub while half of his face was covered in a colorful face mask. Dreyer captioned her post:
"Back-to-Back routines, but necessary surgeries for my boys! They are home and on the mend..."
Dylan Dreyer completed her caption with a series of hashtags that indicated that she was proud of her sons. She also boasted of their resilience. The second photo showed Dylan holding her younger son, Oliver, who looked adorable as he flashed a toothless smile for the camera.
FANS' REACTION
Many followers were glad to see that Dreyer's kids were doing fine after the necessary surgeries, as they put up words of encouragement in the comments. A fan shared: "Sending healing vibes to you all."
Calvin told Dreyer he wished he could go to work with her.
Another mentioned: "Glad those beautiful boys are home and on the mend. Someone added: "Prayers for you." More followers sent out their love to the little boys.
MORE UPDATES ON DREYER'S BOYS
Speaking with Today Parent, Dylan Dreyer, a weather anchor on "Weekend Today," admitted that it was "stressful" to have her kids go through health routines, but they surprisingly handled it well.
She said about her sons: "Calvin laughed through his COVID test, and Ollie was smiling the whole time…" Dreyer was the only parent available to be with the boys, so it was tasking for her.
LITTLE CALVIN GETS EMOTIONAL
Dylan Dreyer's son, Calvin, was in the news earlier in the month after expressing his feelings about her return to work.
Dreyer
has been away from the Today studios for seven months, and as she planned to return to "business as usual," her oldest son, Calvin was not having it.
In a heart-melting Instagram video
shared by Dreyer's spouse, Brian Fichera, Calvin can be seen telling his mom he wished he could go to work with her.
After sharing some soothing words with the little boy, Dreyer left, while Fichera promised Calvin a fun-filled day.
Please fill in your e-mail so we can share with you our top stories!