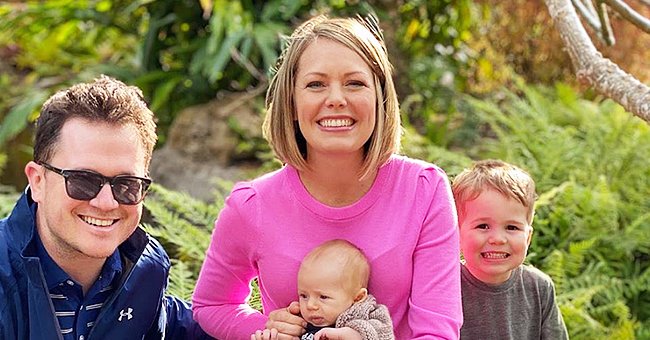 instagram.com/dylandreyernbc
Dylan Dreyer of 'Today' Believes Her Whole Family Had COVID-19
"Today" co-host Dylan Dreyer opened up in an exclusive chat about how her family battled the novel Coronavirus.
Since the COVID-19 virus was declared a pandemic, it has taken its toll on many families and NBC host, Dylan Dreyer attested to this in a new interview.
Speaking with People, the brilliant meteorologist recounted how she and her family were able to overcome the viral disease.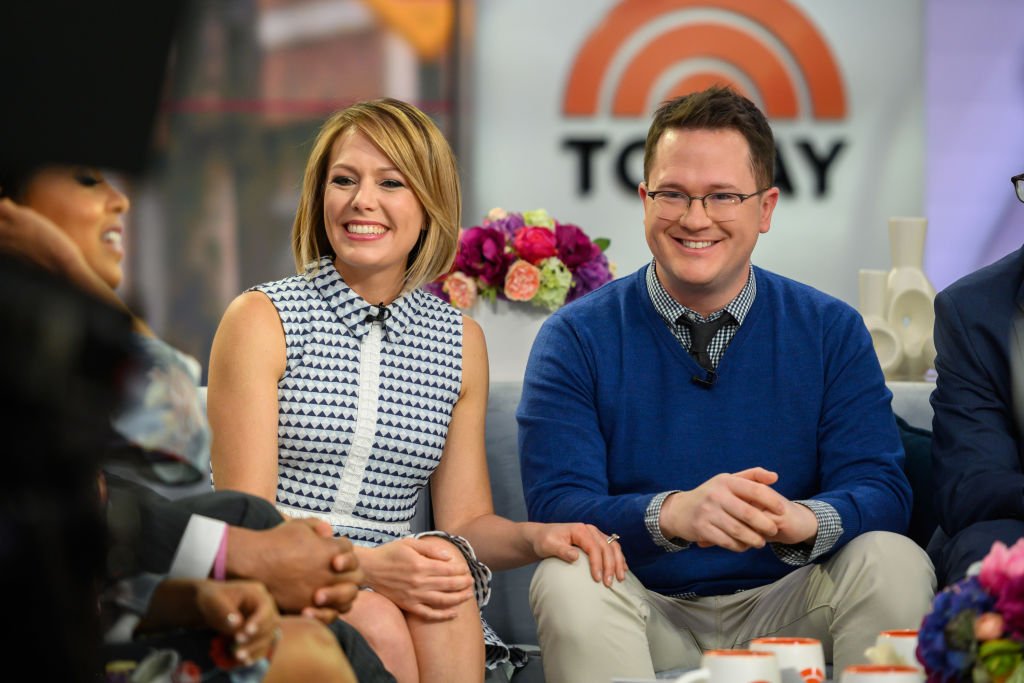 Dylan Dreyer and husband Brian Fishera on the "Today Show" on Monday, April 22, 2019 | Photo: Getty Images
HOW IT ALL STARTED
Dreyer, who earlier in the year welcomed a baby boy, Oliver, explained that it had all started with her waking up with a 102°C temperature. She feared she got the virus, but after getting tested, the celeb mom found out it was mastitis. She told People:
"...But then I went on antibiotics for the mastitis because that's what my doctor suggested, and I was totally fine."
However, after Dylan became well, her hubby, Brian Fichera, developed a temperature and started showing symptoms of the novel Coronavirus. At that point, the couple cleared their son, Calvin's room, so that Fichera could occupy the space and self-quarantine.
DREYER ROSE TO THE OCCASION
All the happenings must have been overwhelming for the "Earth Odyssey with Dylan Dreyer" anchor, but she didn't let it weigh her down. The mom of two took charge of taking care of her kids and also preparing meals for her spouse who self-Isolated all the while.
Being in close contact with Fichera, Dreyer lost her sense of smell and taste, which are common symptoms of COVID-19. Her baby son was also sick for three weeks. While speaking, the socialite added: "We think coronavirus went through our whole house."
FICHERA TALKS ABOUT HIS EXPERIENCE
More than anything, the Dreyer-Fichera household is grateful that the virus ran its course, and every member of the family is fine. On an episode of Today's Third Hour show, Brian sat with his wife to talk about his experience.
The 33-year-old explained that it was "hairy" and "scary." Also, on Instagram, Fichera shared a lengthy post where he detailed events that led up to his eventual recovery. The socialite wrote about COVID-19:
"...When it hits hard, you can't move, and it feels like you're snorkeling through a cocktail straw…"
IT'S A REALITY CHECK
Amid caring for her little sons, being there for her infected spouse, and trying to practice safety, the weather expert admitted that it was "a reality check."
However, things are back to normal or almost normal because the couple is still dealing with a "lot of parenting" since schools are closed, and they have no babysitter around.
In January, Dylan Dreyer and Brian Fichera became second-time parents to their now 4-months-son, Oliver George Fichera.
After having her baby, Dreyer excitedly shared the news to her "Today" co-hosts during her Friday call-in. Oliver joined big brother, Calvin Bradley, who is three years old.
Please fill in your e-mail so we can share with you our top stories!