Page Six: Tamar Braxton Sent WeTV Bosses an E-mail Blaming Them for Making Her Suicidal
Following the attempted suicide by talented singer Tamar Braxton, leaked emails between the singer and WeTV revealed that she blamed the network for making her suicidal.
Reality TV Star Tamar Braxton threw her fans and family members into despair when she was rushed to the hospital after what is believed to be an attempted suicide in the late hours of Thursday, July 16.
The 43-year-old singer was found unresponsive in their hotel room by her boyfriend, businessman David Adefeso, who immediately called 911 for help.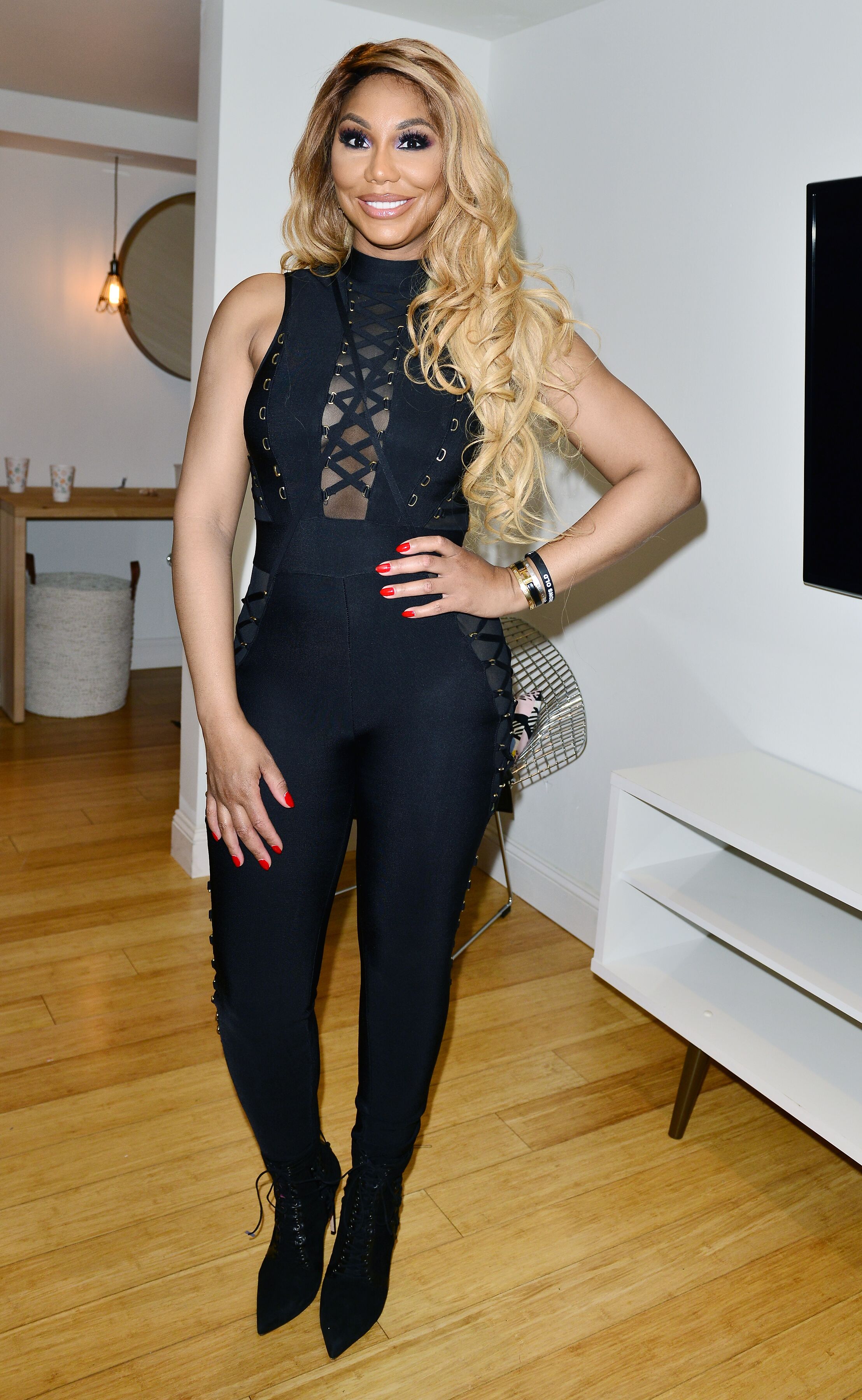 Following the attempted suicide, Page Six gathered through leaked email conversations between Braxton and WeTV, that the former was angry about the latter's handling of "Braxton Family Values" and further accused them of making her suicidal.
The whole drama had started at the peak of the civil unrest, which followed the killing of George Floyd. The network execs sent out emails to their employees — including Braxton, highlighting their efforts to support the Black community. Braxton was not impressed with the network and accused them of destroying her family. She wrote:
"The final stake into the heart of my family was the day you dug up a secret I'd never shared with anyone, a secret I was so ashamed to talk about that I hid it even from my own mom…"
In her email, Braxton also compared the WeTV execs to white slave masters and oppressive police officers. She accused the network of exploiting her family's weaknesses, including her childhood rape and trauma, to boost the show's ratings.
Braxton concluded her email by claiming she took her power back and said she would no longer allow herself to be oppressed. However, given her attempted suicide, it seems she is still suffering from her perceived injustice from the network.
Braxton had previously struggled with depression and other mental health issues but the extended lockdown worsened her mental health.
Braxton's boyfriend, Adefeso, also revealed during the 911 call that the singer had been having issues with the network which blew out of proportion before the sad events of July 16.
After making the revelations, the 911 call quickly became very emotional and scary, with Adefoso breaking down in tears. Meanwhile, the network has not directly responded to her claims, but a WeTV rep had this to say:
"We are keeping her and her family in our thoughts and prayers, and joining with her fans, sending strength and healing at this difficult time."
Before her suicide attempt, Braxton sent out a message to her family members explaining that she felt "trapped," and she was not in control of her life. She ended the letter by claiming that death was "the only way out."
Despite the constant drama between the sisters on the popular TV show "Braxton Family Values," Braxton's sisters Towanda, Trina, and Traci Braxton are providing support for their sister as she tries to recover from this sad ordeal.
Braxton had previously struggled with depression and other mental health issues, but the extended lockdown has worsened her mental health. She has now been transferred to a mental health facility for proper attention.
The "Braxton Family Values" star has been able to put some tough years behind her, and while she remains under heavy supervision, fans and family members are hopeful that she will be able to pull through.