Meet Massive 26-Pound Cat Named Beejay Who Uses His Platform to Raise Money for Cat Rescuers
The 26-pound cat who went viral after an adoption advert in 2019 has found a new home and is now committed to raising money for cat rescuers who need financial help to take care of shelter cats.
Beejay, fondly referred to as Mr. B, is the massive 26-pound domestic shorthair cat who went viral in 2019 after his shelter, the Morris Animal Refuge tweeted that he was looking for a home. 
Months after, Beejay found a forever home and is now something of a celebrity cat with his own Instagram page and over twenty thousand followers.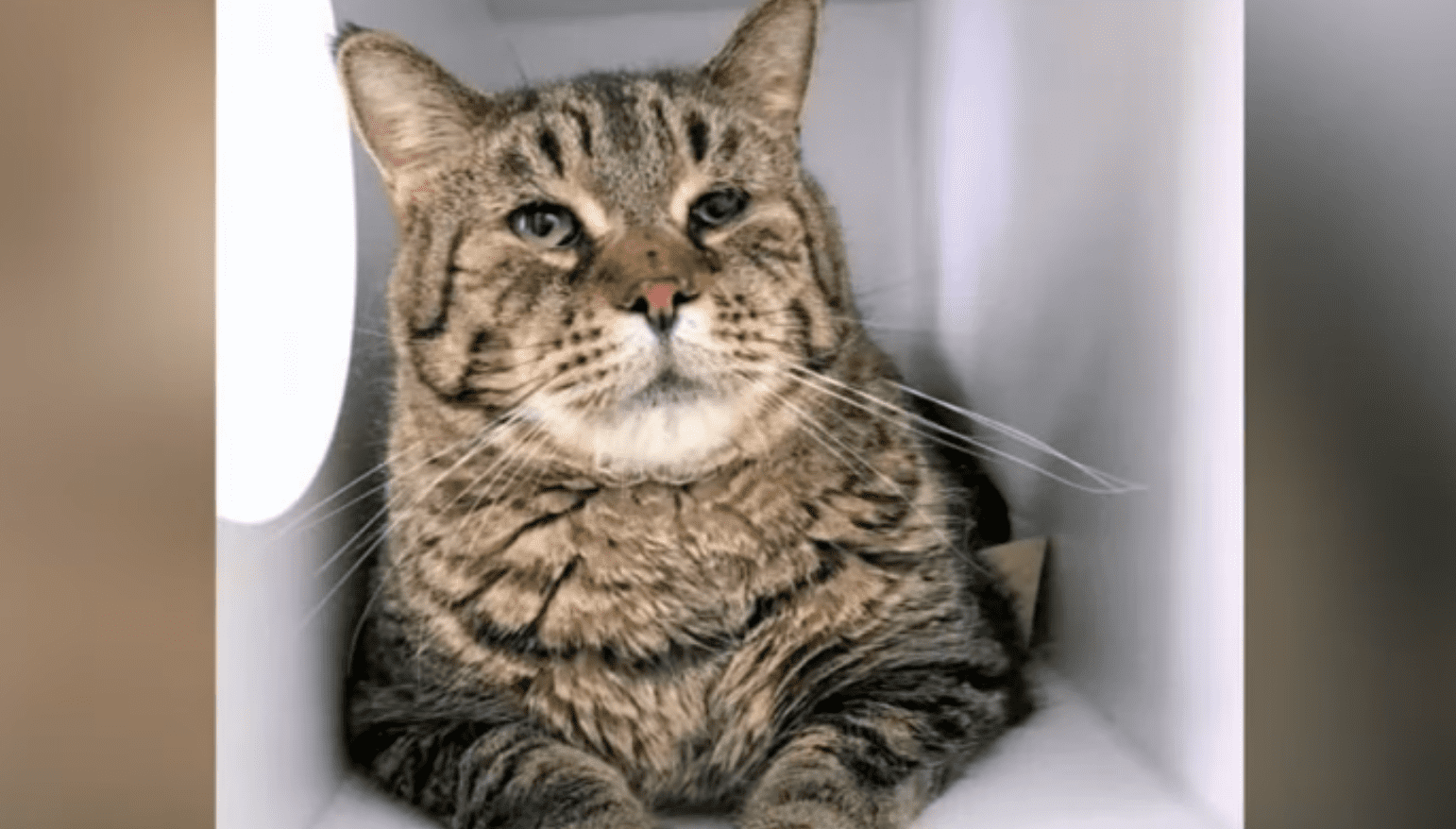 Recently, People magazine shared a post on Instagram narrating how Beejay, the "chonky" cat transitioned from being a shelter cat to being an internet sensation and now helping other cat rescuers like his to get financial aid to take care of their feline adoptions. People wrote:
"Mr. B and his owner decided to launch their own fundraiser, which awards surprise $500 checks to cat rescuers in need."
The magazine's Instagram post was an adorable heartwarming picture of Mr. B and his owner, with the caption that explained his journey to stardom and his new mission.
The shelter eventually found him a suitable enough home, and luckily for Mr. B, his new owner was a passionate cat-lover.
The journey began on August 22, 2019, when the Morris Animal Refuge shared a photo of Mr. B with a shelter attendant on Facebook and Twitter, announcing that he was up for adoption. The message read:
"OMG, big boi Mr. B is a CHONK. He redefines the term. More importantly, can you give him a home? Adopt this jumbo-sized package of fluff & love."
In no time, with several retweets, comments, and likes, Mr. B went viral and the campaign reportedly got over three thousand applicants, all wanting to welcome the big domestic cat into their homes.
The 26-pound cat who outweighed most cats in his breed by almost ten pounds was suddenly a superstar. 
The applications were so overwhelming that the website crashed and had the shelter's technological team working round the clock to get their resources back to work, according to the shelter's Instagram update.
The update also shared that Mr. B had some underlying behavioral and health issues which allegedly manifested after his first owners brought him to the shelter because they could not take care of him anymore.
The shelter eventually found him a suitable enough home, and luckily for Mr. B, his new owner is a passionate cat-lover. Now, Mr. B is happy and is even four pounds closer to being healthy. A win for everybody!