Check Out Christina Anstead's Ex Tarek El Moussa's Budding 1-Year Romance with Heather Rae Young
Christina Anstead's former husband, Tarek El Moussa, is happy in his new relationship, and he recently shared a heart-melting post to mark his first anniversary with his beau, Heather Rae Young.
El Moussa, an on-screen star, wants the world to know that he could not have wished for anything better when it comes to his current relationship status.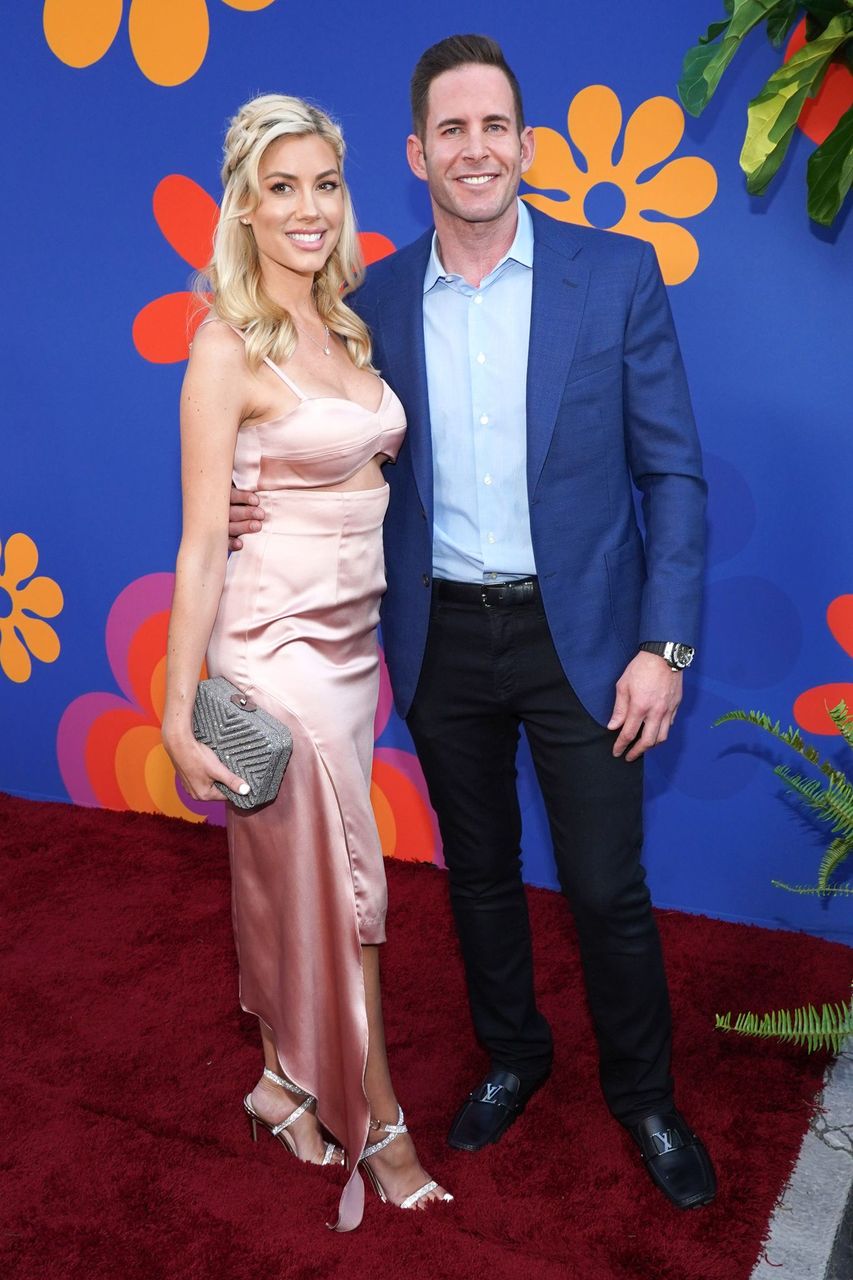 Moussa has been hooked to his woman for a year, and to celebrate their love, the TV personality posted incredibly beautiful images of himself and Young. El Moussa had this to say about his partner:
"She is incredible in every way possible... I just love you to the moon and back...you complete me. HAPPY ONE YEAR ANNIVERSARY MY LOVE."
Fans congratulated the couple, and some were anxious to know if Young's anniversary gift would be an engagement ring. It is not sure yet, but what is glaring is that the couple's hearts are in sync.
Young shared an update to mark the big day too. It featured images ranging from dripping hot ones to stay at home photos of the lovebirds.
After their divorce, they have managed to maintain a balanced relationship personally and professionally.
The most peculiar characteristic of the shared snaps was that the couple appeared to be into each other, as they were either lip-locked or playful in their poses.
Young posted her tribute with a lengthy caption that emphasized their love and showed that she would say yes if her lover decided to pop the question. According to her:
"The man I look up to, admire, and adore... I can't wait to spend the rest of my life with you...I promise to love you every single day."
El Moussa shares two kids, daughter Taylor, and son, Brayden, with his ex-wife, Christina. However, his lover does not mind the commitment. In May, she revealed that she is in love with their kids too.
She referred to herself as the "bonus mom," who is excited to be around the kids and share a cordial relationship with their mother.
Taylor and Brayden's parents are real estate moguls and co-stars of "Flip or Flop" show, and after their divorce, they have managed to maintain a balanced relationship personally and professionally.
The pair were married for seven years before ending the union. During their marriage, the father of two was diagnosed with cancer, and later on, Christina suffered infertility issues.
Sadly, they were not able to get past the situations without it affecting their communication, which caused a huge dent in their marriage.