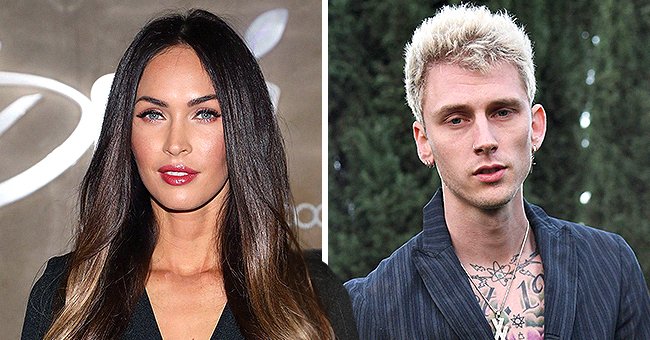 Getty Images
Megan Fox Opens up about Machine Gun Kelly – Interesting Facts about Their Relationship
Megan Fox's whirlwind romance with Machine Gun Kelly is getting more intense with the actress calling the rapper-turned-actor her "twin flame."
The "Transformers" star revealed to Randall Emmett that she found an instant connection with Machine Gun Kelly the moment she saw him. The 34-year-old actress, who believes in astrology, immediately felt the chemistry between them. She said:
"So, we're actually two halves of the same soul, I think. I said that to him almost immediately. Because I felt it right away."
The couple opened up about the origin of their romance, saying it developed while they were filming their upcoming movie, "Midnight in the Switchgrass." Fox shared that she raised "astrological" questions and went on a deep conversation with the 30-year-old actor, whose real name is Cole Baker.
Baker was also smitten by Fox's aura. He said he kept waiting outside his trailer steps every day just to see her, as reported by Today. He said:
"Our trailers were next to each other so I just waited outside on my trailer steps every day I worked just to catch one glimpse of eye contact."
Fox recently split from former "Beverly Hills, 90210" star Brian Austin Green. The former couple share three children - 7-year-old Noah, Bhodi,6; and Journey, 3, as reported by Today.
Green revealed on his podcast that he and Megan separated last Thanksgiving and later decided to end their marriage. But he said they had "an amazing relationship."
Machine Gun Kelly has a 12-year-old daughter named Casie, whom he shares with ex-girlfriend Emma Cannon.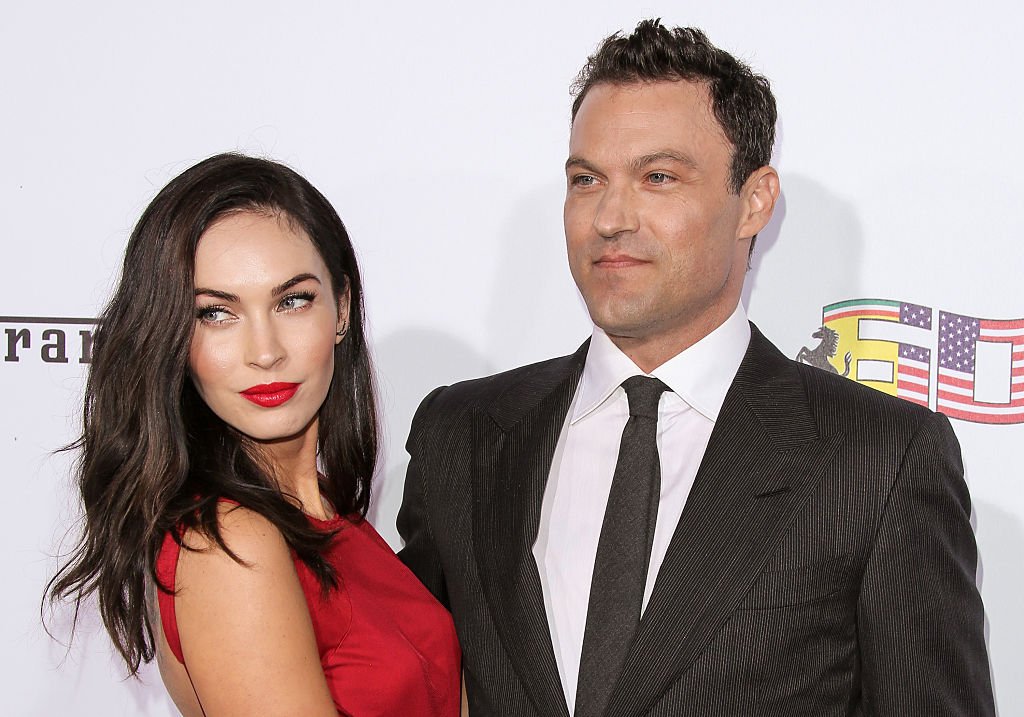 Former couple Megan Fox and Brian Austin Green during a 2014 gala event in Beverly Hills.
Megan and Machine Gun Kelly have been very cozy with each other. They have been spotted displaying a lot of affection for each other in public, as reported by ET Online.
They have been spending time together since the onset of coronavirus pandemic. When the production of their movie "Midnight in the Switchgrass" was postponed early this year, the two decided to quarantine together.
Fox and Machine Gun Kelly also displayed romance when filming resumed. Their intense affection was noticeable during their location shoot in Puerto Rico, as reported by Cosmopolitan
Green is well aware of Fox's new relationship. Some speculated that Green has given the couple his "blessing," as reported by Cosmopolitan.
As reported by ET Online, Green recently addressed the rumors surrounding his ex-wife's affair. Although he never met Machine Gun Kelly in person, he said Fox would often talk to him about the rapper.
Green, who was married to Fox for a decade, added that he trusts the actress's judgment when it comes to relationships.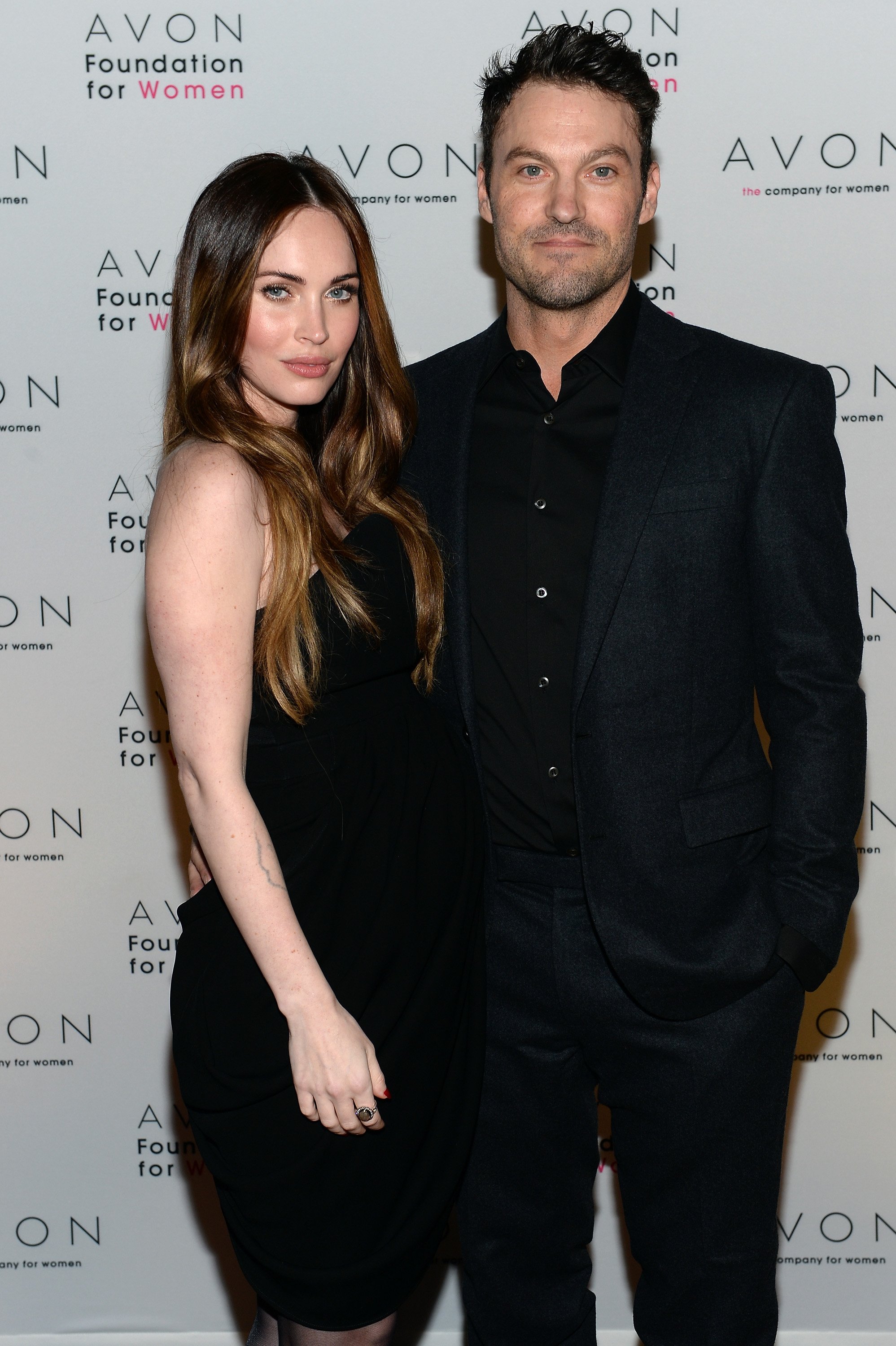 Megan Fox and Brian Austin Green during a 2013 launching event in New York City.
Before their split, Fox had intended to spend time apart from Green last year. At the time, she had just returned after filming a movie project outside the country.
Green claimed that Fox's realization happened when she was out of the country. Fox told him that she felt "more of herself" when working alone.
Please fill in your e-mail so we can share with you our top stories!