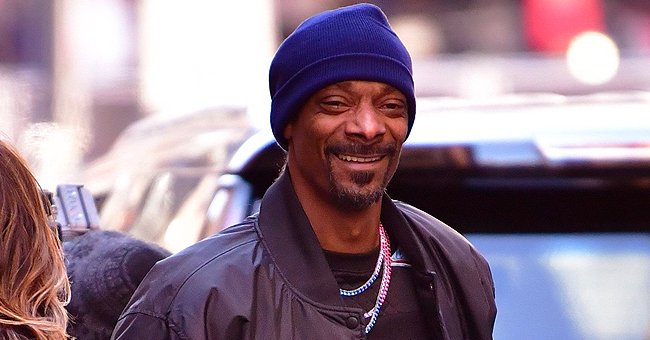 Getty Images
Check Out Snoop Dogg's Granddaughter Cordoba Lounging on a Couch While Using a Phone
Snoop Dogg's son's girlfriend, Phia Barragan, shares a video of her daughter, Cordoba Journey, the rapper's granddaughter, adorably trying to make a phone call.
Phia Barragan, the girlfriend of rapper Snoop Dogg's son, Cordell Broadus, recently shared adorable videos of her daughter, Snoop Dogg's granddaughter, Cordoba Journey, on her Instagram story.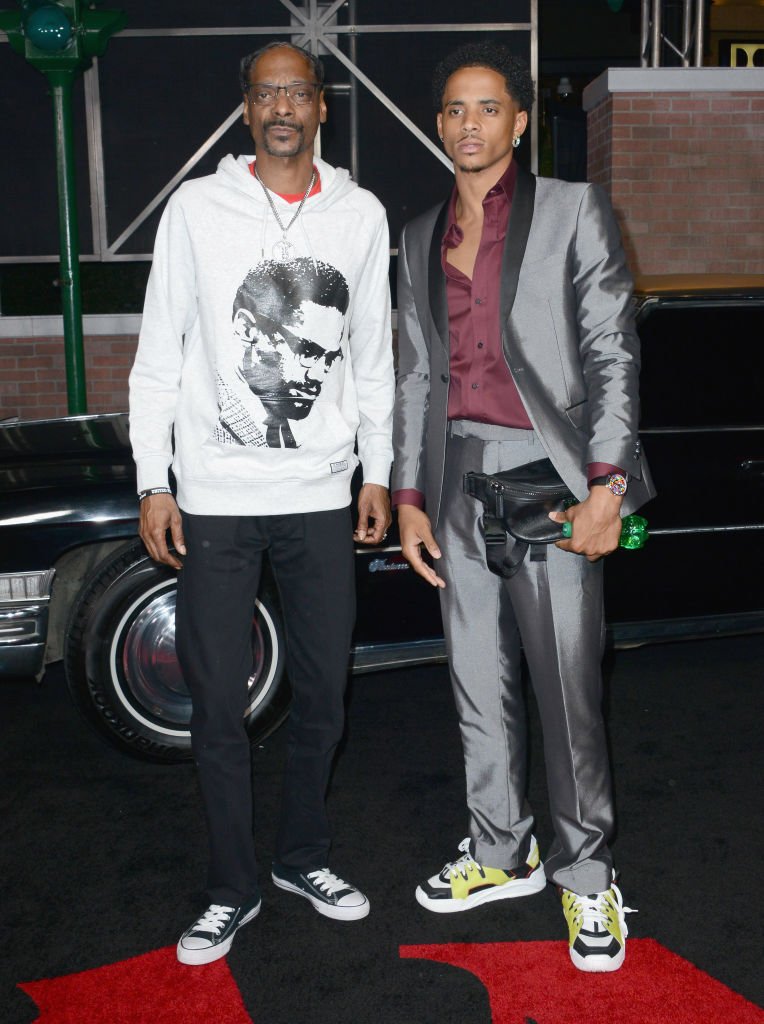 Snoop Dogg and son Cordell Broadus arrive for the Premiere Of Netflix's "The Irishman" held at TCL Chinese Theatre on October 24, 2019 | Photo: Getty Images
The video Barragan shared featured the young beauty attempting to make a phone call. The adorable tot had a phone in her hand which she put to her ear, uttering baby gibberish as though she was talking to someone.
When little Cordoba babbled on for a bit and noticed that she was not getting a response, the cute girl stared at the phone in confusion and then at her mom, who was behind the camera. Barragan said to her daughter,
"I don't think you're talking to anyone. No one's talking back?"
The sweet girl babbled some more gibberish as though demanding to know why her phone call was not going through, amusing her mom, who found her daughter's phone call attempt entertaining.
Barragan's cute baby girl was born in 2019 and was welcomed into the warm arms of her loving family. On her arrival, Cordoba was Snoop Dogg's third grandchild but her father and mother's first child.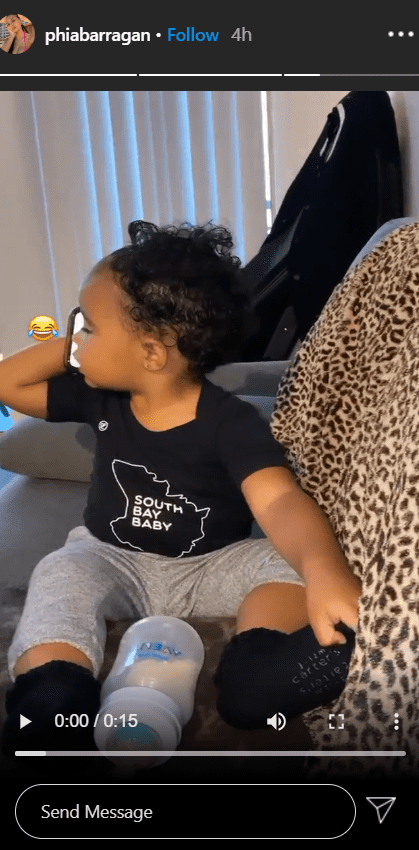 Snoop Dogg's adorable granddaughter, Cordoba Journey trying to make a phone call | Photo: Instagram/phiabarragan
In now-deleted Instagram posts, Barragan and her boyfriend Cordell announced that they were expecting their little one with Barragan expressing how much she already loved her daughter before even knowing her.
The iconic Westcoast rapper first became a grandfather in 2015, when his oldest son, Corde, welcomed his first child, a son named Zion, with his now-former girlfriend, Jessica Kyzer.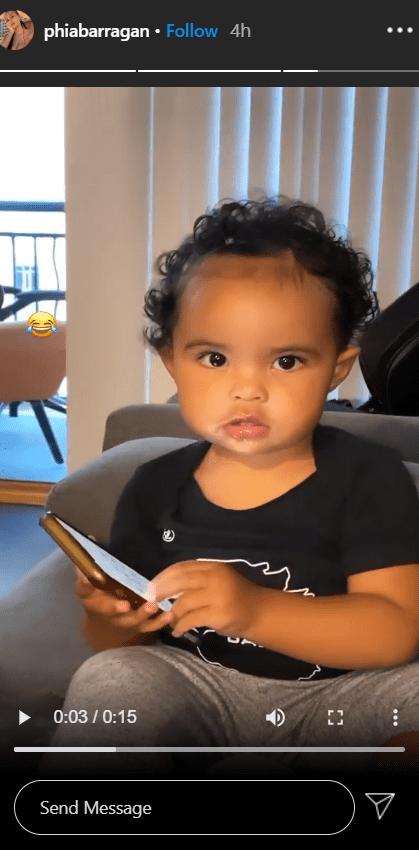 Snoop Dogg's adorable granddaughter, Cordoba Journey trying to make a phone call | Photo: Instagram/phiabarragan
The rapper was 43 years old when young Zion arrived. The new grandpa could not keep calm as he debuted the infant on his Instagram with a video of Corde cradling him in his arms.
Corde also shares a daughter, Elleven, Zion's little sister, with his new girlfriend, Soraya, with whom he also had a second son in 2019 after Elleven.
The family has since moved on from that painful moment in their lives and continues to appreciate those that are with them, doting on the little ones in their family, even those who are a little too stubborn to admit they just don't know how to make phone calls yet.
Please fill in your e-mail so we can share with you our top stories!