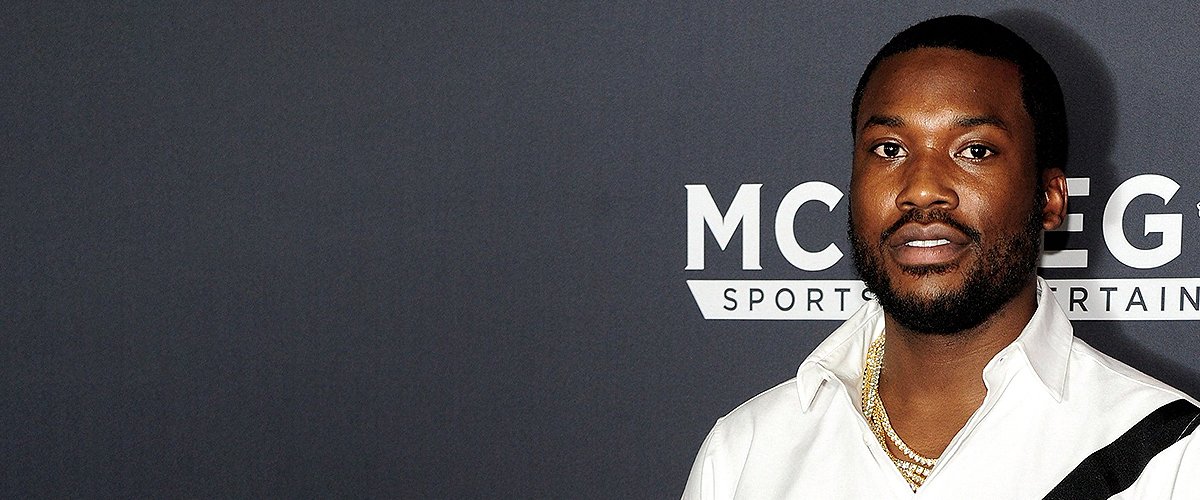 Getty Images
Milan Harris Is Meek Mill's Gorgeous Girlfriend and a Successful Designer — Meet Her

Rapper Meek Mill is dating Milan Harris, a beautiful fashion designer, and entrepreneur. The couple became Instagram official in February this year, and they already share a son!
Meek Mill has been one of the most prominent artists in the rap industry ever since he released his first album, "Dreams and Nightmares," in 2012. Apart from his very successful records, the rapper is also known for dating Nicki Minaj.
Milan made headlines for sharing fake engagement news.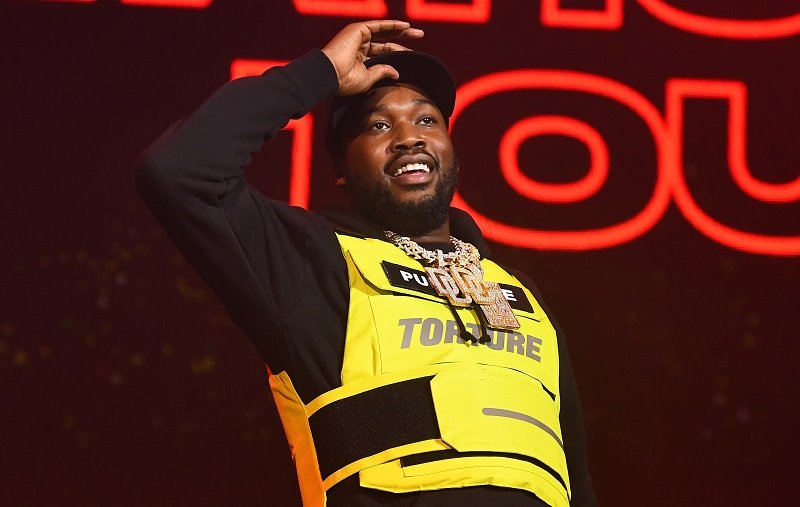 Meek Mill on March 24, 2019 in Atlanta, Georgia | Photo: Getty Images
MEEK MILL AND NICKI MINAJ'S RELATIONSHIP
The former couple dated for about two years – from 2015 to 2017. Their split surprised plenty of people, especially because they supported each other in every aspect of their lives, including house arrest and drama with previous romantic partners.
Drama; that is what has been going on between Meek Mill and Nicki Minaj ever since they parted ways as they have been attacking each other online.
Fortunately, both rappers are currently focused on their respective families. Ironically, they are going through similar situations. Nicki Minaj, who is married to Kenneth Petty, recently announced her pregnancy with beautiful Instagram photos.
Meek Mill, on the other hand, is taking care of the baby that he and his girlfriend, Philadelphia-born Milan Harris, welcomed in May 2020.
MEEK MILL'S GIRLFRIEND, MILAN HARRIS
Milan is a fashion designer and owner of Milano Di Rouge. As described on the company's Instagram page (which has over 430,000 followers), it is a luxury lifestyle unisex apparel brand.
In 2018, Milano Di Rouge was heavily criticized after a customer complained online about the fact that the product that he bought (a button-down) had tags of the Swedish fast-fashion retailer H&M.
The shirt in the company of Meek Mill's girlfriend sells for $78,00, while the H&M's version could be bought for only $14,99. In late-January 2018, Milan shared on Instagram her response to the controversy.
She pointed out that her brand was not only about the clothes, naming the different charity endeavors she and her brand have been involved in. When she founded Milano Di Rouge, she wanted to create something to empower "dreamers" like her.
MILAN DEFENDING HER COMPANY
Milan also made an analogy between her case and nightclubs. She explained that alcohol in clubs is more expensive than in liquor stores, but people don't accuse those clubs of scammers. She added:
"You support these businesses in exchange for the great food and great experience (the ambience) that they provide!" [sic].
As per Milan and Meek Mills' relationship, they became Instagram official on Valentine's Day 2020. The fashion designer uploaded a photo showing her and her man cuddled up on a couch.
Milan, who was resting her head on Meek Mills' chest, was also holding an Xbox controller in her hands.
MILAN AND MEEK MILLS' KID
On May 6, 2020, on the rapper's 33rd birthday, the couple's first child was born. The baby boy, whose name has yet to be revealed, is Milan's first and Meek Mill's third kid. His previous two children are Murad and Rihmeek Williams.
One month after the baby was born, Milan uploaded a post on Instagram to commemorate the milestone.
In the caption, she revealed that she learned a lot about motherhood and herself in one month. The designer admitted that she loved being a mom and that her boy was her greatest creation.
A couple of weeks after the birth of Meek Mill's baby, Milan made headlines for sharing fake engagement news as part of a PSA to remind people to wash their hands and avoid touching their faces in the middle of the novel coronavirus pandemic.
Sadly, some netizens didn't like the joke. When The Shade Room reposted it on their Instagram account, several people showed their discomfort in the comment section.
All the critics apparently didn't bother her, though, as she has kept herself focused on promoting her fashion brand and taking care of her and Meek Mill's child.
Please fill in your e-mail so we can share with you our top stories!