Terrell Owens' Fatherhood Drama and Personal Struggles — inside the NFL Hall of Famer's Life
Former football player Terrell Owens, who played in the NFL for 16 seasons, barely saw his dad growing up, something that has affected his own role as a father.
Terrell Owens' childhood was not easy. He was born in Alexander City, Alabama, on December 7, 1973, and grew up with three siblings, his mother Marilyn, and his grandmother.
[Terrell's] broken relationship with his dad took a toll on his own parenting skills.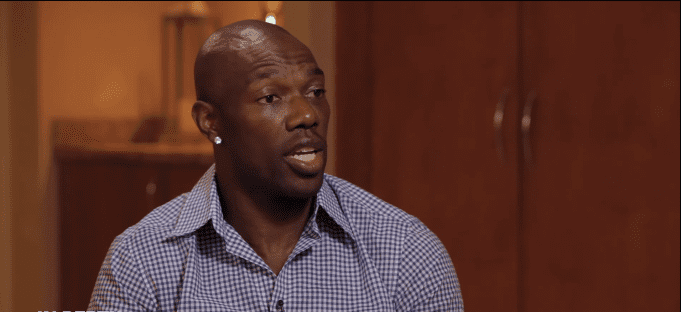 TERRELL OWENS MET HIS FATHER WHEN HE WAS TEN YEARS OLD
For about ten years, the former NFL player didn't know the identity of his dad, and the way he learned about it was shocking, to say the least.
During an interview on "In Depth with Graham Bensinger," Terrell explained that his dad, L.C. Russell, had a relationship outside of his marriage with Marilyn. He got her pregnant, and Terrell was born.
Both Marilyn and L.C. decided to keep things quiet, so they never told anyone who Terrell's dad was. He even confessed that he thought the father of his oldest sister was also his dad.
When Terrell Owens, who was inducted into the Hall of Fame in 2018, was about ten or 11 years old, he started liking one of the girls in his neighborhood, as any kid would.
Shortly after the father of that girl heard about it, he told Terrell: "The girl that you, in fact, like; that's your sister." For all those years, Terrell's dad lived right across the street.
Even after that, the relationship between L.C. and Terrell didn't improve. Back in 2013, both men appeared on an episode of "Iyanla: Fix My Life," where they talked about the situation.
TERRELL OWENS AND L.C. RUSSELL'S CANDID CONVERSATION
Terrell, who admitted that his romances failed probably because nobody taught him how to have a relationship with women, asked why he had to learn that L.C. was his dad in such a strange way.
L.C. pointed out that he was waiting for the right time to tell his son the truth, but also accepted that it could and should have happened sooner.
Terrell opened up and told L.C. that what he had across the street – a wife and kids – felt like a family, one that he was not a part of. He added:
"I really couldn't understand […] why I was across the street. My mom was elsewhere, and I'm staying with my grandmother, and I didn't have a dad, and it hurt."
L.C. pointed out that he had two jobs so he could provide financial support for Terrell Owens. L.C. added that he couldn't have a proper relationship with his son because he had another family.
Eventually, L.C. apologized, and Terrell accepted his apology. Speaking with Graham Bensinger, the former NFL player admitted that he and his dad were not as close as a father and son should be.
TERRELL OWENS AND HIS RELATIONSHIP WITH HIS KIDS
Terrell Owens' broken relationship with his dad took a toll on his own parenting skills, unfortunately. At the moment, he has four children by four different women, three of whom appeared on an episode of "Dr. Phil" to talk about Terrell's lack of involvement in their kids' lives.
Apart from accusing him of being a deadbeat dad, they talked about the fact that he was not paying child support.
The former NFL player, who defended himself by stating that he was not making as much money as he used to as an active player, once admitted that he was paying about $45,000 a month in child support alone at one time.
Things between Terrell Owens and his children apparently got better after that "Dr. Phil" episode. He once revealed that he was spending more time with them ever since he retired from the NFL, and his Instagram photos and videos are proof of that.