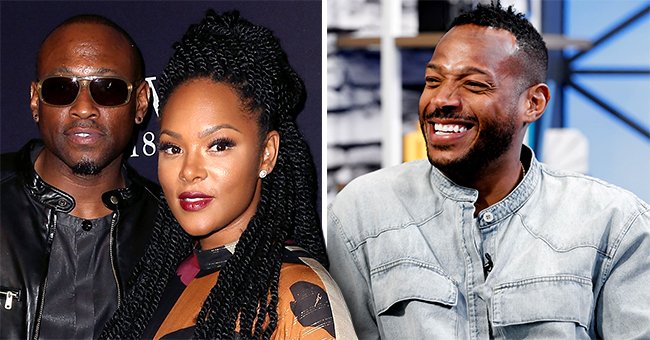 Getty Images
Omar & Keisha Epps Share Powerful Tributes to Marlon Wayans – What Are They About?
Omar Epps and his wife recently honored Marlon Wayans on his 48th birthday. The couple also paid sweet tributes to Marlon's late mom, Elvira, who passed away recently.
Omar Epps and his wife, Keisha, recently wished Marlon Wayans a happy birthday while also paying tribute to his late mother, Elvira Wayan.
Taking to Instagram, Omar shared a black and white picture of Marlon alongside a note where he described Marlon as his brother from another mother.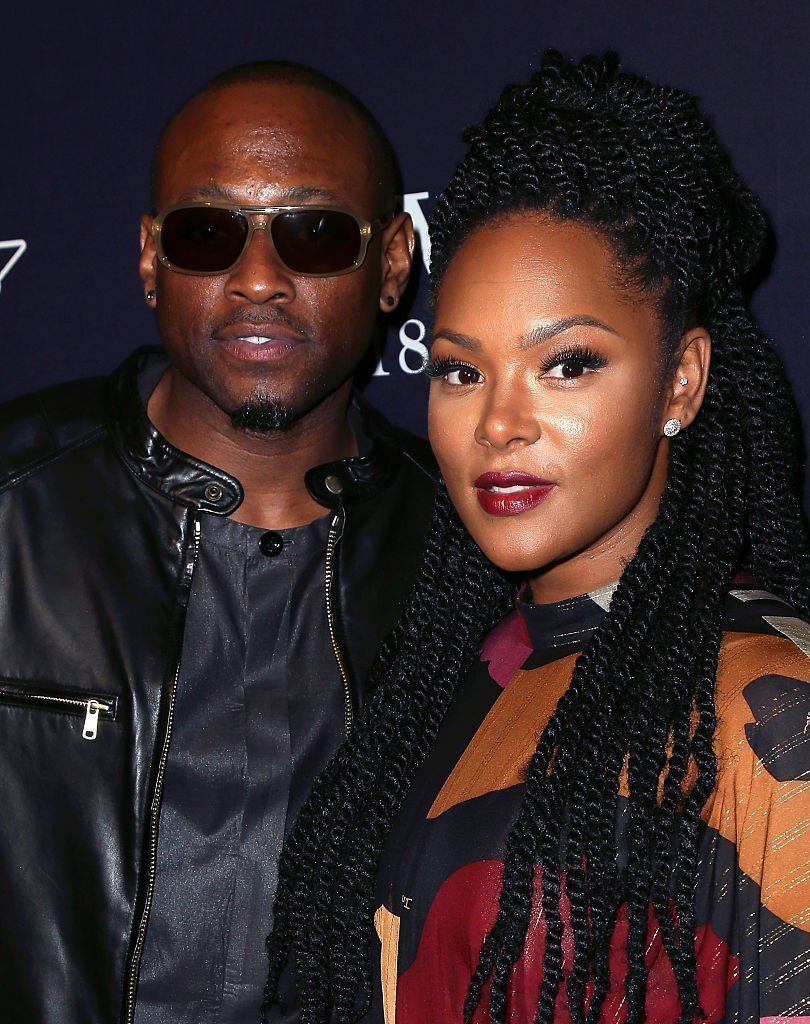 Omar Epps and wife Keisha Epps at the 8th Annual Pre-Oscar Hollywood Domino Gala & Tournament at Sunset Tower Hotel on February 19, 2015. | Photo: Getty Images
In the note, Omar expressed his love and gratitude to Marlon for having a visionary mind and a generous spirit. Omar also stated that he was positive Marlon's next chapter in life would be nothing short of special. In honoring the memory of Marlon's late mother, Omar added:
"She would want us to not just keep our feet on they neck, but to break their necks in half ? And that's exactly what we're gonna do period!"
In a similar post, Keisha shared a gorgeous photo of Marlon, which she accompanied with a caption just as sweet as her husband's.
In her note, Keisha addressed Marlon as her brother-in-law while adding that Marlon had a love connection with his mother, whom Keisha described as a powerful woman.
While speaking about their friendship, Marlon once revealed a childhood story of him and Omar.
Going further, Keshia expressed her well wishes to Marlon while thanking him for the many things he is to her.
Although Elvira passed away a few weeks ago, she would have turned 82 on Thursday, which also doubled as Marlon's 48th birthday, hence the outpour of tributes to her.
Following the death of his mother, Marlon took to Instagram to share an adorable photo of himself alongside a heartfelt tribute. In it, the actor expressed his grief while adding that his mother's loss shattered him to a thousand pieces.
He added that Elvira would always be his glue and he was glad he had been able to make her proud while she was alive.
Omar's sweet tribute to Elvira comes as no surprise as he has formed a strong friendship with Marlon over the years. While speaking about their friendship, Marlon once revealed a childhood story of him and Omar, and without a doubt, these two friends have created beautiful memories together.
Please fill in your e-mail so we can share with you our top stories!