Halle Berry, Vanessa Bryant and Other Star React to Ciara and Russell Wilson's New Baby
Singer Ciara and Russell Wilson, the quarterback for the Seattle Seahawks, have recently welcomed their second baby together and they couldn't be happier.
The news was shared by the 34-year-old mother on her Instagram and the comment section quickly filled up with messages from friends wishing them all the best.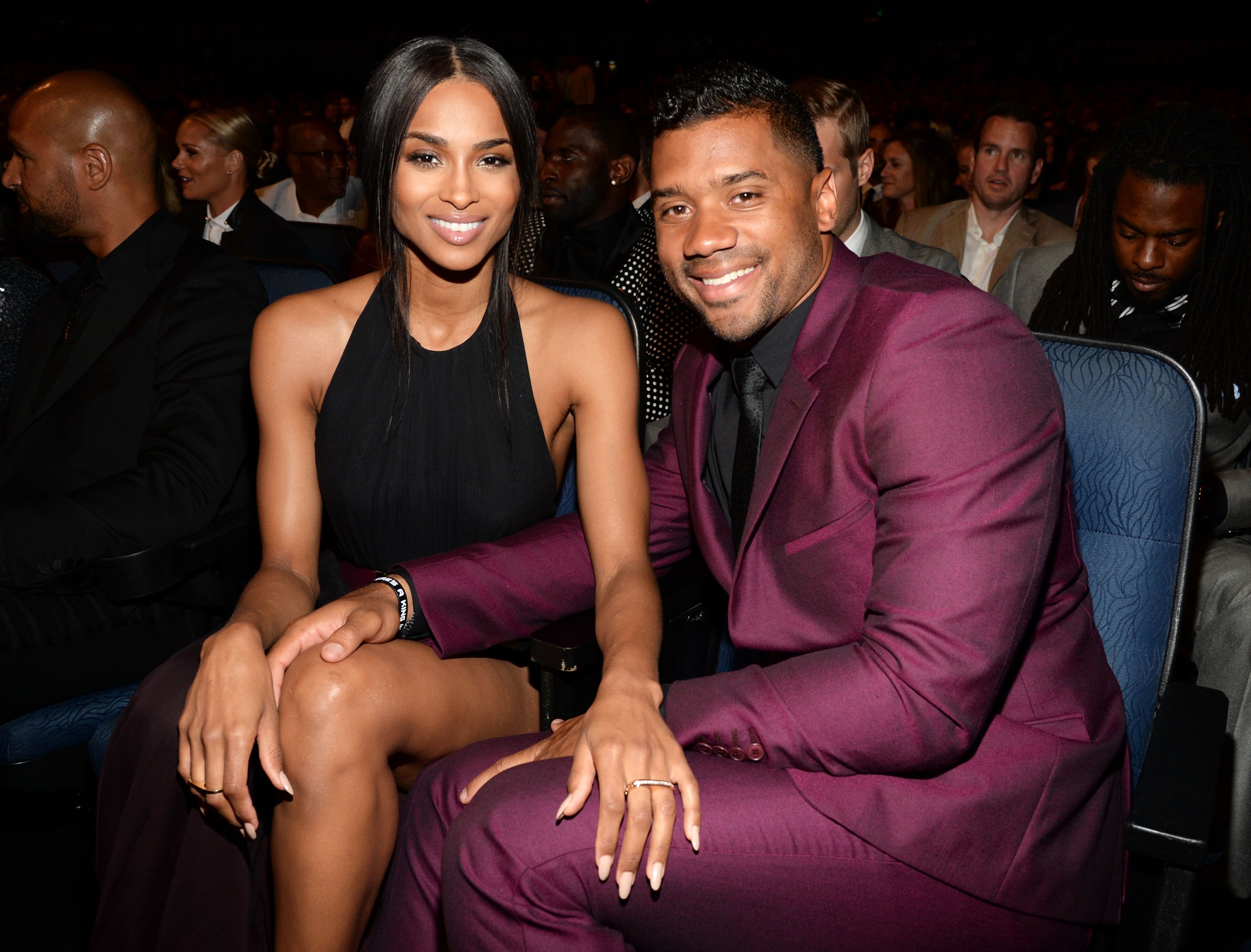 A WAVE OF LOVE
Among those who commented on the Instagram post, which was a video of Ciara's newborn son Win resting on her chest as she sang happy birthday to him, were Halle Berry and Vanessa Bryant.
The actress couldn't help but gush over the couple's new bundle of joy, describing him as "perfect" and saying that he looks just like his famous mother.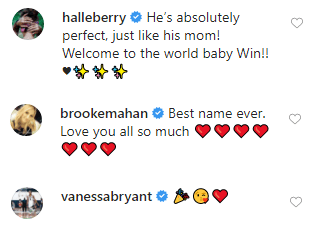 Vanessa, who lost her husband Kobe and daughter Gianna back in January, didn't say anything but left three emojis - a bouquet of flowers, a kiss and a heart.
Brooke Horrel Mahan, from "What's Up Moms," also dropped by and praised the child's name, Win Harrison Wilson, as "the best name ever" while saying how much she loves them.
Fellow artist Nicole Scherzinger, the lead singer of the group Pussycat Dolls and a former guest judge on "The X Factor UK," also congratulated her "beautiful sister" by saying that "God is so good."
Ciara said that motherhood changed her and became her priority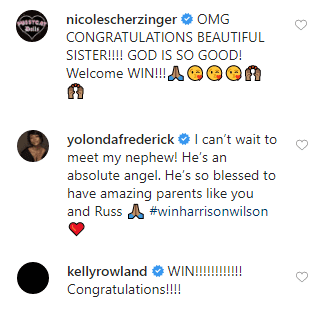 YOLONDA'S KIND WORDS
However, the most emotional message was left by Yolonda Frederick-Thompson, the creator of Glam or Ring, who said that she can't wait to meet her nephew.
According to the makeup artist, Win is "an absolute angel" and is very blessed for having the acclaimed singer and the football player as parents.
A BIG AND HAPPY FAMILY
As aforementioned, Win is Ciara and Russell's second child. The couple first welcomed their three-year-old daughter, Sienna Princess, back in 2017, but they also have a son named Future Zahir.
The six-year-old, born in 2015, is the fruit of the relationship between Ciara and her ex Future and was the singer's first experience as a mother, which she considered to be a game-changer.
During an interview with E! News, the 34-year-old said that motherhood changed her and became her priority, adding that it really grounded her and made her put everything into perspective.