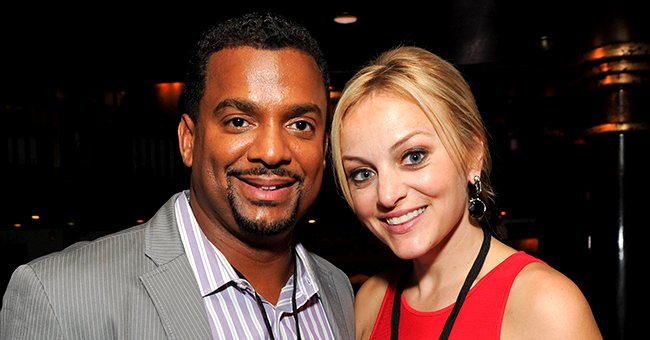 Getty Images
Alfonso Ribeiro's Wife Angela Shares Pic of Sons Anders and Alfonso Jr by the Beach during Sunset
Angela Ribeiro recently shared a photo of her kids captured during golden hour by the beach, alongside a positive quote.
Alfonso Ribeiro's wife of nearly a decade, Angela Unkrich, recently captured a photo of their two sons, Alfonso Jr. and Anders, walking towards the ocean.
The photo was taken before sunset on a beach where it seemed they were the only occupants. "'Sunsets are proof that no matter what happens, every day can end beautifully,'" she quoted Kristen Butler in her caption.
LIFE AS A PARENT
Unkrich and Ribeiro share three beautiful children, sons Alfonso Jr. and Anders, and a daughter, Ava. Their family often spends quality time traveling, which the couple sees as a way to teach kids. The actor said:
"Travel is the greatest way to educate our family on people. Yes, you can read about things in books, but nothing lands and sticks with you throughout your life [more] than personal experience."
The "Fresh Prince of Bel-Air" star enjoys being a parent and giving his children different experiences that they can learn lessons from and can mold them into becoming good persons.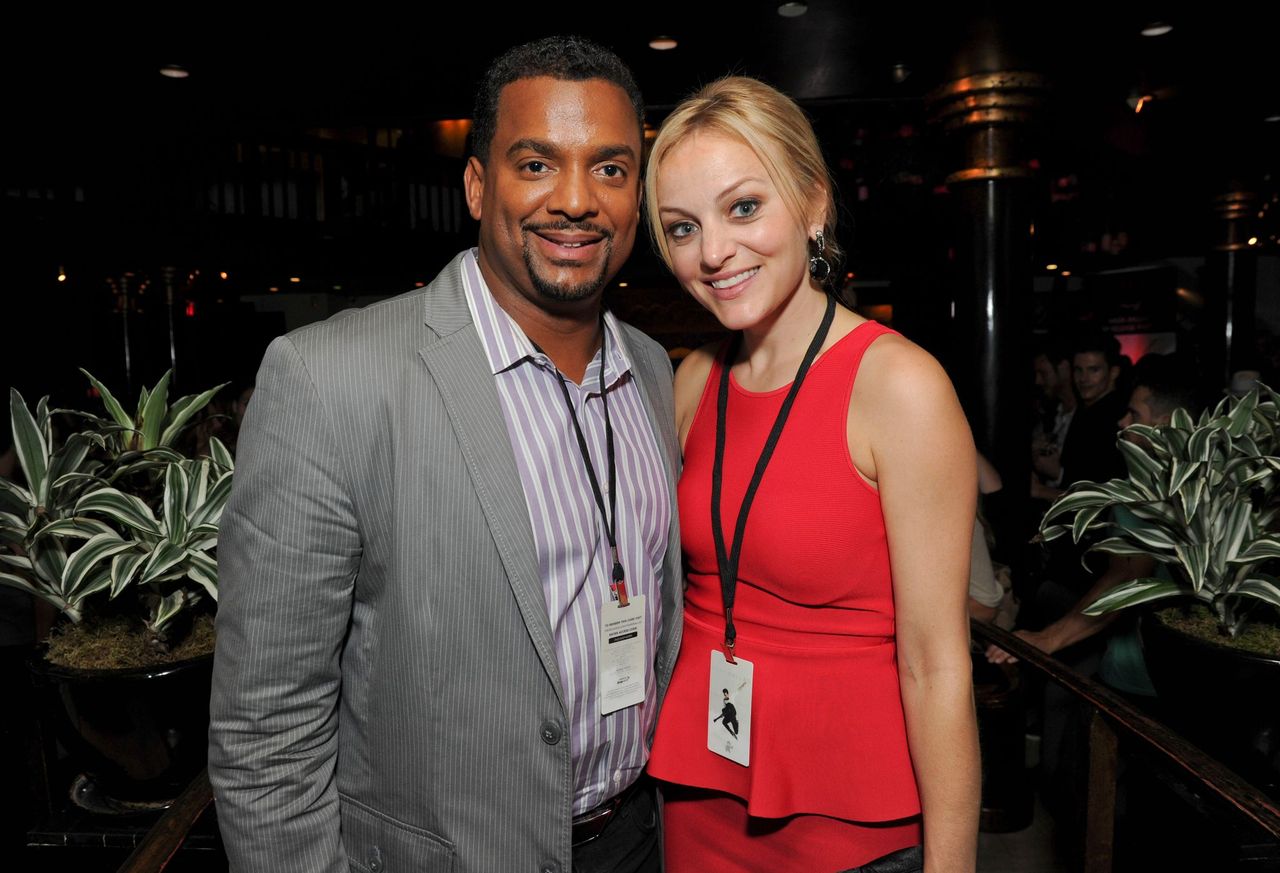 Alfonso Ribeiro and Angela Unkrich attends the debut of Mark Ballas' EP, "Kicking Clouds" at Crustacean on September 16, 2014 in Beverly Hills, California. | Source: Getty Images
MEET THE RIBEIRO KIDS
The actor also has a daughter, Sienna, from his first marriage with Robin Stapler, who appeared in the short film "Unwritten. Alfonso Jr. is Ribeiro's next child and first son with his current wife.
Ribeiro's wife shared a clip of his adorable one-year-old, Ava, joining him in his home quarantine workout.
In 2015, the couple welcomed another boy, Anders, followed by baby Ava in 2019, whose birth was announced on social media.
APPEARING ON INSTAGRAM
Ribeiro's kids are often the subject of his Instagram posts, as he documents most of their activities together, including going fishing and having a campfire.
In one post, the actor shared photos of his children in matching plaid button-downs, carrying a basket with colorful eggs beside the Easter bunny.
WORKING OUT WITH DADDY
In another recent post, Ribeiro's wife shared a clip of his adorable one-year-old, Ava, joining him in his home quarantine workout.
Little Ava was seen sitting on her father's chest, while he did a sit up. "Is it me, or are personal trainers getting cuter?" the caption read.
According to the father-of-four, his youngest child instantly lights up any room and often smiles. "She's just a little sweetheart. There's a lot of love in our house," he said.
Please fill in your e-mail so we can share with you our top stories!