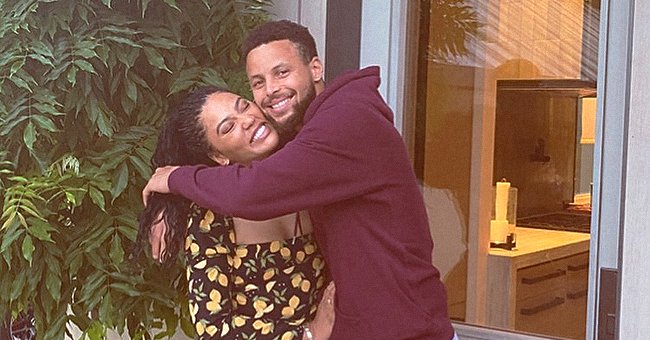 Instagram/ayeshacurry
See Photos from Steph and Ayesha Curry's Paddleboarding Experience over the Weekend
Steph and Ayesha Curry are making the most of their time with their family and enjoying plenty of outdoor summer activities to keep in shape.
Basketball star Steph Curry and his wife Ayesha are making the most of the quarantine and have taken up paddleboarding as a brand new husband and wife activity.
The COVID-19 pandemic has put the NBA season on hold which means that Steph has a lot more time to spend with his beloved wife and their three adorable children. Nevertheless, the player is keeping fighting-fit, and so is Ayesha, not only entertaining their energetic children but sharing activities.
Steph and Ayesha have been married for 11 years but they've known each other since they were 15 and 14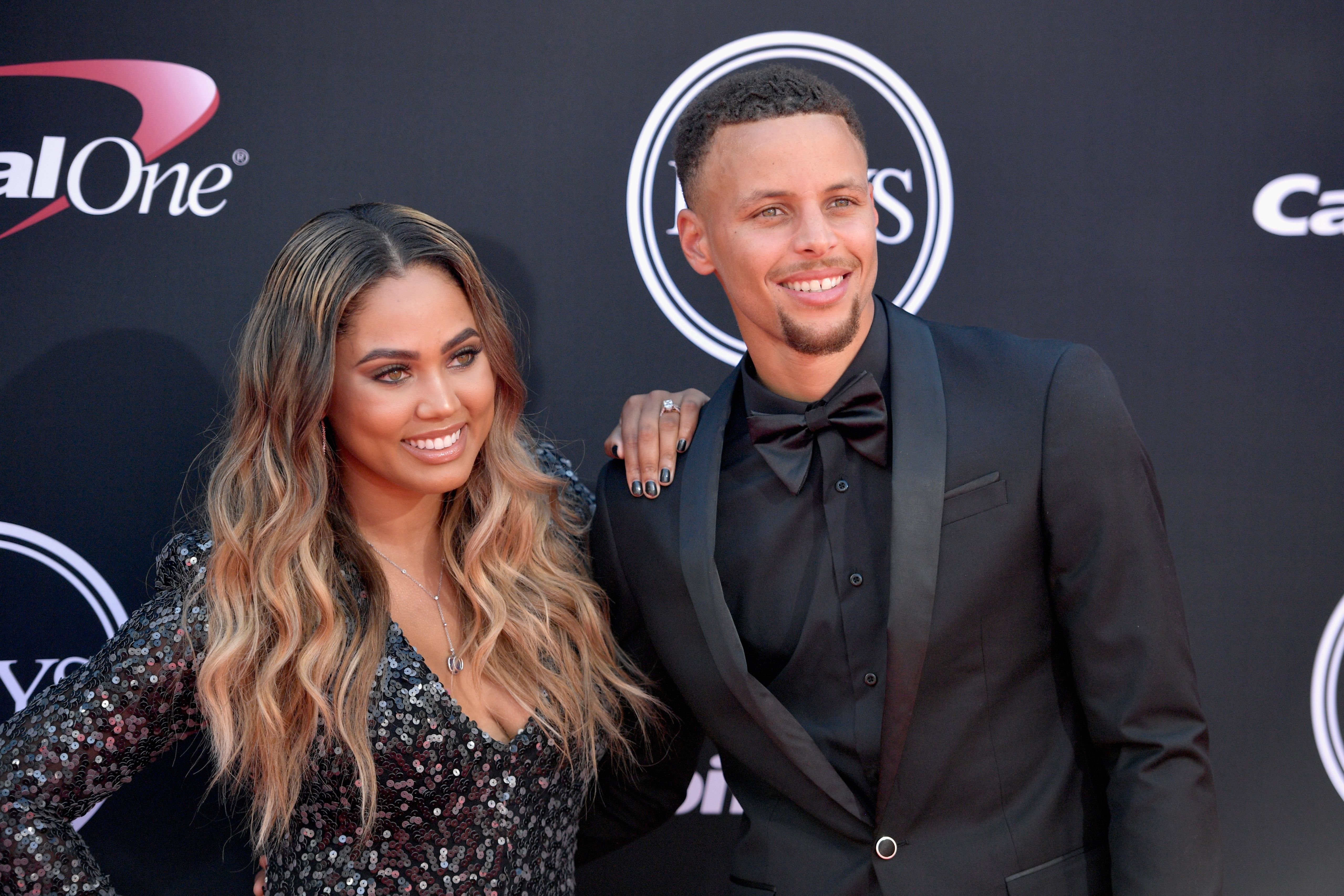 Steph and Ayesha Curry at the 2017 Excellence in Sports Performance Yearly Award in Los Angeles | Source: Getty Images
FUN IN THE SUN WITH THE CURRYS
Ayesha shared a photo that showed herself and Steph paddleboarding on a peaceful ocean. The two were wearing diving suits as well as face masks that have become indispensable since the outbreak of the COVID-19 pandemic. Ayesha captioned the snap:
"Tried SUP last weekend. So serene and perfect for clearing the mind. I had "Oceans" playing and we were able to just be. We love the bay. I love my bay be ?"
Before that, Ayesha revealed that she and Steph had gone on an early-morning bike date, spending quality time together, and keeping in shape at the same time. The couple has also been hiking and Ayesha revealed that they keep falling in love with each other.
FAMILY TIME
Until the NBA season starts again sometime within the next few weeks, Steph has been enjoying each precious moment with his wife and their three adorable children, daughters Riley, 8, and Ryan, 5, and their baby boy, Canon, who has just celebrated his second birthday on July 2, 2020.
Ayesha revealed that early in their relationship, Gabrielle Union had told her and Steph that their relationship wasn't going to work out and that they should break up and see other people. Today, Union is the first to admit that she was dead wrong about the Currys.
Steph and Ayesha have now been married for 11 years but they've known each other since they were 15 and 14 respectively. The two met at an event for a church youth group in Charlotte and ran into each other again in Los Angeles years later while Ayesha was trying to break into acting.
The couple is an inspiration and an example to many for their dedication to each other and to their three adorable children. Steph is the son of NBA player, Dell Curry and if little Canon follows in their footsteps, he will be a third-generation NBA star.
Steph's brother, Seth is also a professional basketball player and is part of the Dallas Mavericks team. It looks as if talent does run in the family.
Please fill in your e-mail so we can share with you our top stories!