Michael Phelps and Nick Jr
Watch Michael Phelps, Son Boomer, and 'Paw Patrol' Characters Teach Kids How to Swim (Video)
Michael Phelps, the world's most decorated Olympian gold medalist, created a hip-hop sing-along to teach kids and adults water safety tips.
Featuring his "Paw Patrol" friends, his firstborn son whom he calls 'little dude Booms," his wife, Nicole Phelps, and some other kids, they blast away a hypnotic chant of 123s of water safety. Phelps said:
"I have teamed up with @pawpatrol to spread the word about the importance of practicing safety first in and around water."
The harmonious lyrics, the melodious voices, and the excitement of the kids will make you remember the 123s of water safety, which are: "Don't swim alone," "Know how to float" and "Learn to Swim."
PHELPS, AN AQUAPHILE, "AS A DAD WHO LOVES WATER"
He is a 28-time medalist, who has five gold medals and one silver that he bagged in Brazil. This was an unforgettable experience for him because his son, Boomer, whilst a baby, and his wife, were watching on the stands.
Unsurprisingly, Phelps is now a water safety advocate together with his kids and the Michael Phelps Foundation.
LOVE STRONGER THAN WINNING GOLD MEDALS
Nicole Zika, 35, a graduate of the University of Southern California and a former Miss California met Phelps in 2007. They fell for each other.
Their now-13-year old relationship was rocky at times and was made worse with Phelps' arrest of drunken driving, and being under the influence. As a result, he suffered from depression.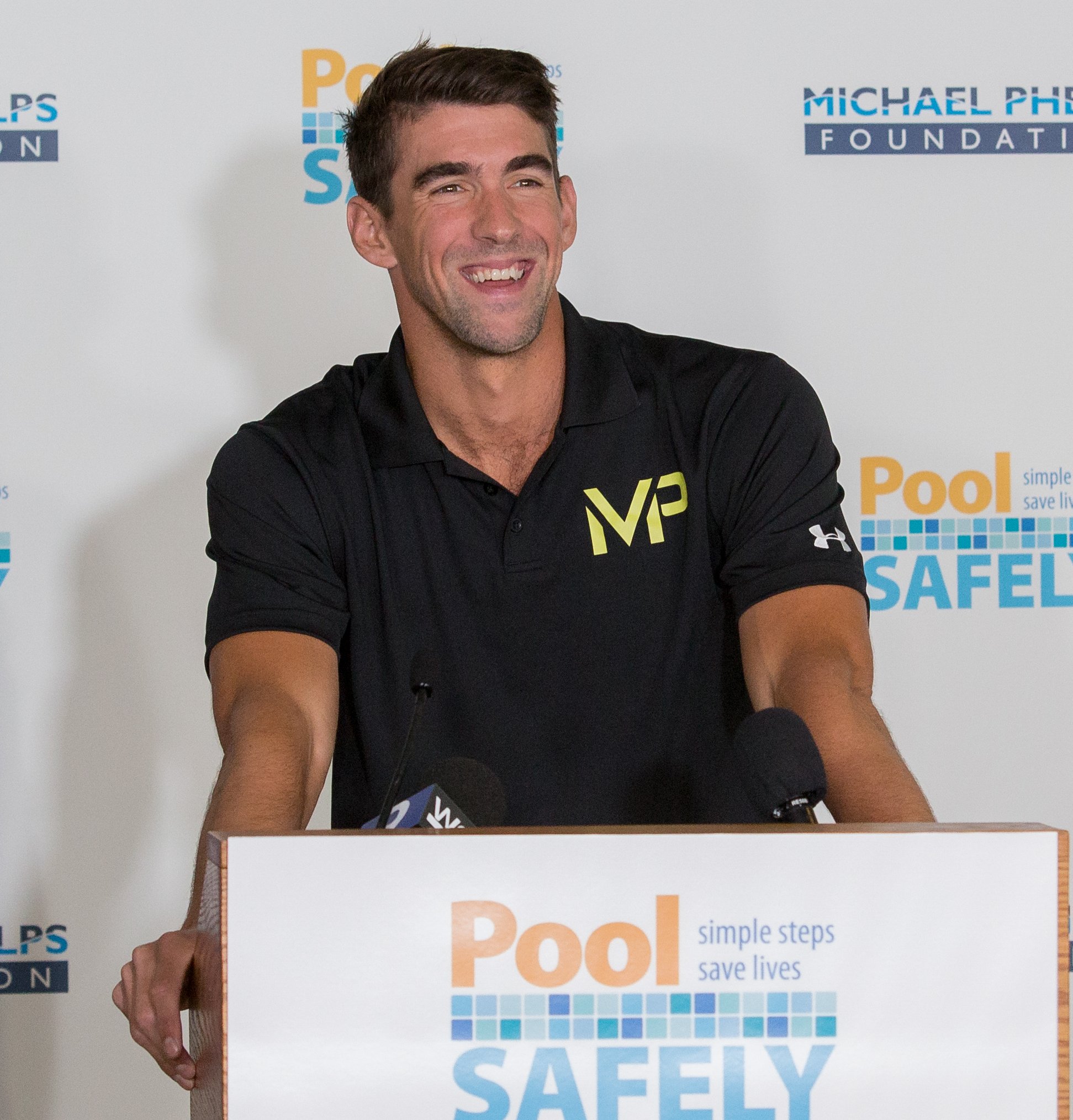 Michael Phelps and Michael Phelps Foundation l Photo : Wikimedia Commons/ Creative Commons Attribution 2.0 Generic
But, after Phelps went into a subsequent rehab stint as reported on Eonline, he resolved to reconcile with Nicole.
And, this culminated into an engagement in February 2015. Since then, the family tree has widened to include two more kids, the latest being Maverick Phelps, born 19 months after Beckett Phelps, 2, in 2018.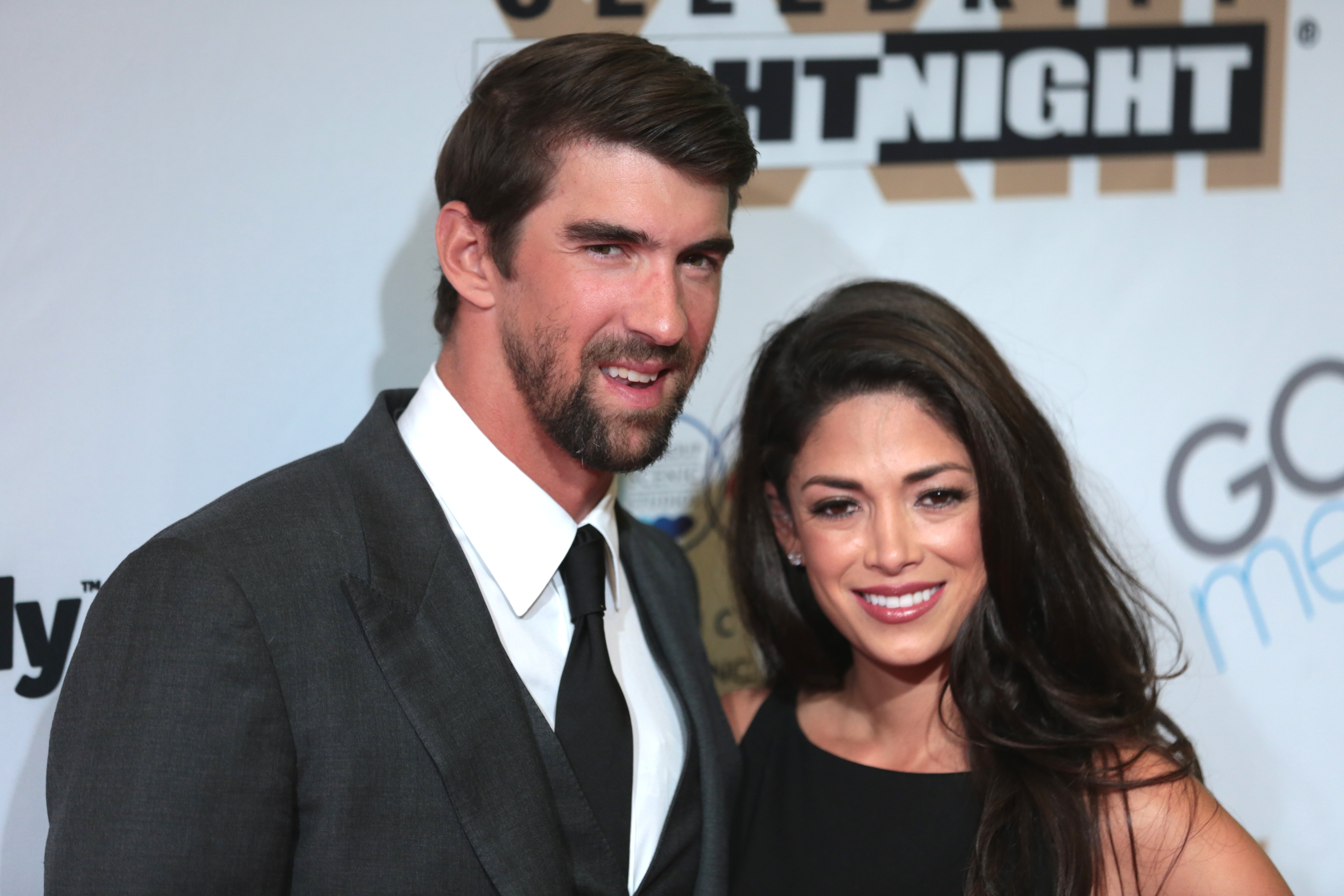 Michael Phelps and Nicole Johnson, 18 March 2017 l Photo: Wikimedia Commons/Creative Commons Attribution-Share Alike 2.0 Generic
BOOMER PHELPS, AN INSTAGRAM CHALLENGER
Like any other sports celeb, Phelps commands a huge following on social media platforms like Instagram. But, Boomer follows in hot pursuit.
Although each son has a devoted Instagram following, Boomer has nearly 623, 000 followers on Instagram, an extraordinary feat for a kid.
But, he's not in charge of his account. His mother prepares the right pics and his dad posts the rest. It's a family affair.
And, according to Eonline news, Phelps and his wife like spending time as a couple, playing cards, and cooking together.
Please fill in your e-mail so we can share with you our top stories!