Gabrielle Union and Dwyane Wade Pose in Cool Family Photo with Daughter Kaavia
Dwyane Wade and his wife Gabrielle Union share amazing pictures of themselves and their daughter Kaavia rocking gorgeous outfits.
Some things are just adorable such as spending a lovely time with one's family and other things like dressing up and taking pictures together.
Gabrielle Union and her husband Dwyane Wade took to their respective social media platforms to share a picture of their family looking all glammed up and posing for the camera.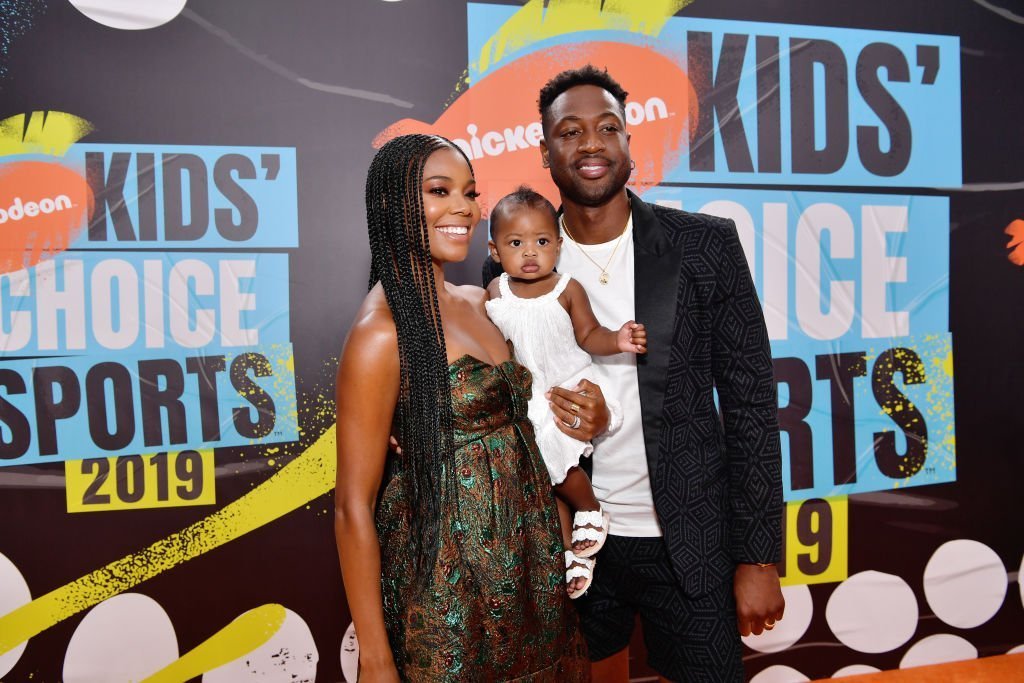 Gabrielle shared two pictures -  one of herself, Dwyane and Kaavia, and another single frame shot of herself rocking a checkered pink and blue outfit with white sneakers.
In the first image, they all wore serious looks on their faces as they leaned against the wooden wall while the picture was taken by Dwyane's son Zaire. The simple yet powerful caption read,
"??? Wade World."
Kaavia was a total mood as she wore a black play dress and stood barefoot with her usual look on her face. Standing next to her mother, the toddler looked unbothered with the images being taken.
Dwyane, on the other hand, looked terrific in his cream-colored pants, black mini robe, a white shirt, and green beanie. He finished off the outfit by wearing cool kicks on his feet.
The Wades have always had a way of slaying different outfits.
Similarly, Dwyane shared the same pictures, although they were of the family in different poses. One of the images he shared was one of himself and Gabrielle looking down at Kaavia who was pointing up to her dad. He also captioned his post saying,
"??? TheWades!"
Dwyane also shared another image of himself and Gabrielle carrying Kaavia and hugging each other while Kaavia looked out in the distance at something else.
Fans were quick to jump on Dwyane's comments section and Gabrielle's posts to express their thoughts. Some stated that the Wades would forever remain a mood while others were only fascinated with Kaavia.
The Wades have always had a way of slaying different outfits and looking picture-ready at all times. Despite the issues they have faced, the family still finds time for fun and adventurous activities.
Aside from being cool and gorgeously dressed, the Wades have used their platform as advocacy channels for various issues ranging from racial discrimination in the workplace to fertility issues and gender and sexuality.
Recently, Gabrielle announced the launch of her new line of hair products, "Flawless." She explained that self-love begins with accepting one's self and understanding the beauty in one's hair.