TMZ: What George Foreman Has to Say about Mike Tyson and Roy Jones' Upcoming Fight
Both veteran world champion boxers are coming back from retirement in an exhibition fight in less than two months. Foreman, a veteran as well, celebrates the encounter but worries about their health.   
Former heavyweight boxing champion, 71-year-old George Foreman has recently shared in an interview what he thinks about the next bout between former world champions, 54-year-old Mike Tyson and 51-year-old Roy Jones Jr. in September.
George Foreman Believes Mike Tyson Can Become a "Top Contender" in Ten Months - https://t.co/3LLTJ9UZoP pic.twitter.com/CNVfmrnZIz

— Boxing Insider.com (@BoxingInsider) May 9, 2020
Foreman, who counts 81 professional bouts against hard opponents such as Muhammad Ali and Joe Frazier, said that even though he celebrates that the boxers are coming out to fight again despite their ages, he is also worried about Tyson and Jones' wellness. "There's a time when you gotta worry about your health," he mentioned.
The veteran confessed that after becoming a heavyweight champion for a second time (and the oldest for doing so) at 45 years old, he was tempted, almost a decade later, to have a third comeback, so he understands it is hard to talk to them out of the plan.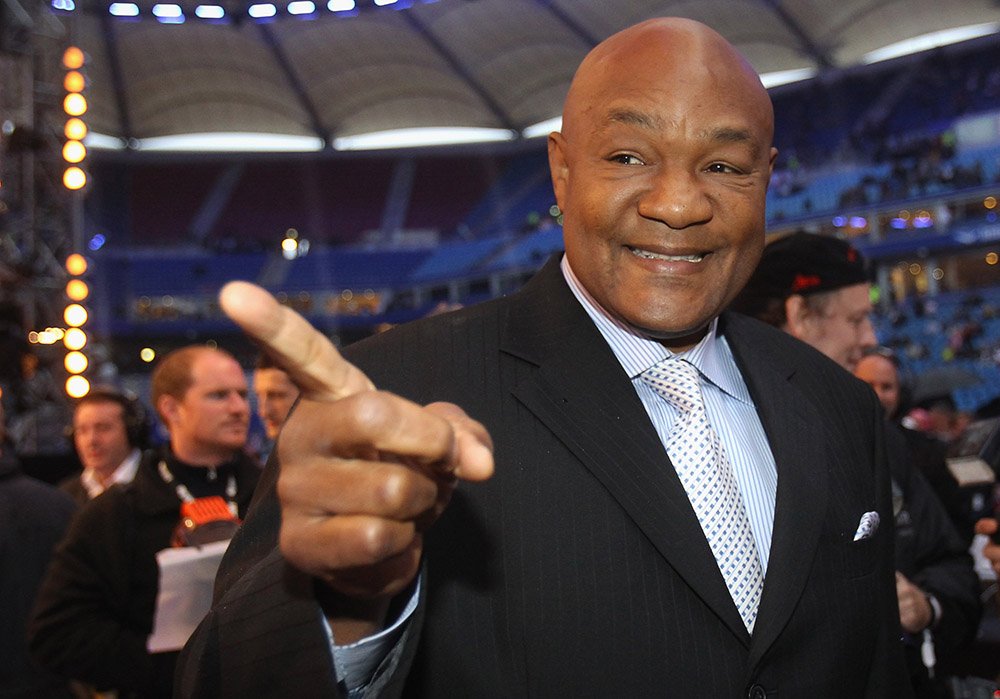 He said: "I would just tell them it's really dangerous but when you make up your mind to do something like that, you can't tell them 'don't do it.' They're not gonna hear that."
THE FIGHT
In recent weeks, Tyson has been sharing some of his workout routines on social media so followers were not that surprised to know about his return to the ring. However, boxing fans are pleased to know that both stars will be fighting each other.
The event will take place on September 12 at the Dignity Health Sports Park in California, in an eight-round exhibition bout, and its main attraction is having two former world champions in action.
While Jones' most recent encounter happened in February 2018 winning over Scott Sigmon, Tyson last fought in 2005 against Kevin McBride, also known as the "Irishman." Iron Mike, as he is also named, has said that a part of his earnings from the bout will be given to charity.
THE VETERANS
Considering the fighters' backgrounds, the boxing world can not wait for this battle though it has recently been announced that in order to protect their well-being, the fight will be stopped if either athlete gets a cut. 
Throughout his career, Tyson was known for having an intimidating boxing style. He fought 58 times and 44 out of those he won by knockouts. He accumulated 50 winning matches, two losses, and, surprisingly, during his last fight, he quit before the seventh round started.
Considered one of the best boxers of all time, Jones has won 66 out of 75 fights, and 47 of them were won by knockout. Nicknamed "Captain Hook," his last bout was also won by KO barely two years ago.