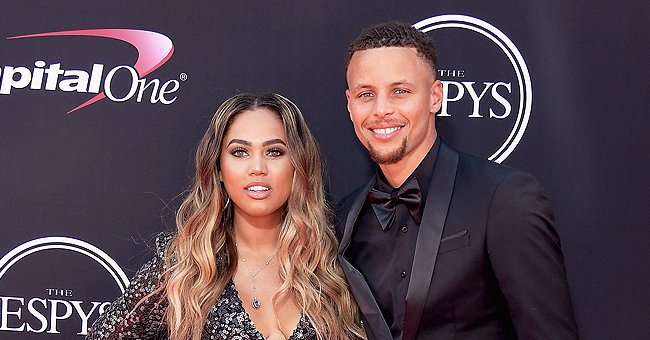 Getty Images
Ayesha Curry Watches Son Canon as He Plays with a Phone in an Adorable New Pic
Ayesha Curry has shared an adorable photo of her son although he seems to be more preoccupied with his phone than with his mother.
Ayesha Curry has described herself as a "stage 5 clinger." However, it doesn't seem like her son Canon feels the same way.
Curry shared an adorable photo to her Instagram showing her son focused on playing on his phone while his mother looked on at him.
During quarantine, Curry has been spending a lot of time at home with her family, even setting up an at-home salon to do her children's hair.
In one photo taken by her husband Steph Curry, she is seen conditioning their son's hair, revealing that Canon had asked her to do it. She said:
"Sat like a champ for me. He saw a newborn baby getting their first bath and hair washed in a video and wanted me to wash his."
The family has also been working to help those in need, starting a campaign for "Feeding America" which raises money to provide meals for children who usually rely on school lunches.
Curry also announced that she was releasing a new lifestyle video which would be published under People's parent company, Meredith Corporation.
The pair reconnected while [Steph] was playing basketball in college.
In April, Curry announced the news by recreating the iconic scene from "The Devil Wears Prada" with her husband and their children, Riley, Ryan, and Canon.
She also revealed the name of the publication as "Sweet July" in an Instagram post, saying that she wanted to write about things with substance and explained why she had chosen the name. She said:
"We made it! And we called it SWEET JULY. Why? Well, all three of our babies were born in July, we got married in July and it's the 7th month in the calendar year. It's the time in my life where I find i have the most joy and excitement."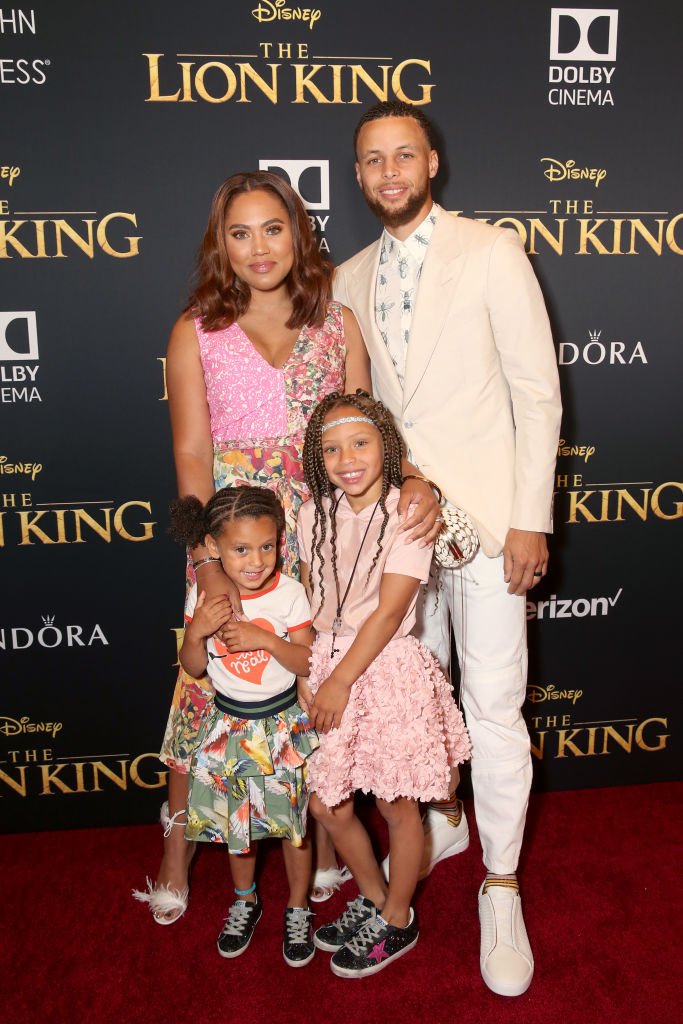 Ryan Curry, Ayesha Curry, Riley Curry, and Stephen Curry attend the world premiere of Disney's "The Lion King" in 2019 | Photo: Getty Images
Curry met her husband when she was only 14-years old while they were both members of the Central Church of God in North Carolina.
However, she was not allowed to date in high school and the pair reconnected while the NBA star was playing basketball in college. They married in 2011.
In addition to releasing her own magazine, Curry also hosted a cooking show on the Food Network called "Ayesha's Home Kitchen."
She was also a co-host on "The Great American Baking Show." However, the show was pulled off the air after a judge was accused of sexual misconduct.
Please fill in your e-mail so we can share with you our top stories!