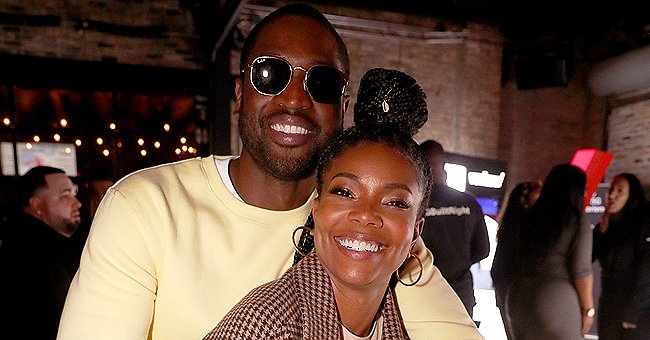 Getty Images
Watch Kaavia James Channel Her Dad Dwyane Wade as She Plays Basketball in a Pink Onesie (Video)

Gabrielle Union's daughter is at it again in the latest photo shared to the tiny tot's Instagram page. Check it out now.
#ShadyBaby is back and this time she's stepping into her father's shoes as she attempts to dunk a basketball in an adorable video taken by her mother.
However, in true Kaavia fashion, she had to insert her own brand of sassiness, much to the amusement of her followers.
Gabrielle Union and Dwyane Wade's daughter has quickly become a fan favorite due to her serious facial expressions and no-nonsense attitude.
The latest video shared is no different, with Kaavia looking put out after being asked to retrieve her own ball, with the caption being:
"There is no 'I' in Team. I should not have to get my own rebound. Game and story, over."
The family has been spending a lot of time together during the quarantine with the proud father sharing a photo showing Union and Kaavia rocking matching national hairstyles.
In addition to their daughter, Wade also has three other children from previous relationships, daughter Zaya and his sons, Zaire and Xavier.
Union and Wade have been vocal in their support for Zaya.
Earlier this year, Zaya, who was born male, came out as transgender with her red carpet debut being at the "Truth Awards," which celebrated accomplishments of the Black LGBTQ+ community.
Union and Wade have been vocal in their support for Zaya. The actress shared a fantastic photo of the three of them dressed in matching colors at the event. She said:
"It was important for Zaya to be a part of such a beautiful night and reminding her of all the love & support she has. We were moved to tears so many times throughout the night."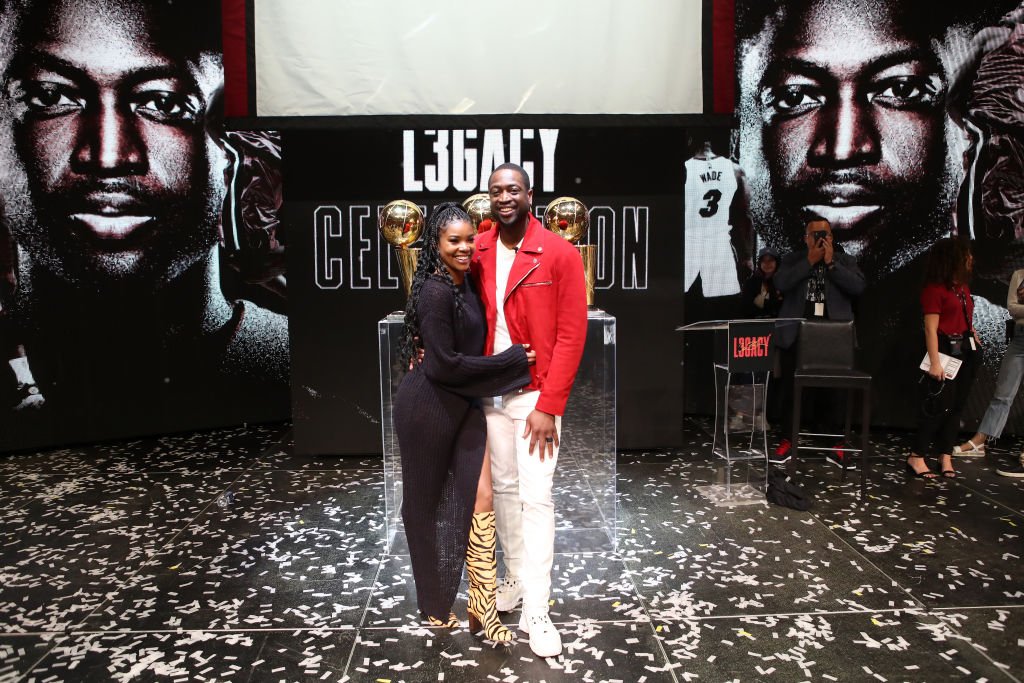 Dwyane Wade poses with Gabrielle Union during the Jersey Retirement Flashback Event on February 21, 2020 | Photo: Getty Images
The couple also wrote a piece for Time where they opened up about the moment Zaya no longer wanted to be called by her "dead name" Zion.
Union and Wade decided that they would always support their child, making it clear to their friends and family that they would not accept any discrimination towards the LGBTQ+ community.
The couple first started dating in 2008. However, while they were on a break, the NBA star had a child with someone else and revealed that telling Union was the hardest thing he had ever done.
However, they were able to patch things up and after tying the knot in 2014, they welcomed their daughter, born via surrogate, last year.
Please fill in your e-mail so we can share with you our top stories!