Keke Wyatt Visits Jennifer Hudson at Home — Watch Their Epic Singing Session
Jennifer Hudson and Keke Wyatt make an impressive duo in the latest video showing the pair singing in Hudson's Aretha Franklin vocal throne room. 
Jennifer Hudson and Keke Wyatt have blessed their fans with a video of the pair singing and they make a fantastic duo.
The video shared on Hudson's Instagram page shows them performing in her "Aretha Franklin vocal throne room," and they sound amazing. 
In the video, Hudson and Wyatt showed off their singing talents, and both women managed to hit some very impressive high notes. 
It was clear to see that they were enjoying themselves with the "Dream Girls" star calling Wyatt her singing sister. She wrote:
"I ain't slept yet from all the excitement!! We played around in song in my Aretha vocal throne room and singing circle! @Keke_wyatt one of the absolute best to ever do it."
Wyatt also shared a black and white video of herself singing a beautiful duet of a song by The Legendary Clark Sisters.
Hudson, who got her start after appearing on "American Idol" in 2004, achieved her fame after appearing in the musical "Dream Girls," even winning an Oscar. 
She decided to track him down, discovering over 20 more brothers and sisters.
Last year, she revealed that she had 26 siblings, adding that she was not sure if she was the youngest of the large brood. 
During an interview, she revealed that after her father abandoned her mother and her brother and sister, she decided to track him down, discovering over 20 more brothers and sisters. She said:
"I'm the youngest, or at least in the last two or three. And it was always my dream - because I love family - to have a giant table with all my siblings."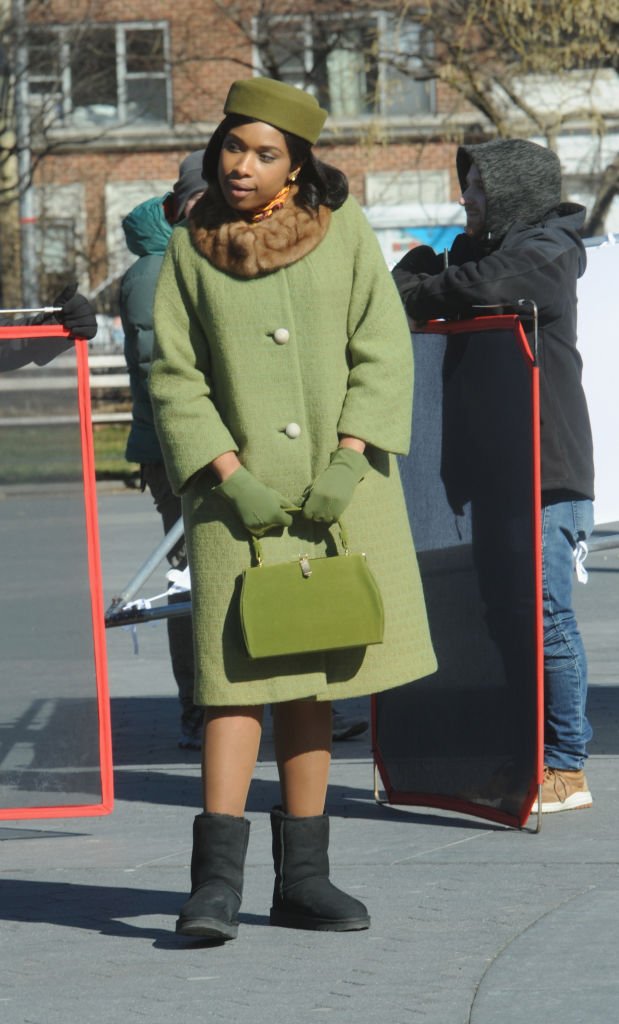 Hudson has often said that her family and faith was the reason for her success. She added that she had always loved singing and would often perform for her grandmother. 
The singer believes that she got her talent from her grandmother who was a soloist in their church choir and thought that her voice had been a gift from God. 
Recently, Hudson revealed that she would be playing Franklin in the new MGM biopic "Respect," featuring Mary J. Blige, Marlon Wayans, and Marc Maron. 
Franklin was reportedly supposed to have chosen Hudson for the role before she died in 2018. However, due to COVID-19, the film has been postponed.