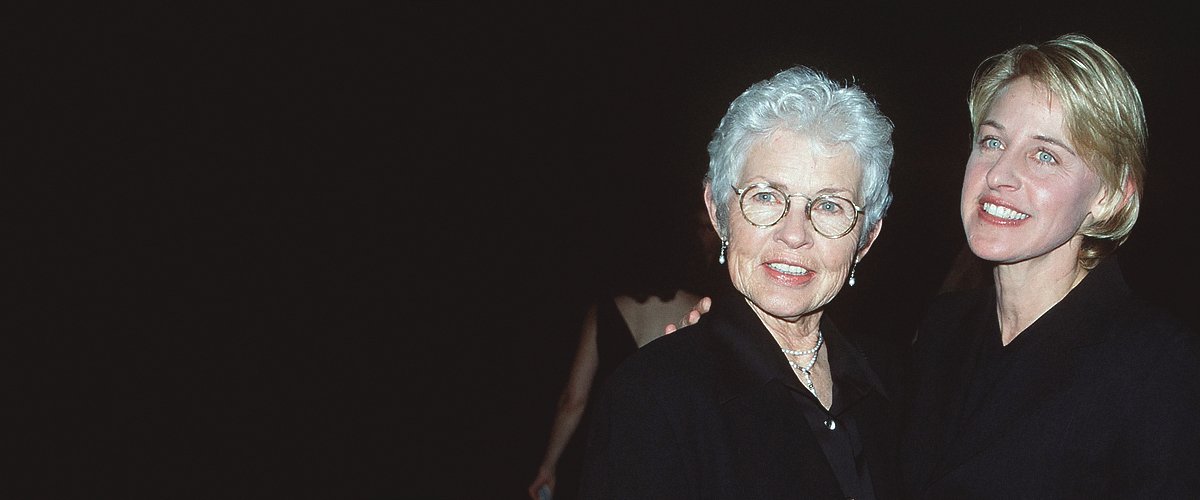 Getty images
Betty DeGeneres Is 90 and an LGBTQ+ Advocate — What to Know about Ellen's Mother
Comedian Ellen DeGeneres is known for her blunt sense of humor and outspokenness. What many didn't know, however, was that the show host got her candor from her mom, Betty DeGeneres, who is an LGBTQ+ activist.
Ellen DeGeneres' mother, Betty DeGeneres, is an LGBTQ+ rights activist. The 90-year-old gained popularity in 1997, following Ellen's public revelation of her lesbian status.
Since coming out as a gay-right supporter, the former speech therapist has represented the LGBTQ+ community relentlessly, garnering widespread admiration.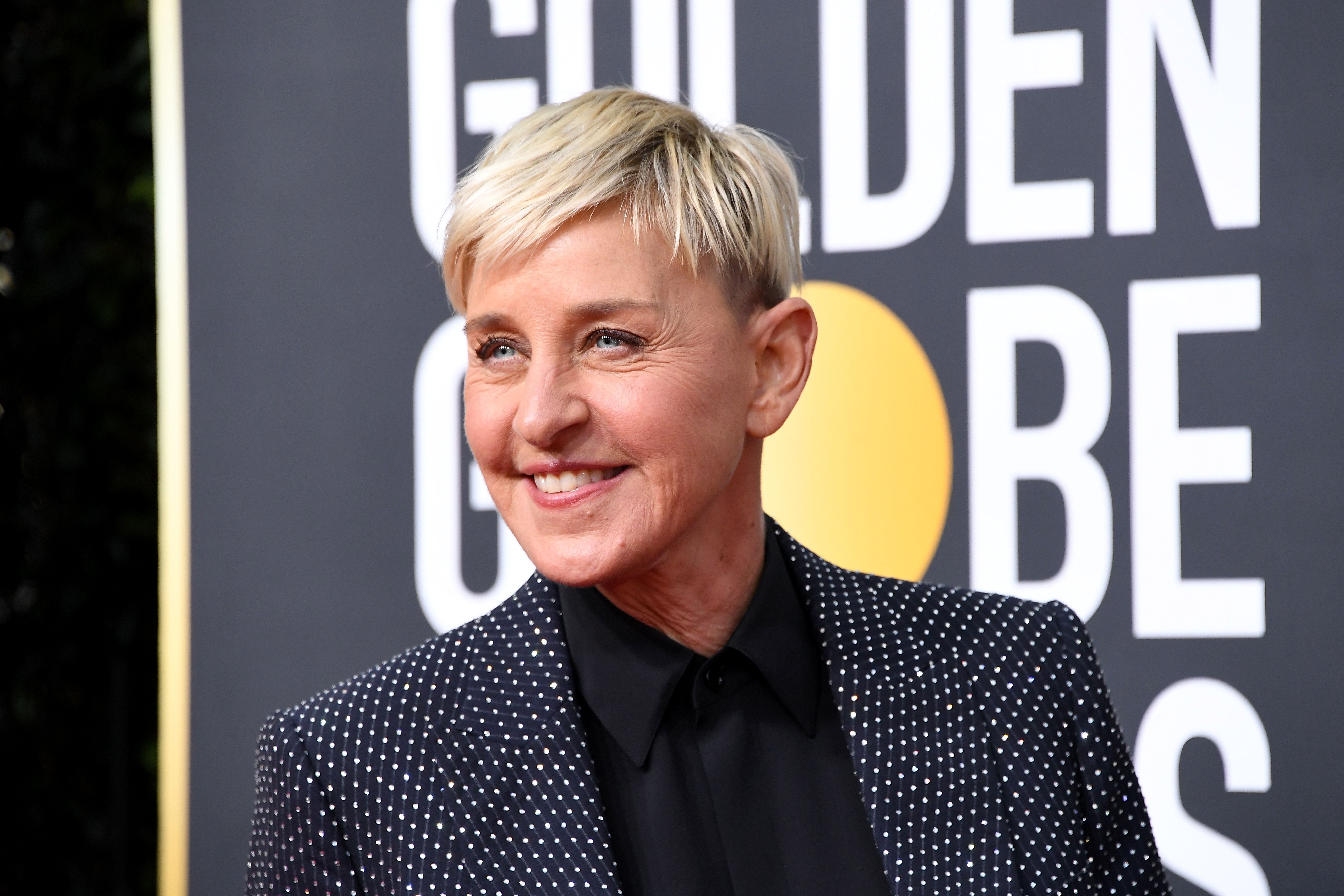 Ellen DeGeneres at the 77th Annual Golden Globe Awards at The Beverly Hilton Hotel on January 05, 2020 | Photo: Getty Images
WHAT TO KNOW ABOUT BETTY DEGENERES
Born Elizabeth Jane Pfeiffer on May 30, 1930, Ellen's mom adopted the surname, DeGeneres, following her 1952 marriage to Elliot DeGeneres.
The two shared two children, Ellen DeGeneres and Vance DeGeneres. They divorced in 1974, and Betty moved on to Roy Gruessendorf, whom she separated from in 1980.
Betty, who grew up in New Orleans, Louisiana, moved to Texas, along with her daughter, following her second marriage. There, she remained until she commenced her live-changing activism.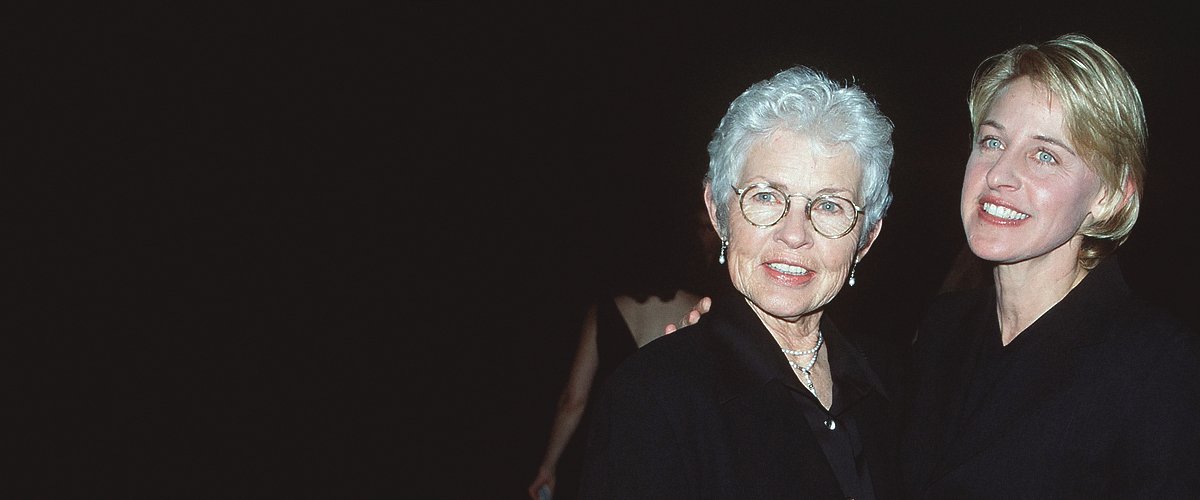 Ellen DeGeneres and mother Betty attend the Los Angeles Gay & Lesbian Center's 27th Anniversary Gala on November 21, 1998 | Photo: Getty Images
BETTY DEGENERES' LGBTQ+ ACTIVISM
In 1997, "The Ellen DeGeneres Show" host publicly came out as a lesbian on her ABC series, "Ellen." Ellen DeGeneres' mother, Betty, was there to support her, standing by her every step of the way both on and off the screen.
The big reveal later led to the start of a new movement by Betty, who was admittedly torn between passive acceptance and embracing her daughter's sexuality. She chose the latter, attracting several criticisms from the public.
Betty DeGeneres eventually joined PFLAG (the United States' first and largest organization uniting parents, families, and allies with people who are lesbian, gay, bisexual, transgender, and queer) marking her first step to becoming a gay rights advocate.
Shortly after proving herself a passionate activist in PFLAG, the Human Rights Campaign (HRC) enlisted her as a spokesperson for the National Coming Out Day.
The mandate made Betty the first straight spokesperson for HRC's National Coming Out Day. The activist also pushed for gay freedom and acceptance through two memoirs, which she released subsequently.
The books, "Love Ellen: A mother /daughter journey" and "Just A Mom: Heartfelt Advice From A Mother Who Understands What It Means To Love And Support A Gay Child," detailed the gay icon's struggle from learning of her daughter's sexuality to accepting it wholly.
The books have served as a pillar to families and parents of gay children over the years, teaching them to embrace their new reality.
BETTY DEGENERES' BATTLE WITH CANCER
The 90-year-old's resilience, with which she stood up for LGBTQ+ rights, has also helped her overcome past encounters. Some of these situations were life-threatening, but Betty DeGeneres, in her usual bravery, overcame them. Topping the list was the activist's battle with cancer in the '70s.
While married to her second husband, Gruessendorf, Betty received her breast cancer diagnosis. After enduring daunting treatments, including a mastectomy, the gay rights advocate won the battle against breast cancer.
However, the victory came at the cost of her marriage. The time she spent convalescing admittedly helped strengthen her bond with daughter, Ellen DeGeneres, who was sixteen at the time. Speaking on her relationship with Ellen, Betty once divulged:
"It's a very special relationship that I do not take for granted. We've been there for each other."
Years after seeing her mom through her cancer battle, Ellen noticed a lump in her breast. The TV host underwent a surgical session early to remove the lump, which was considered non-cancerous.
ELLEN DEGENERES' FATHER
Betty's first husband, Elliot DeGeneres, stayed married to her for twenty-two years before their divorce. Together, the pair are parents to Ellen and her brother, Vance DeGeneres.
Elliot lived in New Orleans, Louisiana, and spent his life as a self-proclaimed Christian scientist. Remarkably, he never believed in medicines or hospitals, yet, lived a long, purposeful life.
Ellen once described her father as overprotective. She also shared that despite his Christian beliefs, "he was not the judgemental type." Ellen's dad died in 2018, at the age of 92.
MEET VANCE DEGENERES
Like his mom and sister, Ellen's brother, Vance DeGeneres, built a career in the spotlights. The 65-year-old grew up in New Orleans, where he remained even after his parent's divorce.
In the 1970s, Vance hosted a radio show, "New Waves, New Orleans," after spending two years in the Marine Corps. The former Marine corporal went on to become an actor, a comedian and a musician, having starred in movies like "The Rat," and "Mr. Bill Goes To Washington."
Ellen's brother has been married to headshot photographer, Joanna Brooks DeGeneres, since 2013. The two have sustained a blossoming marriage in their California home.
With two children making a name for themselves in the entertainment industry, Betty the LGBTQ+ advocate has indeed lived an accomplished life.
Please fill in your e-mail so we can share with you our top stories!