Carrie Underwood's Fans Praise Her New Workout Photo
Carrie Underwood earned praise from admiring fans after she shared her latest workout photo. The country music star has been in a constant effort to maintain a healthy lifestyle.
On July 28, Underwood, who has 8.3 million followers, posted on Twitter a photo of her herself dressed in "Calia" - her fitness apparel brand. At least 5,400 reacted and 295 commented or retweeted the singer's post.
One fan wrote that the singer looks "amazing" in her activewear. Another fan chimed in to say that Underwood "always looks like a million."
With many award-winning songs under her belt, Underwood's popularity is undeniable. Hilariously, she is sometimes mistaken as actress Reese Witherspoon, as reported by Closer Weekly.
One time, a fan thought the actress was Underwood as she was walking on a parking lot. But Witherspoon, 44, takes being mistaken for "American Idol" alum as a compliment.
The "Cruel Intentions" star took to Twitter on June 28 to say that the identity mix-up "made her day." Her tweet prompted the 37-year-old singer to respond by saying that it made her whole life good, too.
Behind fame, Underwood has shown a plain version of herself as she takes on a new hobby. She recently shared a video of herself with husband Mike Fisher inside the family-owned bee farm.
The mother of two was unrecognizable while sporting a casual look. It was a rare sight for fans as they are used to seeing her wear glamorous makeup onstage.
The couple was dressed in all-white beekeeper suits. Checking their bee farm has been the couple's hobby since quarantines started due to coronavirus pandemic.
Sending some love your way today…remember to #ChooseYou! 🤟 💗 @CALIAbyCarrie pic.twitter.com/8TBz6GuWRj

— Carrie Underwood (@carrieunderwood) July 27, 2020
Within their years of marriage, Underwood and Fisher, a retired ice hockey player, have remained equal in their relationship. They have also embraced their differences as parents, as reported by Closer Weekly.
The couple's key to a long marriage is compromise. Underwood is "liberal and progressive" while Fisher is a "conservative" type, but they always find a common ground. An insider said: 
"They've learned to compromise. They let each other be who they are without trying to change the other person."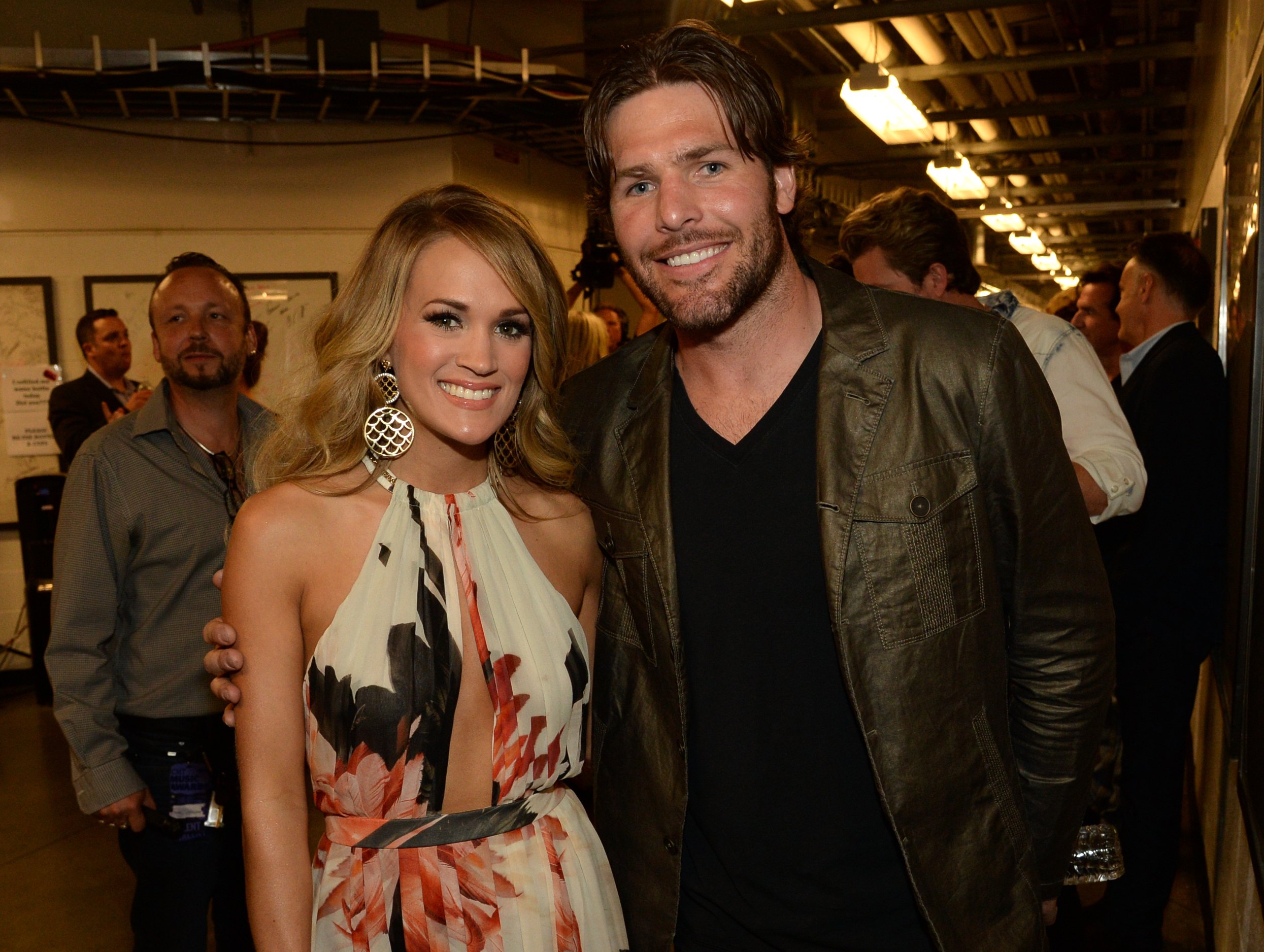 The couple's relationship deepened after Underwood had three miscarriages, as she and Fisher learned more about how to support one another.
The singer was at her "lowest point" of her life after her miscarriages. She soon realized that she had to be more open to her husband.
Now, the couple was blessed with two adorable children - Jacob and Isaiah. The presence of their children helped them strengthen their marriage even more.
After her successful concert tour in 2019, Underwood has been embarking on a new journey. Aside from publishing a book and launching her fitness apparel brand, she is set to release a new album soon.
She will release her Christmas-themed album called "My Gift," which will be her first holiday album in full-length.