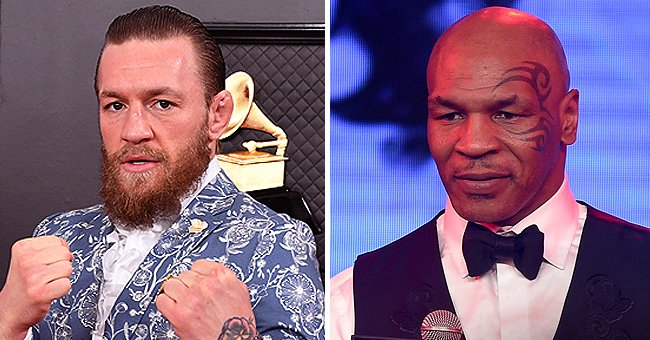 Getty Images.
Here's What Mike Tyson Told Jimmy Fallon about His Chances of Beating UFC's Conor McGregor in a Boxing Match
Tyson, who has a history of problems with the law like McGregor, has offered the UFC fighter advice in the past. But when it comes to boxing, Tyson has no doubt about beating him.
54-year-old former heavyweight champion Mike Tyson is touring the media promoting his upcoming comeback match in September and he recently made a remote appearance on "The Tonight Show Starring Jimmy Fallon" to promote this and other projects.
After asking Tyson about his recent experience swimming with sharks in the Bahamas for a Discovery Channel "Shark Week" special, Fallon wanted to play a game with the boxer, naming hypothetical contenders in a fight and asking Tyson if he thought he could beat them.
Tyson showed his confidence since the beginning and before the TV host named anyone, the fighter stated that he believed he could "beat anybody that ever lived."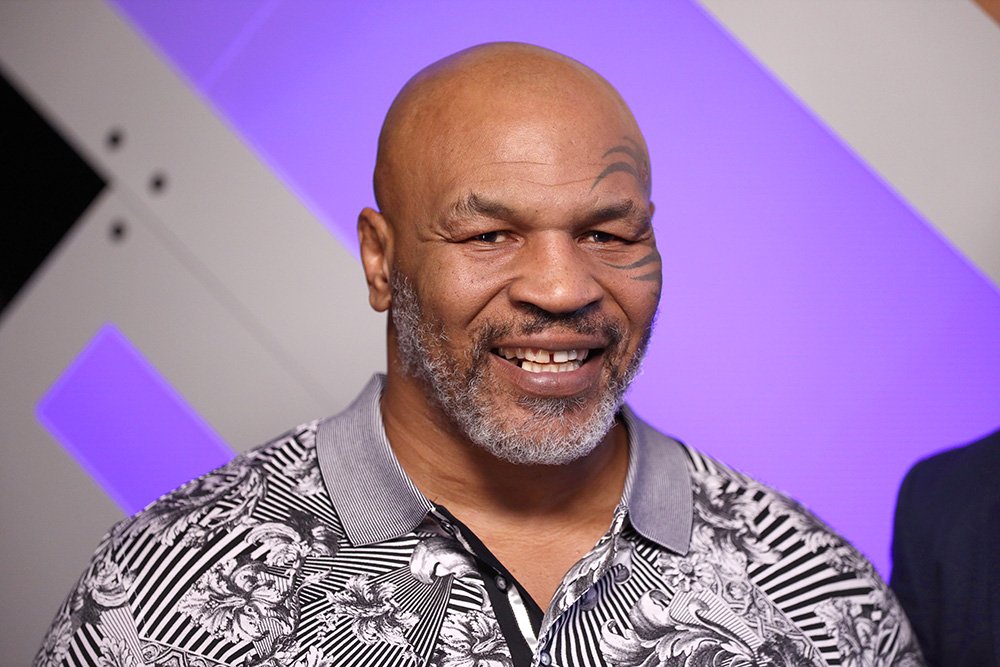 Mike Tyson speaks with Mario Lopez at the Capital One podcast studio during the 2019 iHeartRadio Podcast Awards presented by Capital One at the iHeartRadio Theater LA on January 18, 2019 in Burbank, California. I Image: Getty Images.
ALL BUT ONE
Fallon tried several fictional fighters like Rocky Balboa and Ivan Drago, with Tyson claiming he could beat them, and he only seemed to concede victory over him to "The Karate Kid" main character Daniel LaRusso (played by Ralph Macchio).
The only actual living person that Fallon mentioned was 32-year-old Irish mixed martial artist Conor McGregor and while the idea of fighting him certainly seemed to sound crazy to Tyson, he said he could still beat McGregor.
Fallon argued that McGregor was a UFC fighter that didn't follow the rules of boxing. But in Tyson's hypothetical fight, the two were going to be playing by boxing rules, meaning Tyson would end up winning anyway.
HIS BIG COMEBACK
After Fallon's little game, Tyson quickly went back to talk business, reminding everyone to watch his upcoming fight with 51-year-old Roy Jones Jr. at the Dignity Health Sports Arena in Los Angeles, California, on September 12.
Tyson promised his fans that the event was going to be "magnificent" and that he is going to "look beautiful."
Tyson hasn't been in the ring since 2005, but he has been teasing about making a return to boxing since May. However, it was only in mid-July when it was confirmed that Tyson would be coming out of retirement to face Jones Jr. in an eight-round exhibition match.
Please fill in your e-mail so we can share with you our top stories!