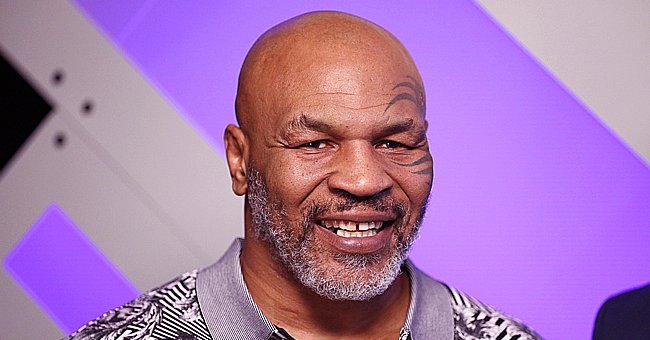 Getty Images
Mike Tyson Has Been Married 3 Times — inside the Boxing Legend's Romantic Past
Years ago he was the most feared fighter on the planet, holding the title of heavyweight champion for more than a decade. In his personal life, he was not so successful, because the force that made him win in the ring got him into trouble out of it.
The younger generation may have never seen a fight by Mike Tyson, and the news headlines about his anger problems did not continue. They are more likely to know him for being the guy who hit Zach Galifianakis in "The Hangover."
Tyson has so many stories in his life that it would take years to tell them all, and his love relationships couldn't be less than interesting. With three marriages and a few girlfriends, the former fighter's love life has been as intense as his fights.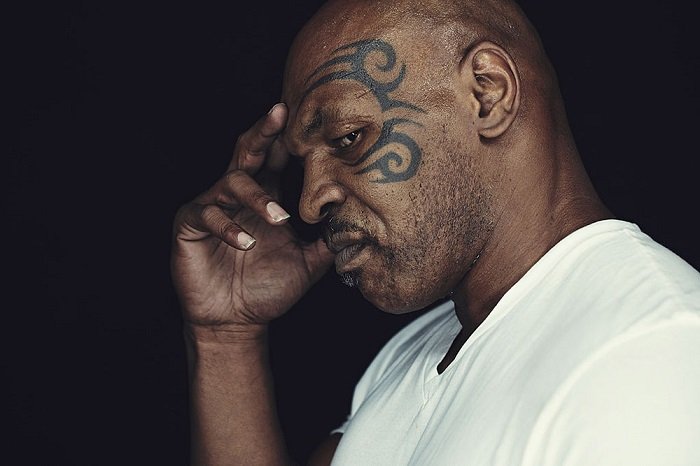 Mike Tyson attends Comic-Con International 2014 on July 26, 2014 in San Diego, California. I Image: Getty Images
ROBIN GIVENS
Robin Simone Givens was born on November 27, 1964, in New York City. At 10, she started acting classes at the American Academy of Dramatic Arts in New York City. At 15, Robin enrolled at Sarah Lawrence College to study pre-med, but she began taking her craft more seriously.
Robin's first experience in Hollywood was on "The Cosby Show" (1984). She later got a role on the television series "Head of the Class" (1986) as Darlene Merriman, making her a recognizable actress in Hollywood.
In 1988, Robin married boxing legend Mike Tyson. This marriage gained her national attention, as Tyson was at the top of his career. He was one of the youngest boxers ever, and she enjoyed the acclaim and financial success that Tyson garnered.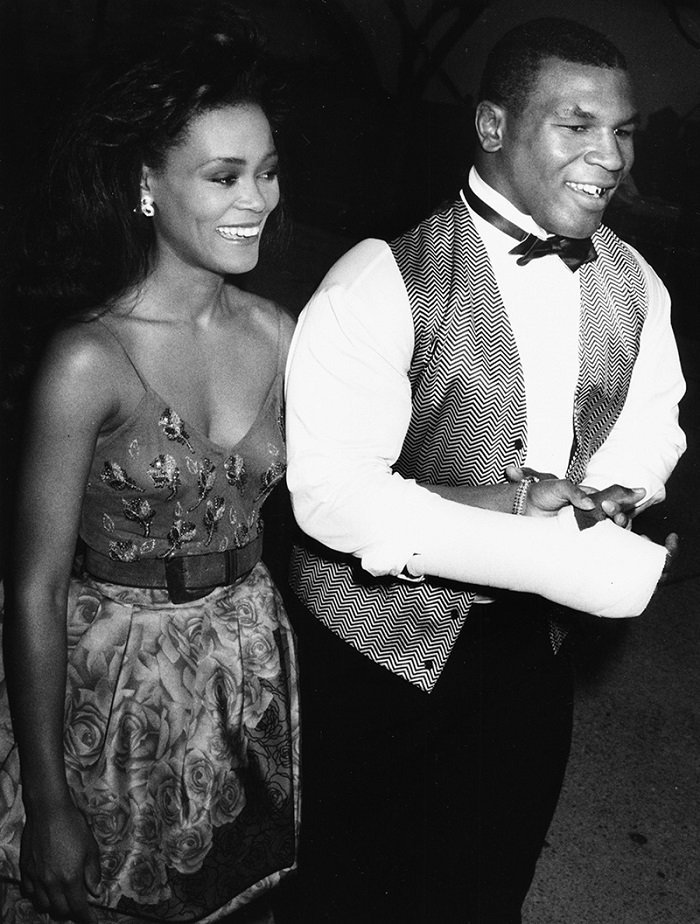 Mike Tyson poses with his wife Robin Givens I Image: Getty Images
After a couple of years dating, they got married and their union lasted only one year. Tyson's short-lived union with Givens ended after she revealed she was the victim of domestic violence for months. She said that following a miscarriage, their marriage began to fall apart.
MONICA TURNER
Tyson met Monica Turner during a party at Eddie Murphy's New Jersey mansion back in the '80s. Turner was attractive and intelligent. Tyson had fallen for a 29-year-old medical student, not an actress or a beauty queen.
She grew up in Washington, majored in psychology and biology at the University of Virginia, and she was smart but no innocent to life outside the classroom. She was raising her daughter and moved comfortably into the extravagant world of professional boxing.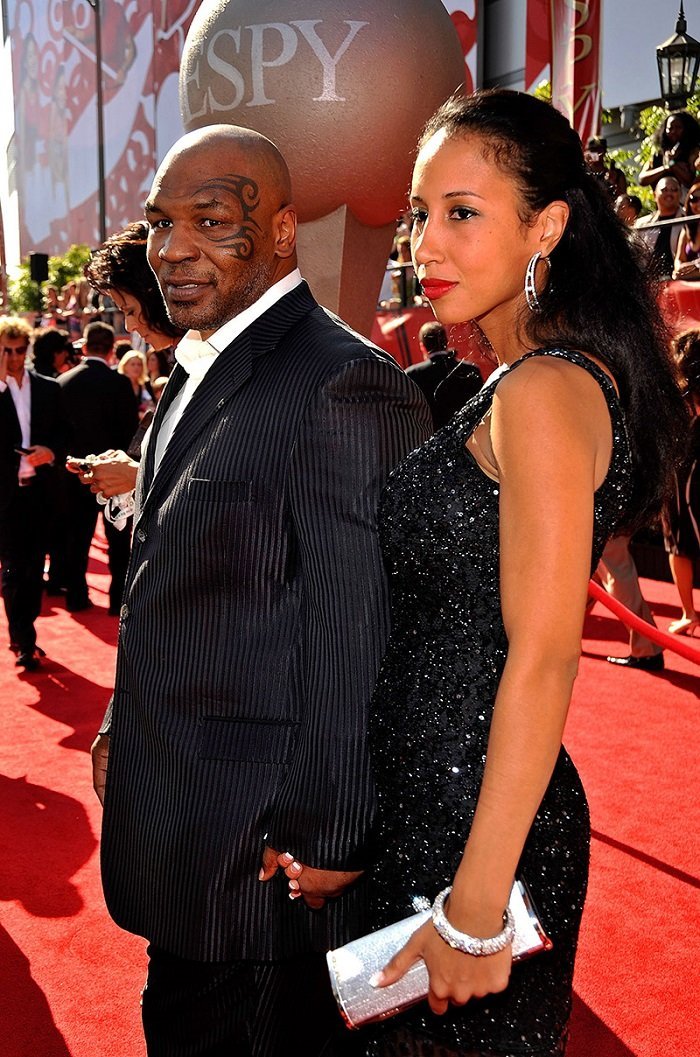 Mike Tyson with Monica Turner arrives at the 17th annual ESPY Awards held at Nokia Theatre LA Live on July 15, 2009 in Los Angeles, California. I Image: Getty Images
Then the boxer went to prison, and Turner made sure he didn't forget her. She visited him every two weeks and was by his side on the morning of Tyson's release.
Turner wedded Tyson in April 1997, in Bethesda, Maryland. They had a troubled relationship and she accused him of cheating on her. The couple shares two children, a son Amir Tyson born in August 1997 and a daughter Rayna Tyson, born in February 1996.
Tyson and Turner finally decided to separate after five years of marriage. She lived with her children and after their divorce, she has been out of the spotlight. She has no social media account and there is no more information about her available on the net.
LAKIHA SPICER
Lakiha Spicer, well known as Kiki Tyson, was born in 1977 in Philadelphia. Her father, who knew promoter Don King, often took her to boxing events, where she met Tyson for the first time at the age of 18. Spicer was immediately attracted to him.
They began dating casually when she was 23; however, it was an on-and-off relationship with no commitment on Tyson's part. The relationship took a serious turn in 2008 when Spicer found out that she was pregnant with his child. She gave birth to her daughter Milan in December 2008.
The couple got married in a private ceremony at the La Bella Wedding Chapel inside the Las Vegas Hilton on June 9, 2009. Tyson credits his current wife for rescuing him from his self-destructive life. They later welcomed a son named Morocco Elijah Tyson on January 25, 2011.
She co-wrote with her husband the one-man show "Mike Tyson: Undisputed Truth" directed by Spike Lee, which debuted on Broadway in August 2012 and covered in detail the boxer's life story.
Please fill in your e-mail so we can share with you our top stories!