Rap Stars That Passed Away This 2020 — Remembering Their Careers
Throughout the years there have been many musicians and artists who have left us just too soon, but 2020 has shocked audiences who have lost admired rap figures.
This year has been a difficult one not only because of the pandemic but also because of the sad losses that have shocked the rap music industry, from iconic figures like 5th Ward Weebie to other less known singers who were trying to reach their breakthrough opportunity.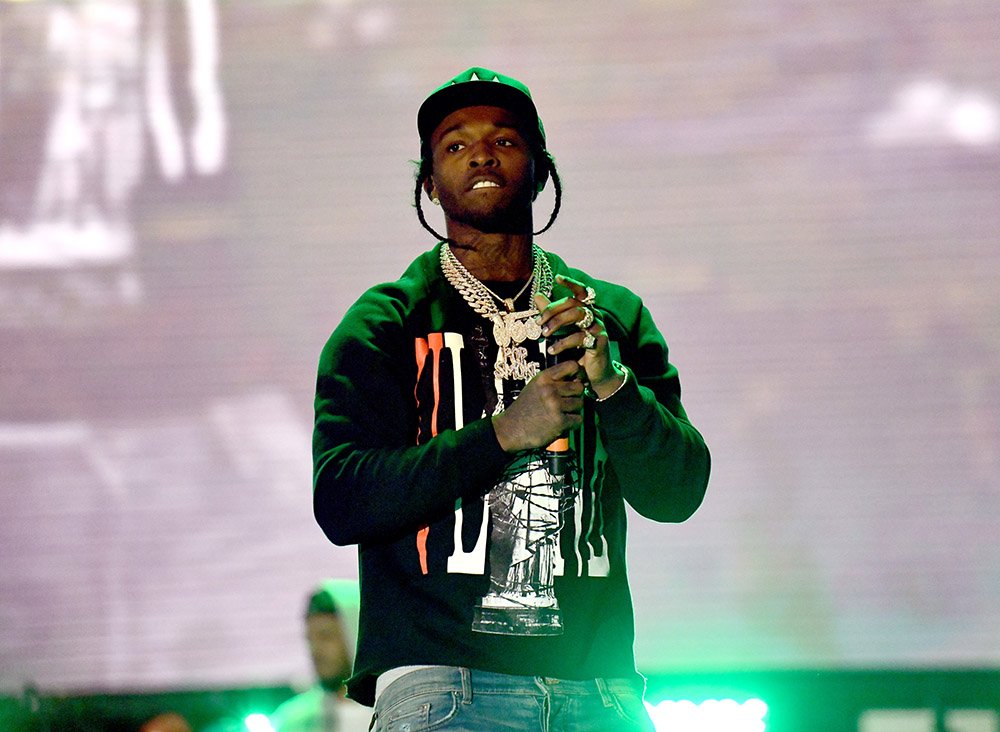 Ever since rap made its entrance into the history of music, it became a culture of its own, and thus many artists have become part of an industry that moves dreams, future stars, and even a way of living around it. In honor of those who were part of the rap culture, here is a list of the artists the world lost in 2020.
5th WARD WEEBIE
After complications from a ruptured artery surgery, the rapper, whose real name was Jerome Cosey, died at 42 years old on January 9. Known as the "Bounce King," he became a legend and a pioneer in New Orleans' bounce rap sub-genre in the 90s.
RIP 5TH WARD WEEBIE pic.twitter.com/juCRnpuhCX

— DUCKBOY (@suicideLEOPARD) January 10, 2020
While used to collaborate with many other artists like Lil Wayne, Drake, and the duo, Partners-N-Crime, he released his own albums and singles but was especially recognized for his 2005 song "F*** Katrina" to honor people affected by the storm.
Rappers such as Snoop Dogg and the Roots' Questlove have mentioned being 5th Ward Weebie fans.
LEXII ALIJAI
Her real name was Alexis Alijai Lynch and she started out her career as a SoundCloud and YouTube singer. At only 17 years old, she released her first album, "Joseph's Coat" and two years later, debuted her second, "Growing Pain." 
She was featured on Kehlani's song, "Jealous," from her Grammy-nominated album and also opened up concerts for artists such as Lil Uzi Vert, Playboi Carti, and Rich the Kid.
Miami 📍 pic.twitter.com/PHEP22HOBv

— Lexii Alijai (@lexiialijaii) October 25, 2019
The rapper was found dead on January 1st at age 21 due to an accidental overdose of fentanyl y ethanol, according to a medical report.
TRE KOAST
The 21-year-old upcoming rapper was becoming a recognized local new artist. He had released singles on Apple Music and was featured in rapper Ki's single, "Gifted" on SoundCloud.
On January 17, he was killed in a shooting that happened near his family home in North Phoenix. His body was identified inside his vehicle which was riddled with bullets, according to police reports.
DEE DAVE
The rapper's most recent single was "No More Humble" in December 2019 and had listed rappers such as J.Cole, Drake, Kendrick Lamar, and Joey Bada$$ as artists who are making great music these days.
Dee Dave, who worked full time in a gas and electric company, was shot to death before leaving for Atlanta to play at a show that, according to his family, could have been his big break. He was 29 years old and left a girlfriend and a 10-year-old son.
East #Baltimore journeyman rapper "Dee Dave" shot & killed at 5am in the parking lot of an #Essex apt. complex. His family tells me his music was positive & didn't glorify violence. He was leaving to go to a show in #Atlanta tonight. pic.twitter.com/nSjyfBS3ai

— Mike Schuh Storyteller (@MikeSchuhTV) January 24, 2020
BIG BOODA
Big Booda was a well known 24-year-old local rapper in Southeast D.C. when he was shot while inside his vehicle on February 1, and died afterward at the hospital.
His real name was Donelle Hodges and had a one-year-old son. The bad news came after releasing his most recent mixtape, "Slide 2," and only a month after his mother's death.
D.C. rapper Big Booda killed in Northeast shooting https://t.co/uXt9vFopC6 pic.twitter.com/BY5R5twAsh

— FOX 5 DC (@fox5dc) February 2, 2020
POP SMOKE
On February 19, 20-year-old rapper Pop Smoke, whose real name was Bashar Barakah Jackson, died after being shot at a party by two unidentified men.
His untimely death came after his mixtape "Meet the Woo 2," reached number 7 on the Billboard Top 200 list. "Welcome to the Party," another of his singles, was also remixed with Nicki Minaj.
Four people charged with murdering rapper Pop Smoke at a Los Angeles mansion https://t.co/lR0OehpPW7

— BBC News (World) (@BBCWorld) July 14, 2020
CHYNNA ROGERS
Rogers started out as a model at age 14 before pursuing a career in music. For years the singer had openly said that she has been dealing with drug addiction, which she talked about on "Ninety," her 2016 mixtape.
According to reports, the 25-year-old was found dead after an accidental drug intoxication at her home in Philadelphia. 
Rest In Peace Chynna Rogers 🕊❤️ pic.twitter.com/23tBnjSrA3

— DatPiff (@DatPiff) April 9, 2020
NICK BLIXKY
The hip-hop singer debuted the single "Drive The Boat" last October and gathered over two million views on YouTube. Right before his death, he had posted on his Instagram that he will be releasing "Different Timin," his first-ever mixtape.
The rapper from Brooklyn was shot and killed in March, a few blocks away from his home, at age 21.
MAC P DAWG
Considered an emerging inspirational voice, Mac P Dawg was known for his song "Let Me Know" and "Salt Shaker," featuring Doley Bernays. He also collaborated with Shoreline Mafia and had recently released the single, "Same Kid."
Joshua Andrade Galvez (his real name), was shot and killed in Los Angeles on April 6. After his death, a friend and former Shoreline Mafia member, Fenix Flexin, released "RIP Mac P Dawg," a song to honor the 24-year-old singer.
Shoreline Mafia, Fans Mourn The Murder Of Mac P Dawg https://t.co/5vejSlgtik

— allhiphopcom (@allhiphopcom) April 9, 2020
KJ BALLA
Noel Kennedy is another untimely deceased rapper who was shot from a moving car. At only 23 years old, he had already co-founded the label, From Nothing Records.
Rapper KJ Balla Shot And Killed In Brooklyn https://t.co/eNopXON0TP

— The Source Magazine (@TheSource) July 28, 2020
His songs were streamed in Spotify over 800,000 times and his latest single "Back to Back" had been released only one month before being killed. Other known songs from him are "Switch the Game," "Strangers," and "Cookin' Up."