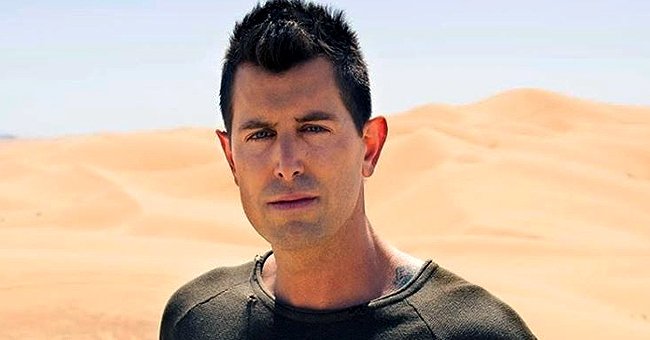 facebook.com/jeremycamp
People: Gospel Singer Jeremy Camp Almost Lost Faith in God after His Wife's Death at 21

Losing his wife made gospel singer Jeremy Camp question God, but in the end, he found hope and redemption.
Camp's wife, Melissa, died from ovarian cancer in 2001, at the age of 21, as reported by People. They had just been married for barely four months.
"It's the most painful part of my life," Camp said. He was 23 years old when he lost his wife. Now 42, the gospel singer is sharing how his loss tested his Christian faith.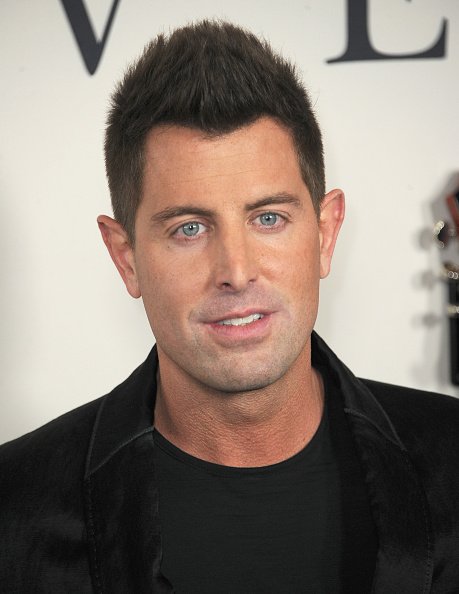 Jeremy Camp at ArcLight Hollywood on March 7, 2020 in Hollywood, California. | Photo: Getty Images
He said that he had believed that Melissa would overcome cancer and that they would spend their life together.
The Indiana native met Henning for the first time during a Bible study in 1999. He said he was struck by her deep faith in God.
Starting out as friends, love eventually blossomed between them. He confessed his love for her within a month after meeting for the first time.
Camp has shared his bittersweet story of loss and hope in the book, "I Still Believe," as reported by Fox News. He said he wrote the book because many people wanted to know his life and testimony of faith.
"There were so many things that God had to teach me in order to write this book and really share what God has done," he said.
Camp remarried in 2003 to South African-born Christian singer-songwriter Adrienne.
He added that despite his initial questioning of God over his tragic loss, he managed to find healing and restoration.
The book has been adapted into a film of the same title, as reported by Tennessean. The faith-based romantic film stars KJ Apa as Camp and Britt Robertson as Henning.
The film was co-directed and written by Franklin-based filmmakers, the Erwin Brothers, who were also behind the 2018 Christian movie, "I Can Only Imagine."
According to IMDb, the film premiered on March 13, 2020. Other stars in the movie include Shania Twain, Nathan Parsons, Gary Sinise, Reuben Dodd, and Terry Serpico.
Camp is a highly successful Christian musician. He has released 11 albums, which earned him nominations for the Grammy Awards, American Music Awards, and GMA Dove Awards, as reported by Refinery.
His latest album is "The Story's Not Over," released in 2019. Among his earlier albums are "Carried Me: The Worship Project" (2004) and "Speaking Louder than Before" (2008).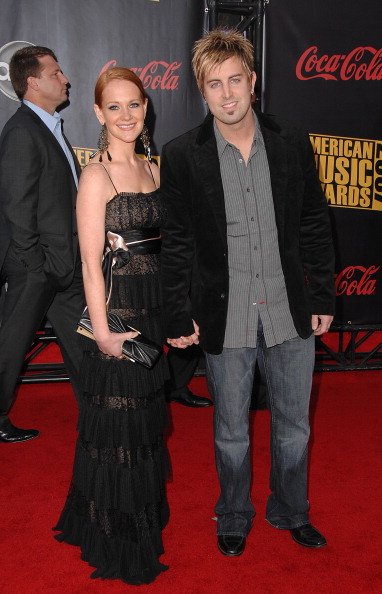 Jeremy Camp and wife Adrienne Camp at the Nokia Theatre on November 18, 2007 in Los Angeles, California. | Photo: Getty Images
Camp remarried in 2003 to South African-born Christian singer-songwriter Adrienne. They have three children – Bella, 15, Arie, 13, and Egan, 8.
A story that is opposite to Camp's is that of former Christian singer Jon Steingard. The former band of Christian band Hawk Nelson revealed in May 2020 that he no longer believes in God.
Steingard revealed in an Instagram post that he kept his loss of faith to himself because he was frightened of people's reactions, especially that he grew up in a Christian home and is a son of a pastor.
Please fill in your e-mail so we can share with you our top stories!