John Amos Remembers Norman Lear on His 98th Birthday —See His Touching Tribute Here
John Amos took a moment to remember TV writer and producer Norman Lear on his 98th birthday. This is how the "Good Times" star commemorated the special day. 
John Amos has a lot to be grateful for in life and his career is one of such things. One of the people who influenced it greatly is legendary television producer Norman Lear. 
On the occasion of Lear's 78th birthday, the actor took to Instagram to pay tribute to him with a heartwarming post featuring a photo of the two men looking at each other with smiles playing on their lips.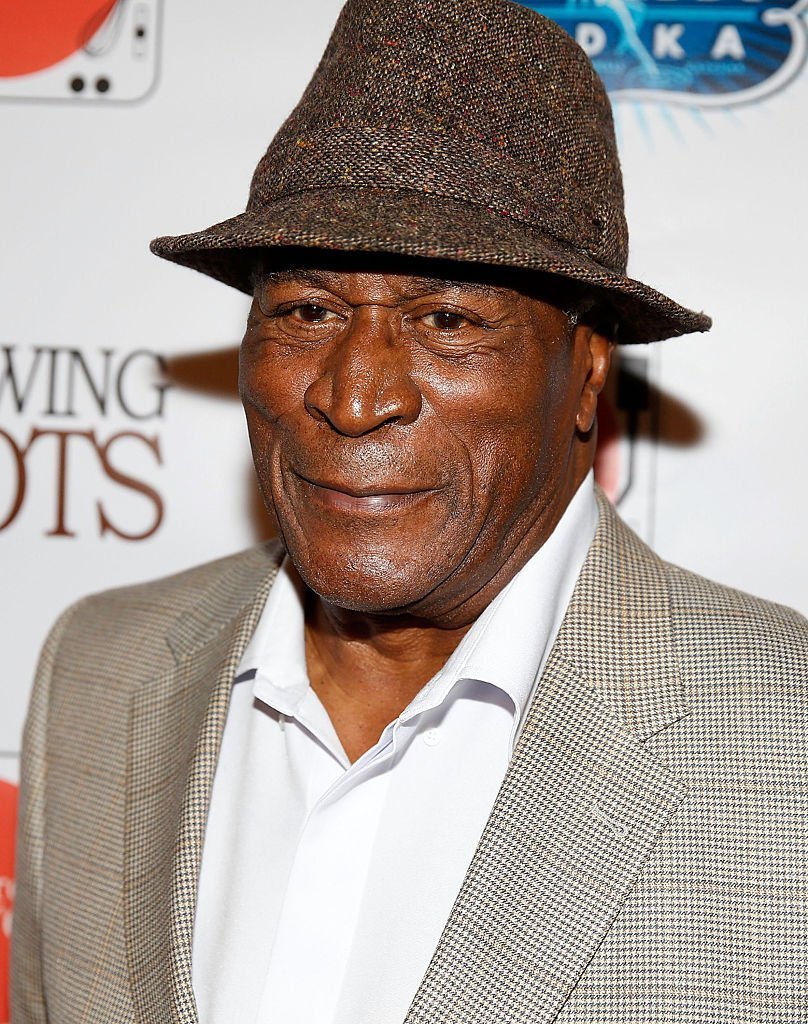 JOHN AND NORMAN'S HISTORY
Lear and Amos go way back and still have an amicable relationship after all these years. Wishing the "Good Times" producer a happy birthday, Amos wrote:
"Thank you for changing the face of television and for changing my life! God bless!"
Amos' birthday tribute to the "Good Times" producer is just another testament to their great relationship. The duo had their differences in the past but they worked through it. 
"Good Times" was the first primetime sitcom that featured an African-American family and tackled problems such as poverty, gang violence, and discrimination among other issues. 
Amos and Lear would butt heads when it came to the creatives of "Good Times."
Actor Michael Evans of "All in the Family" had proposed the idea of producing a series about a Black family to Lear back in the day. After Lear okayed it, Evans collaborated with Eric Monte to write a script centered around a family of color. 
WHY THEY BUTTED HEADS
Contrary to what Evans suggested, Lear did not want to have a father figure in the series, the role that would later be executed by Amos. 
Since the show did not have African-American writers on board at first, the characters were often stereotyped. An agitated Amos would express his grievances about such issues, but the way he did that was not always professional. 
Amos and Lear would butt heads when it came to the creatives of "Good Times." Ultimately, the actor got the boot and his character in the show was killed off. 
Their falling out was pretty public, but Amos and Lear managed to sort out their differences in the years that followed. They even had a reunion last year on ABC's "Live In Front of a Studio Audience."