See How Fantasia's Husband Kendall Looks at Her in This Adorable Photo He Shared on Instagram
Singer Fantasia Barrino-Taylor looked cheerful standing next to her entrepreneur husband, Kendall Taylor, who beamed with joy in a recently uploaded romantic post.
Fantasia Barrino and Kendall Taylor had their lovey-dovey mood activated and it appears that they have no problem displaying their affection publicly. Also, their fashionable outfits were top-notch.
Taylor opted for a long-sleeved shirt. The sleeves were rolled to an extent and his black-colored sunglasses hung in front of his shirt.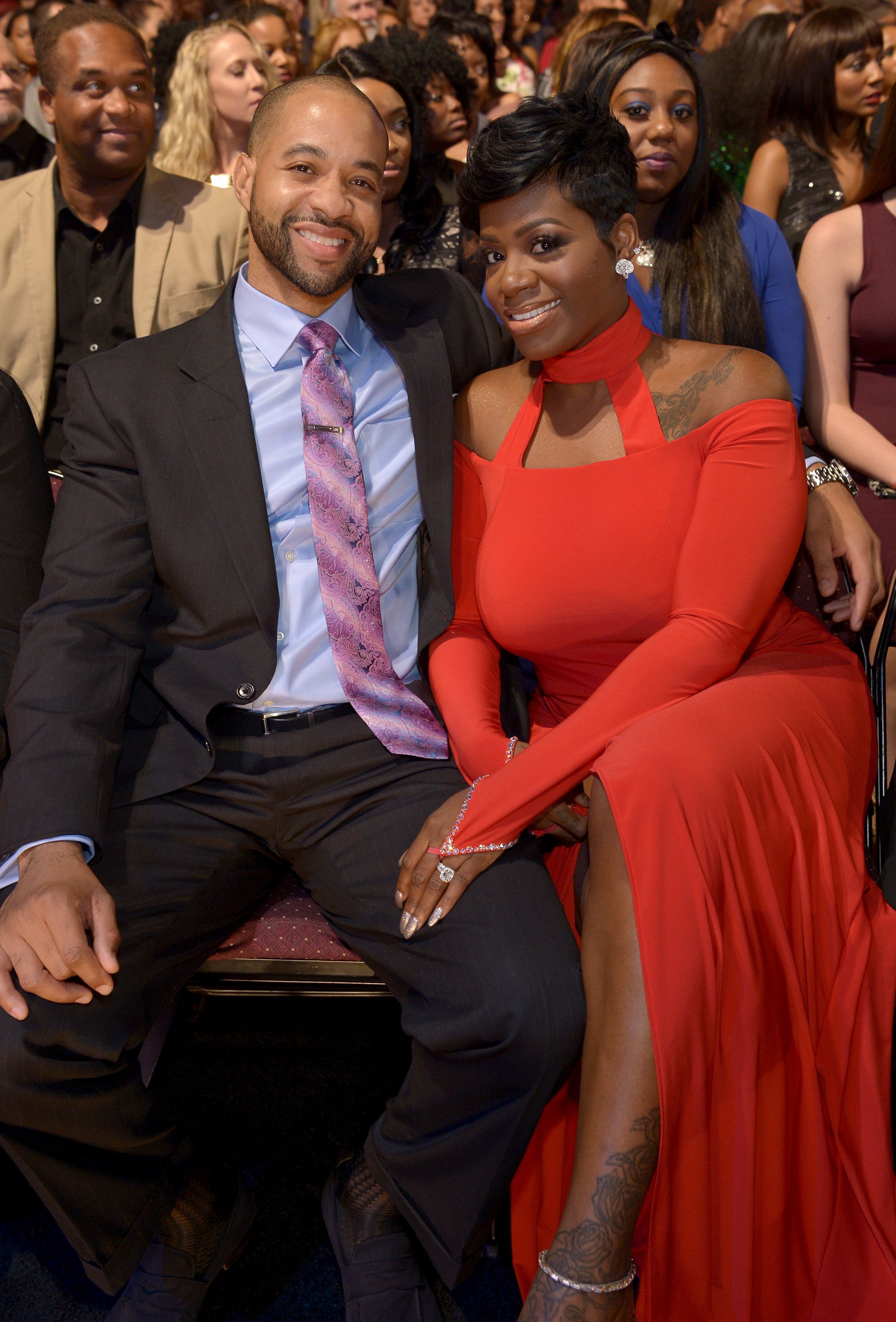 The songstress opted for a light-colored outfit. She donned a pink belted dress and had her signature pixie cut on with transparent glasses to complete the chic look.
Under the romantic post, the caption detailed that there would be a conversation concerning how to groom a healthy relationship. It urged fans to tune in for the special edition on their Instagram series, "Taylor Talk." It read,
"Taylor Talk Live: "Agreeing to Disagree! The beauty that is found in Balance is hinged on the unique Differences that we both possess."
The talented singer who also won the talent show, "The American Idol" a few years ago before making her way professionally into the music industry, has gathered lots of love and admiration from fans nationwide.
Apart from her songs, her personal story offers a source of inspiration. Before meeting her husband, Barrino's life was turning upside down and she even contemplated suicide.
She maintains that having a sustainable relationship and a reliable spouse should come from the efforts that both parties put in the relationship.
Barrino has had a lot of unstable relationships in the past, one of which made her a mother to her only daughter, Zion at a young age. She finally decided to put a ring on her finger, a gesture which she described as "marrying herself."
Luckily for her, Taylor came along at the right time and a few months after they met, they developed a friendship and sealed the bond. Their wedding ceremony was in 2015 and a year later, the couple renewed their vows.
Earlier in the year, the "American Idol" alum and her businessman husband announced that they were grandparents. Taylor has a son, Treyshaun, from a past relationship.
Treyshaun welcomed a child with his beau, and his dad and stepmom were overjoyed at the news. The proud grandparents went online to share a sweet post in honor of the recent addition, baby Kyan Jeremiah.
Barrino has commended and gushed about her man severely. But she has maintained that having a sustainable relationship and a reliable spouse should come from the efforts both parties put in the relationship. 
As for the woman, she stated that a woman must be submissive to her man. She said that though men have abused it over time, she would interpret submission as a beautiful thing shared between two lovers.