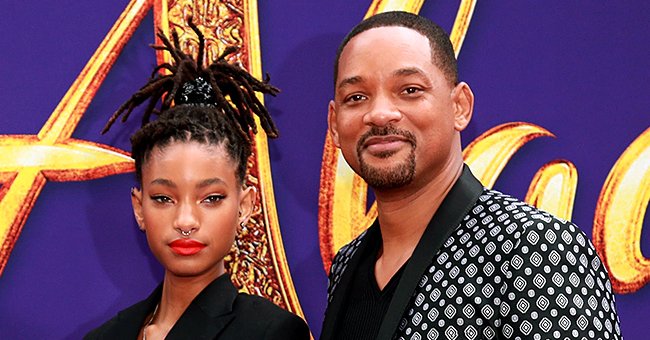 Getty Images
Check Out Fan Reactions to Willow Smith's New Photo Showing off Her Bald Head
Willow Smith had fans bedazzled after she shared a bold photo of her bald head while showing an uncanny resemblance with her star dad, Will Smith.
"Red Table Talk" co-host Willow Smith flaunted her bald head in a new Instagram upload while looking as pretty as ever. Fans could not get over her boldness and classic beauty as they showed admiration for the young celebrity.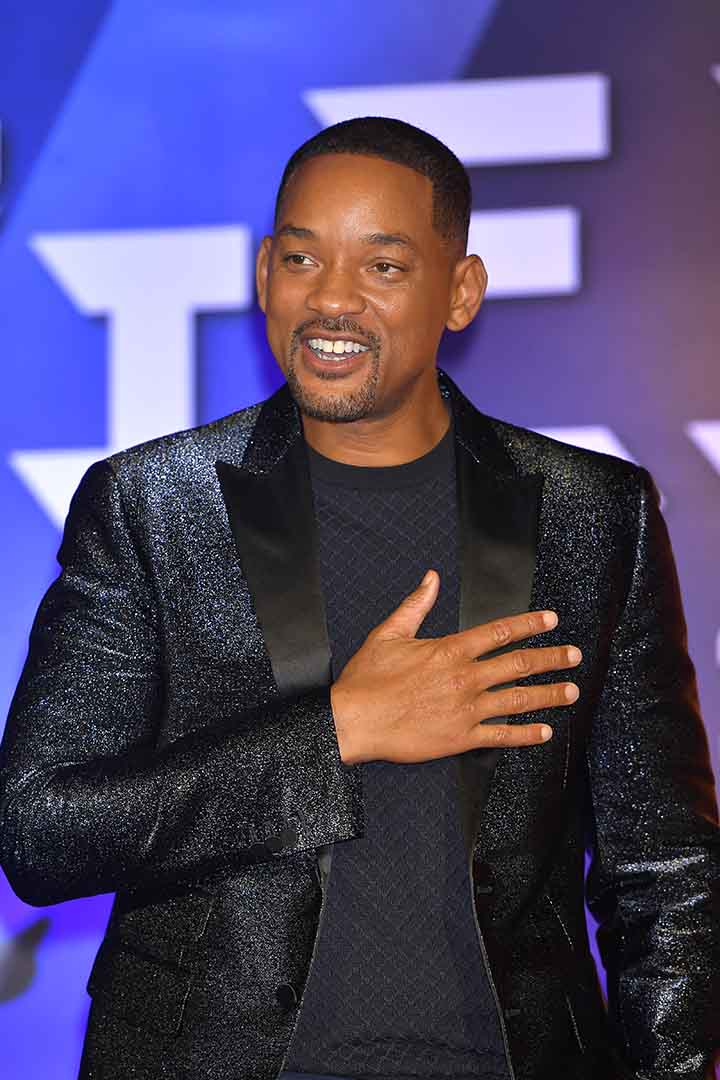 Will Smith attends Paramount Pictures' "Gemini Man" Japan premiere at Toho Cinemas Roppongi on October 17, 2019. | Photo: Getty Images
WILLOW ROCKS HER BALD HEAD
In the artistic snapshot, Willow,19, laid on an artificial grassy plain with the camera focused on her flawless facial features. She rocked a colorful t-shirt while her minimal jewelry included a nose ring, a pair of tiny studs, and a pearl necklace.
Many fans approved of Willow's bald style as they made no hesitation in showering her with lovely words. One fan stated, "I love this." Another gushed, "You're so stunning." A third admirer added, "You look beautiful." More fans joined in the comments to show their love.

A fan commenting on Willow Smith's picture showing her bald head. | Photo: Instagram/willowsmith
WILL SMITH IN FATHERHOOD
Many parents would agree that they have different experiences with each of their children and "Fresh Prince of Bel-Air" star, Will Smith confirmed this once while talking about his experience as Willow's dad.
The source made it known that the couple was very private with most marital issues.
During a Father's Day special on "Red Table Talk," Will opened up about how his inherent beliefs ebbed after watching his 19-year-old daughter mature. He said about Willow, "I started to see that there was a higher value in talking to her about how she feels about the situation versus how to fix the situation…"
HANDLING HIS DAUGHTER'S FAME
Willow gained public attention at a tender age and by the time she was nine years old, her hit track, "Whip My Hair" was mainstream music. Before long, she was introduced to overwhelming fame and stress from going on tours and this took a toll on her.
Will made it known that his daughter had begged him to allow her to quit the tours but he felt she should complete what she started, in his overt parenting style. The turning point came after Willow shaved off her hair as a form of protest.
THE SMITHS PROTECTED THEIR KIDS
Hollywood power couple Will and Jada Pinkett Smith have been together for two decades and counting but in all those years, the two endured rocky moments in their marriage.
However, a source revealed that while Jada and her spouse dealt with scandals and controversies, they made sure to keep their kids away from it all.
The source made it known that the couple was very private with most marital issues and there was an absence of chaos in their home.
Please fill in your e-mail so we can share with you our top stories!