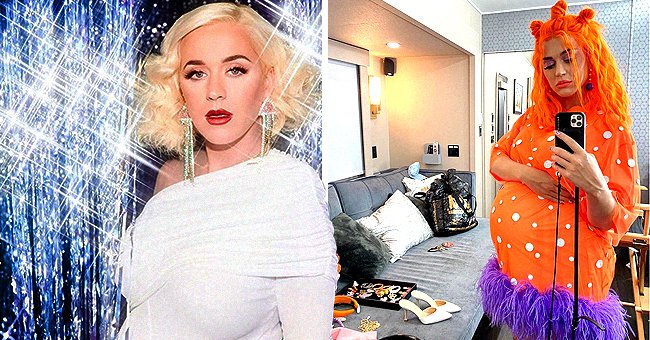 Instagram/katyperry
Katy Perry Announces Delay in Her Album Release — See How She's Making up to Her Fans for It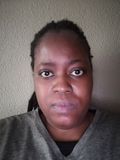 On Monday, Katy Perry confessed to her fans that there was a delay in the release of her upcoming album. Instead, the singer offered a trade-off to her fans while they waited for the official release.
Sharing some funny photos of her getting hit with pie on the face, Perry, 35, revealed that the release of her album was delayed. In four frames, the musician was seen standing still wearing a colorful clown suit with a big red tie.
She had her hands on her hips as the pie struck her face. The star appeared licking the pie in the last frame of her Instagram post.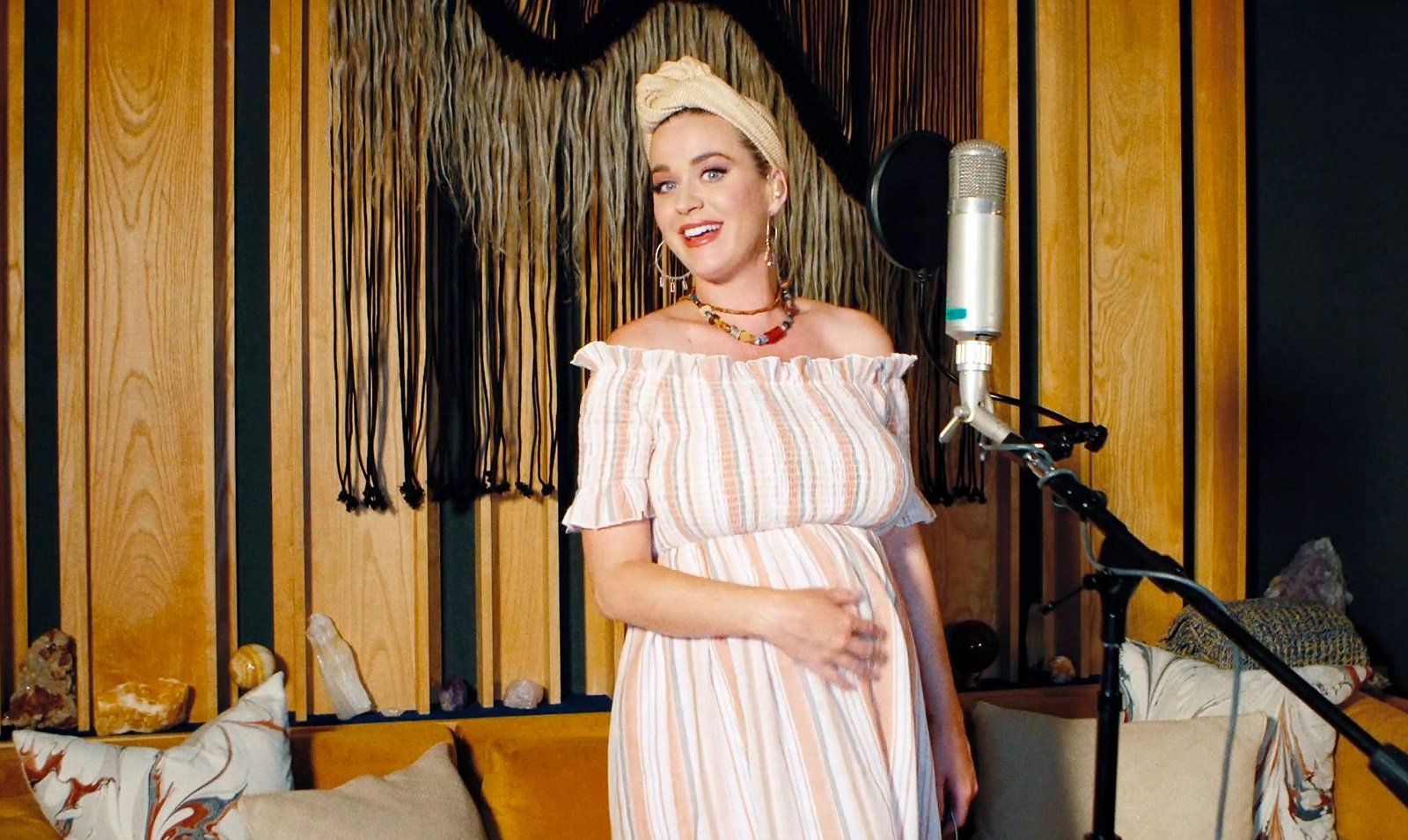 Katy Perry performs during the SHEIN Together Virtual Festival on May 09, 2020 | Photo: Getty Images
NEW ALBUM RELEASE DATE
In the caption, she explained that she was throwing "bad news" at her fans like "pie in the face." She continued revealing that she'd suffered some "unavoidable production delays" in releasing her new album, Smile.
The new release date was set for August 28, 2020. In the meantime, Perry had every intention of making it up to her fans for the delay.
HOSTING SMILE SUNDAYS
She shared how she would be hosting "#SmileSundays!" from August 2, 2020, and every Sunday after until either the album got released or until "#Babycat" comes. As you know, the star is expecting her first child with actor Orlando Bloom.
The time for the Instagram Live event would be announced later but the musician shared that she would do these Sunday sessions for 30 minutes. Fans could look forward to discussions about the album, new merchandise, snippets of some tracks, and the possibility of a joint Live participation.
ANNOUNCING HER PREGNANCY
She then thanked her "clowns-n-cats" for their flexibility and hoped their patience would be worthwhile. Perry's pregnancy was announced through the music video for her song, "Never Worn White."
CONFIRMING SHE'S PREGNANT
During the March 6, 2020, release; fans got to see for the first time that she was heavily pregnant. She then went ahead and confirmed the news.
NO DUE DATE YET
Without giving an exact date or month, the "American Idol" judge has shared that her daughter could be coming in the next few months, maybe even weeks. Last week's "Tomorrowland Around the World" virtual concert might have been her last performance before she gives birth.
PERRY'S LAST PERFORMANCE BEFORE BIRTH
When questioned about it Perry said: "I think it's possible, yeah." She's clearly not going to give anything away until she's ready.
Please fill in your e-mail so we can share with you our top stories!