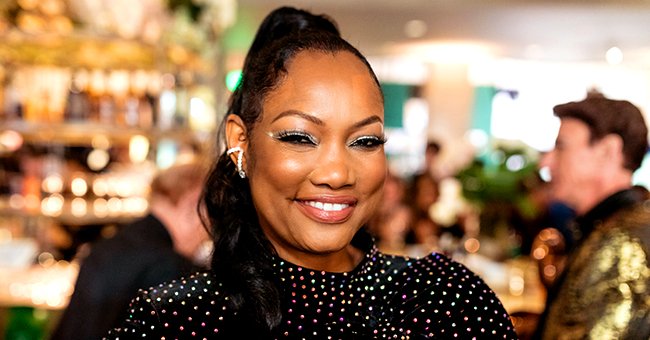 Getty Images
Check Out Garcell Beauvais' Grandson Oliver Jr's Adorable Smile during Their Facetime Video Call

Garcelle Beauvais is thankful for Facetime as it allowed her to see her adorable grandson smiling even while separated from him. Check it out now.
All over the world, families have been separated due to the coronavirus pandemic. They have had to get used to alternative ways to stay in contact with their loved ones, something that Garcell Beauvais is thankful for.
The "Real Housewives of Beverly Hills" star recently shared an adorable photo of her grandson, Oliver Junior smiling as she thanked God for Facetime, which allowed her to spend some virtual time with him.
The proud grandmother cannot get enough of her adorable grandson whose parents are her son, Oliver Saunders Sr. and his wife, Sam Saunders.
While she may not physically be with him, Beauvais has been sharing photos of the almost-6-month old, including one of Oliver and his father, with the caption:
"Look who's going swimming. The important things in life."
Another photo shared by the reality star showed her grandson wearing an adorable onesie with the words "Little Brother" on them.
In addition to their son, Saunders is also a stepfather to Theo, his wife's son from a previous relationship. Their mother shared a video of her two sons interacting, writing that Oliver was loved by his big brother.
It was important to her that her children had their father in their life.
Earlier this month, Beauvais opened up about her relationship with her father who was absent from her life, revealing that it influenced her parenting skills.
She added that it was important to her that her children had their father in their life, something that she has also imparted onto her son. She said:
"I think that's why it's so important that my kids have their dads in the lives, first with my older son Oliver and my twins. I mean there was no equation where they weren't going to have their dad in their life."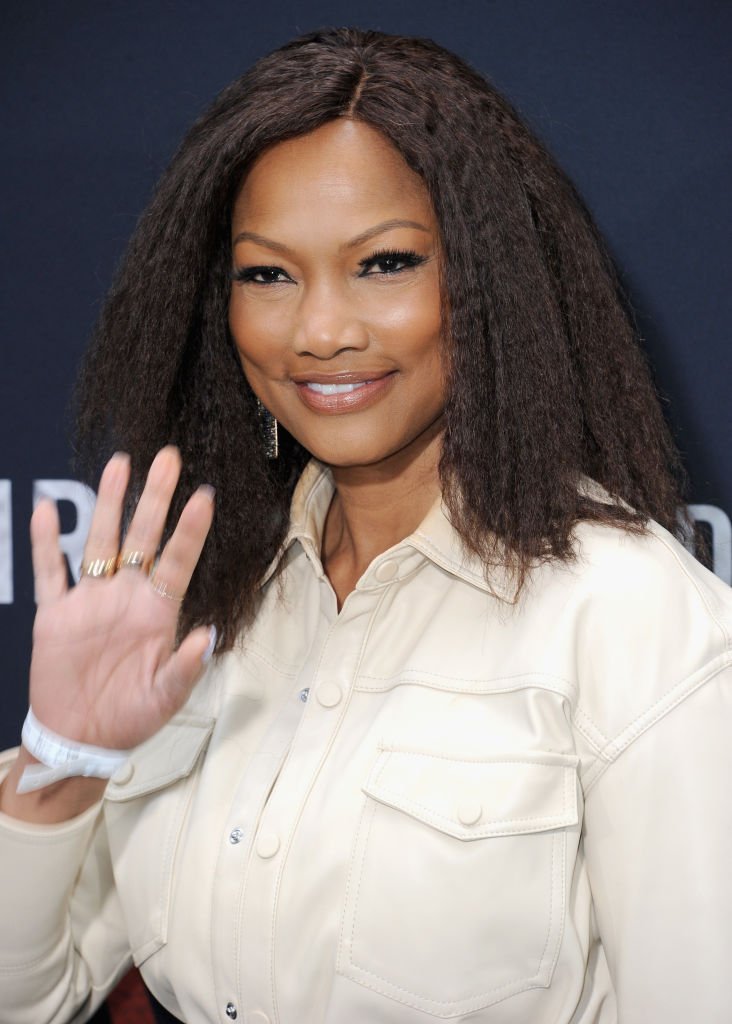 Garcelle Beauvais arrives for the Premiere Of Warner Bros Pictures' "The Way Back" at Regal LA Live on March 1, 2020 in Los Angeles, California | Photo: Getty Images
In addition to Saunders, the star also has two other sons, twins Jax and Jaid, 12, from her second marriage to Mike Nilon.
Beauvais added that she had also talked to all of her children about how to interact with police, revealing that Jax had been with her when she was pulled over for making an illegal right turn.
The actor and model who will be appearing in "Coming 2 America" alongside Eddie Murphy, also opened up about pay inequality in the industry.
She said that after 20 years of working in Hollywood, she had finally gained the confidence to ask for pay that was equal to that of her White counterparts.
Please fill in your e-mail so we can share with you our top stories!