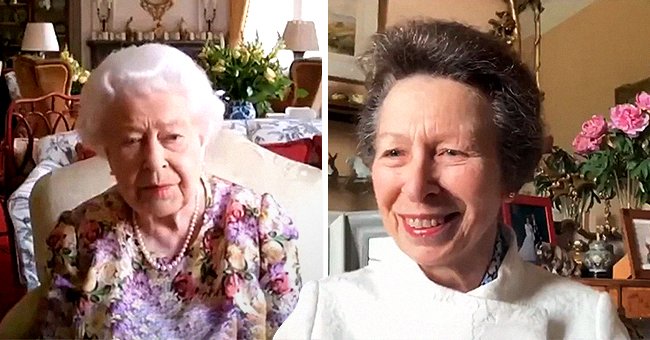 Getty Images
Take a Look at Princess Anne Trying to Assist Her Mom Queen Elizabeth in Using a Video Chat
Queen Elizabeth's daughter, Princess Anne, teaches her mom how to understand Zoom during a video chat in an absolutely hilarious clip excerpted from her recent documentary, "Anne: The Princess Royal at 70."
With the pandemic casting its shadow over the world and restricting physical interactions worldwide, many people have been forced to resign to virtual communications only, including the Queen.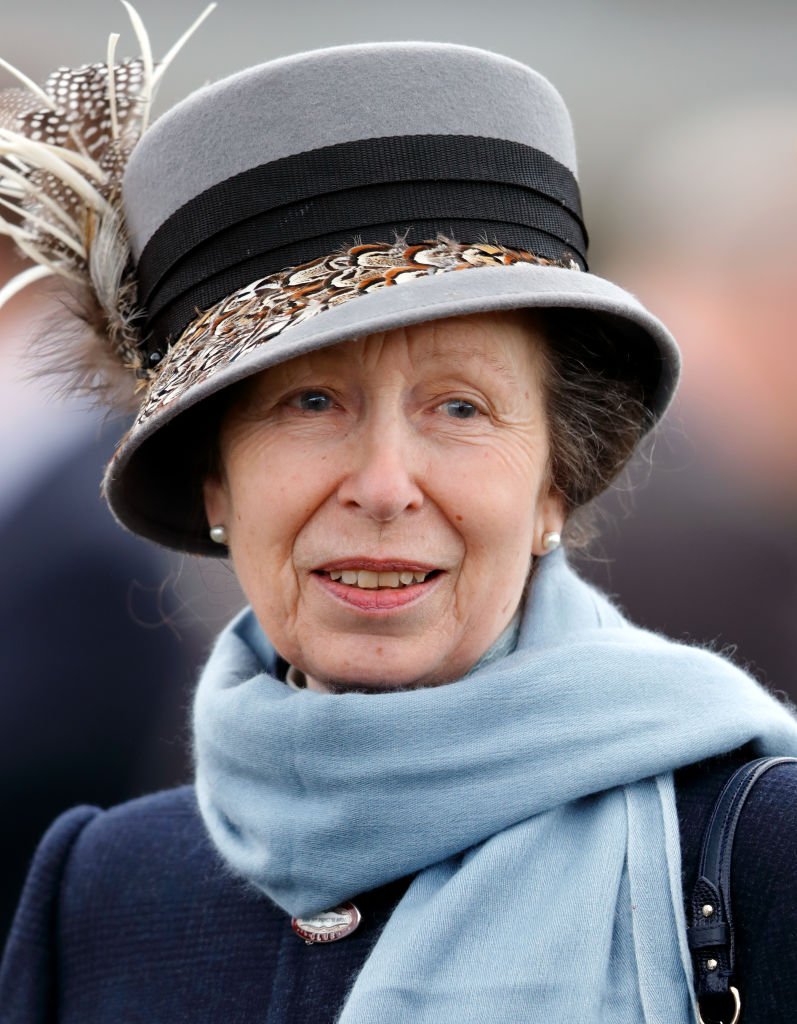 Princess Anne attends the Cheltenham Festival at Cheltenham Racecourse on March 13, 2018. | Photo: Getty Images.
However charming and brilliant the 94-year-old Monarch is, some things are not quite in her grasp just yet. For example, technology and the wonders of navigating a Zoom call.
English journalist Chris Ship shared a clip on Twitter in which the Queen's daughter, Princess Anne, was assisting her mom in using the video chat platform from her own computer. Ship tweeted:
"NEW: A first look behind the scenes of those royal video calls ? Watch how Princess Anne tried to teach her elderly mother about @zoom_us."
The elderly mom in question was, of course, the Queen. The clip started with a view of Princess Anne's computer screen, showing five other participants in the video call.
After saying hello to the beaming Monarch, who is currently isolating at Windsor, the Royal Princess asked her mom if she could see all six of them on her screen.
Princess Anne's documentary was a splendid way for her to celebrate her 70th birthday.
The Queen responded, saying she could only see four of them. Anne then proceeded to assist her mom from afar, telling her that she should have six people on her screen. The Princess then joked that Queen Elizabeth did not need to see her since she already knew what she looked like.
The sweet heartwarming clip was an excerpt from the recent ITV special, "Anne: The Princess Royal at 70." To honor the princess's documentary, the official Instagram page of the Royal family released a rare new photo of her in her home.
Princess Anne resides in the Gatcombe Park estate in Gloucestershire. The picture shared by the official Royal account showed her dressed casually in a white shirt, tenderly caressing a large chestnut horse. The photo's caption read:
"Thank you to everyone who tuned in to 'The Princess Royal at 70' on ITV last night. (...) The Princess Royal has guest edited the July 29 issue of @countrylifemagazine ."
Princess Anne's documentary was a splendid way for her to celebrate her 70th birthday, which would be on August 15. According to HELLO!, she lives in her Gatcombe Park home with her husband, Sir Timothy Lawrence, while her daughter, Zara, lived somewhere in the same sate with her husband.
Her son, Peter, and his wife Autumn, with whom he split this year, also resided together in the estate before their separation. Since then, both former spouses have been thrust into the spotlight.
A Royal insider reportedly revealed that Princess Anne was very understanding and supporting, knowing that the media tended to put a lot of pressure on new and young Royals.
Princess Anne is an all-round sweetheart and a darling friend and daughter to have, as Queen Elizabeth herself would testify after their rather amusing Zoom call.
Please fill in your e-mail so we can share with you our top stories!