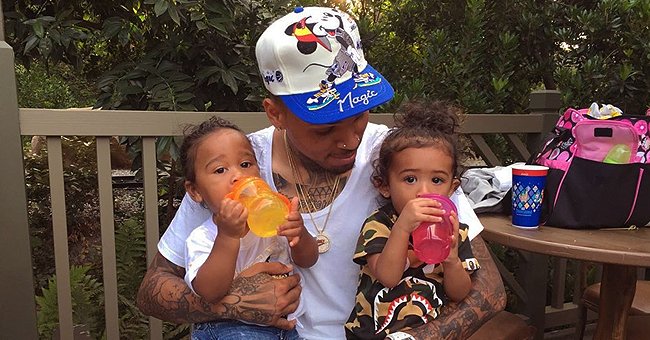 Instagram/omarion
Check Out This Throwback Photo of Chris Brown Carrying Daughter Royalty and Omarion's Son Megaa

In Omarion's recent social media post, the "Go Crazy" singer shows his most sensitive side by appearing as a devoted father and honorary uncle to his friend's son.
35-year-old singer and actor Omarion is a very close friend of fellow singer and rapper Chris Brown, 31, and he recently posted a throwback image of Brown holding his own daughter Royalty and Omarion's son Megaa in social media.
In the image shared on Omarion's Instagram feed on July 30, Brown is seen in a deck surrounded by forest as he holds both Royalty and Megaa who are sitting on his lap while drinking water from their baby cups.
FIRST HAIRCUT
Even though Megaa is already 5 years old, it was only around a month ago that he was given his first haircut as his amused father Omarion also shared on Instagram at the time.
While Megaa had so far let his beautiful locks grow freely with his hair reaching past his shoulders before the big chop, he seems to have been more than satisfied with his change of look, considering his first reaction to it in the mirror.
In a video shared by Omarion on his feed, Megaa is seen running to a big mirror to take a look at himself with his recent haircut and he reacted by saying, "It looks good. It looks awesome," showing a big smile to the camera.
THE YOUNGEST OF THE PARTY
Not long before their surprising split, Omarion and his former girlfriend, "Love & Hip-Hop" star Apryl Jones, welcomed their second child together, daughter A'mei, in May 2016, as her proud father announced via Snapchat at the time.
Like her older brother Megaa, whose birth was documented for the reality TV show "Love & Hip-Hop Hollywood," A'mei was welcomed via home birth.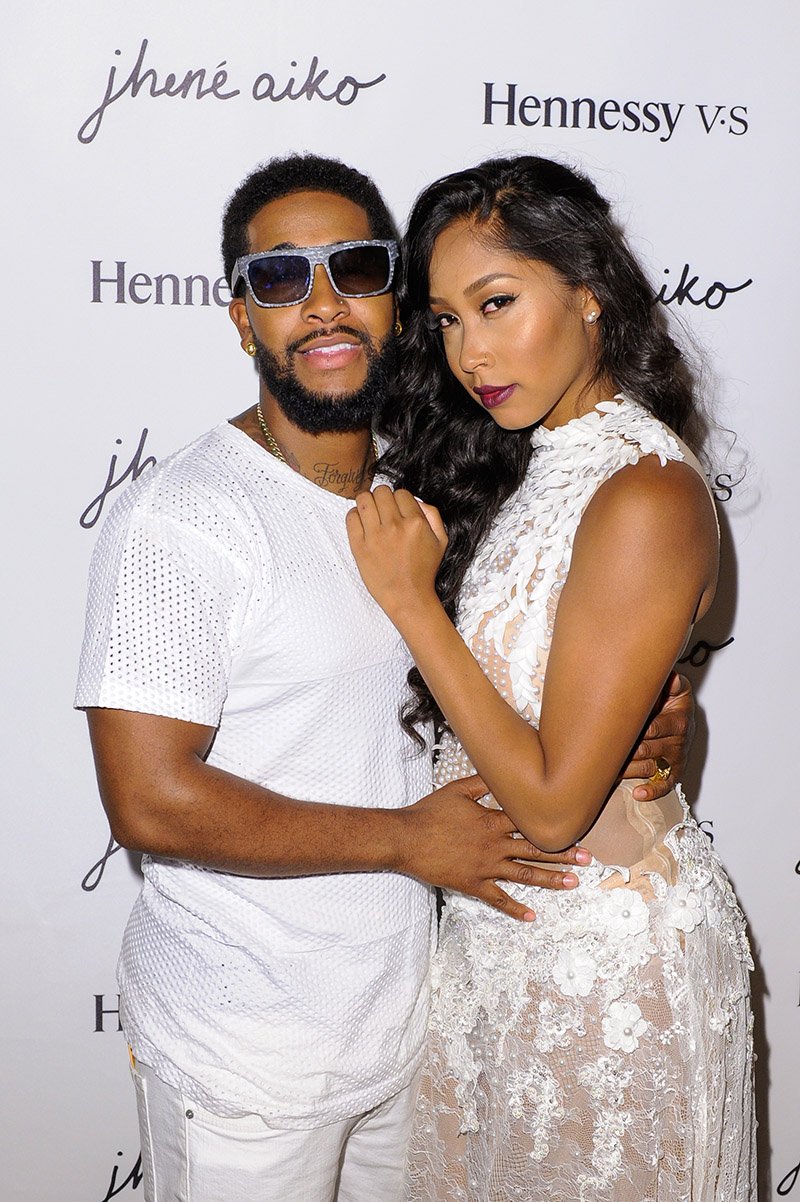 Omarion and Apryl Jones attend the Jhene Aiko Souled Out event on September 9, 2014 in West Hollywood, California. I Image: Getty Images.
On March 27, 2016, Jones took to her Instagram feed to reveal the name of her daughter, sharing a close-up picture of the then-newborn's little wrist with a golden bracelet reading, "A'mei."
Jones used the post's caption to let her fans and followers know how to pronounce her daughter's name, writing the name of her baby phonetically (Ah-may) to avoid confusion.
Please fill in your e-mail so we can share with you our top stories!