TMZ: Travell Mazion Crash Report Released –– Important Details of His Fatal Crash
Travell Mazion, the undefeated boxing star who was beginning to make a name for himself in the industry, sadly lost his life last month. Now, reports are finally surfacing about what transpired. 
Yesterday, TMZ reported that Travell Mazion's reckless driving resulted in his death. As the news source explained, he had tried to make a quick turn around a curve. Sadly, he crossed over a centerline and hit oncoming traffic.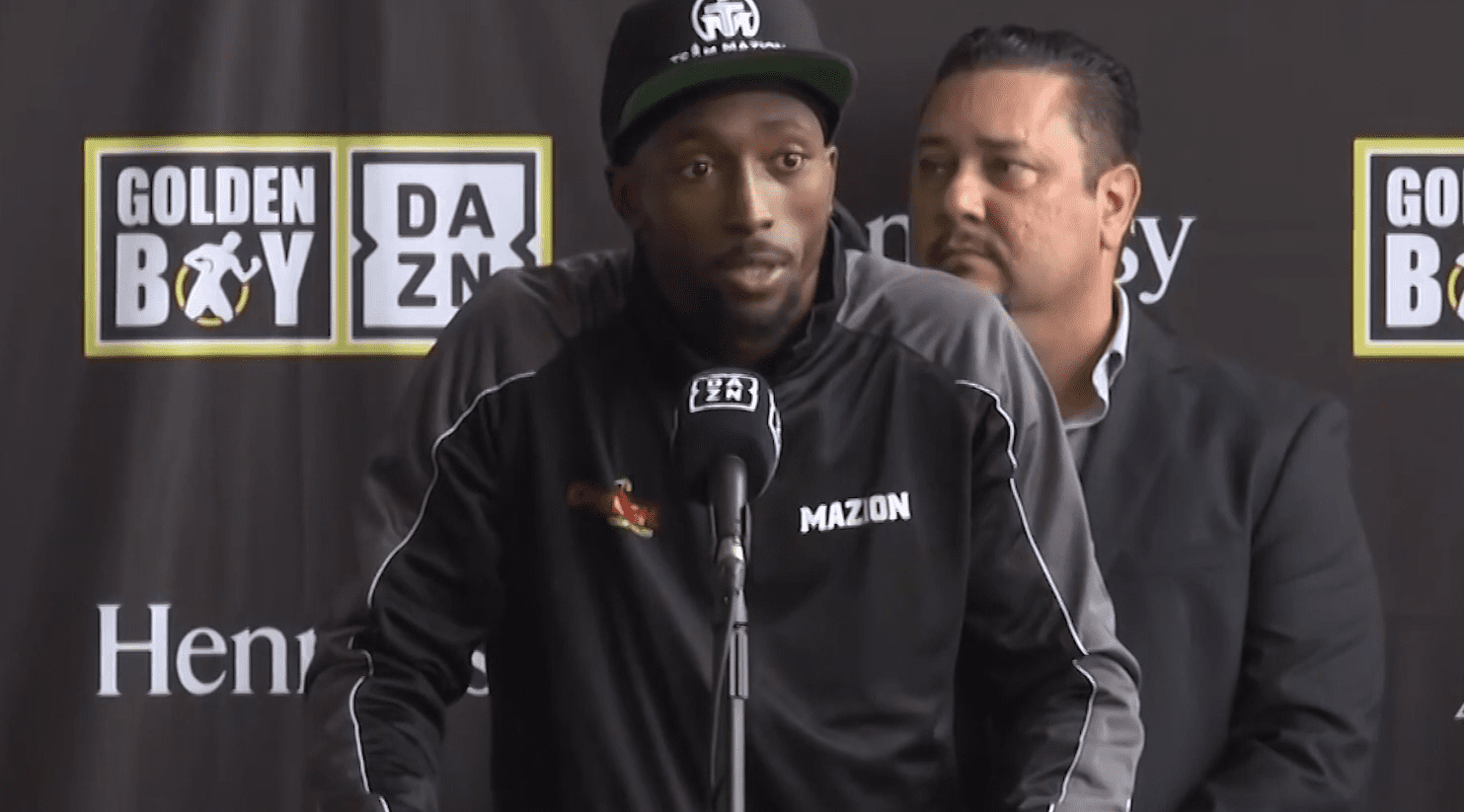 Mazion's death is still shocking even though it has been common knowledge for weeks now. The boxer had wowed many with his skills in the ring. Despite being just 24, he showed great promise. 
Sadly, all that promise was cut short when he lost his life. Reports confirmed last month that he had been driving his Cadillac outside Austin, Texas. 
TMZ claimed that medical professionals pronounced Mazion dead just a few minutes after they arrived at the crash scene.
The World Boxing Council family mourns the death of fighter Travell Mazion.

Rest in peace.https://t.co/ldBAyEBb0l pic.twitter.com/46XwuM6PNt

— World Boxing Council (@WBCBoxing) July 16, 2020
At the time of his death, Mazion's promotional company, Golden Boy Entertainment released a statement claiming that he was smart and charismatic. The company added that he was truly a star and they were sad he is dead. 
Oscar de la Hoya, a boxing legend and head of Golden Boy also called Mazion a "nice young man with all the talent in the world."
While many criticized his style of fighting, he had a 17-0 record, with 13 knockouts.
Travell Mazion Crash Report, Boxer Crossed Centerline While Speeding https://t.co/x6X7LHqS52

— TMZ (@TMZ) August 2, 2020
As stated earlier, Mazion had developed quite a name for himself in the boxing ring. In an industry still dominated by heavyweights, that is definitely no small feat. 
Mazion had an exciting and flash boxing style in the ring. While many criticized his style of fighting, he had a 17-0 record, with 13 knockouts.
Rising Prospect Travell Mazion, 24, Killed After Multi-Victim Car Crash https://t.co/cuBG1UkjR4 pic.twitter.com/cGl2rfGakC

— BoxingScene.com (@boxingscene) July 16, 2020
2020 was, by many accounts, a pretty significant year for Mazion. Before his death, his previous fight was against Fernando Castaneda at San Antonio on January 11. Mazion won the fight in the first round. With so much potential, it's quite sad to see such a career come to a halt.
Officers have now confirmed the cause as excessive speeding. They claimed that he sped into the centerline, clipped a car, and hit another car head-on.
Boxer Travell Mazion dead aged 24 after horror multi-death car crash on motorway https://t.co/ulAYxBmmch

— Irish Sun Sport (@IrishSunSport) July 17, 2020
While the officers didn't state how fast Mazion was driving, they confirmed that he was wearing a seatbelt. They also didn't test him for the use of drugs or alcohol overdose at the crime scene.
However, they most likely did while at the hospital. Apart from Mazion, the crash also killed the driver of one of the vehicles he hit.