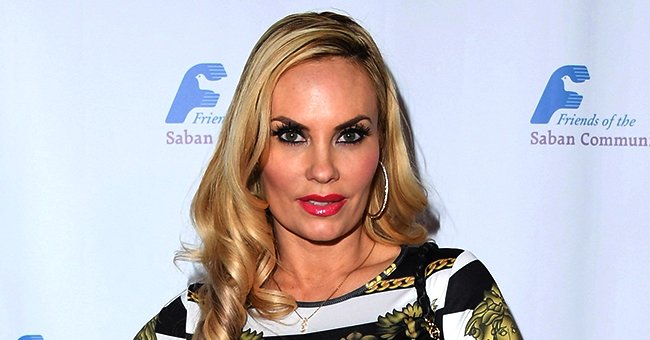 Getty Images
Coco Austin Gives Fans an Update on Her Dad Steve's Condition after His Hospitalization for COVID-19

Coco Austin had great news on social media regarding her dad, Steve Austin's health progress following his recovery from COVID-19.
Coco Austin informed fans in her latest update about her dad's COVID-19 aftermath. Coco, a swimsuit star, revealed that Steve Austin got lucky!
On Instagram, she shared a few photos showing Steve's reunion with his family members while going on to chronicle his recovery journey.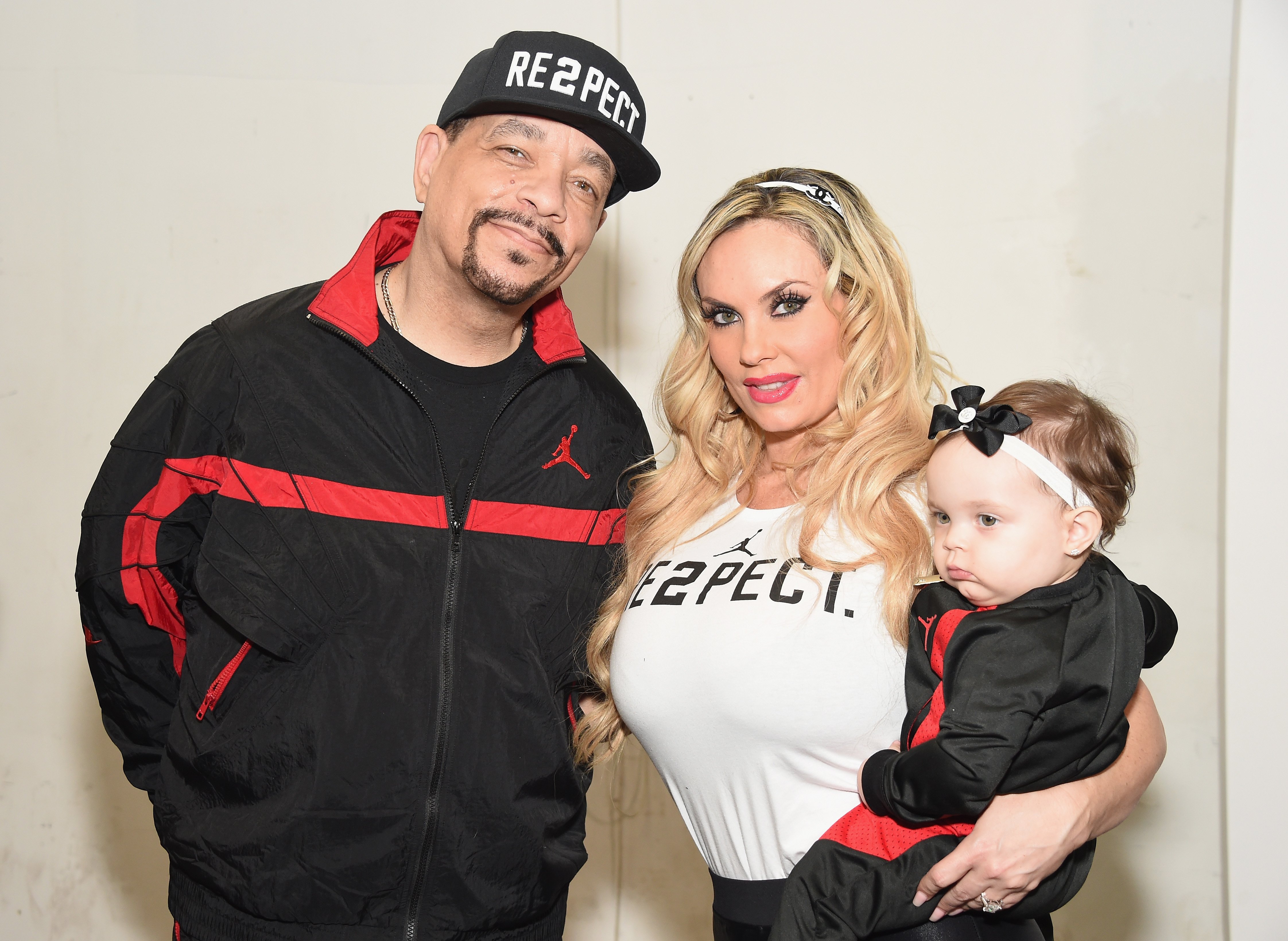 Ice-T, Coco Austin and Chanel Nicole Marrow at the Rookie USA fashion show during New York Fashion Week on February 15, 2017. | Photo: Getty Images
STEVE AUSTIN IS COVID FREE
Although Coco is excited and grateful that her aging father, Steve beat COVID-19, the curvaceous model expressed mixed feelings concerning the aftermath of his illness.
In her post, she shared two photos showing Steve taking selfies with his loved ones while an oxygen pipe was harnessed around his nostrils. Coco emotionally wrote,
"...He is COVID free but is still dealing with damaged lungs that [COVID] leaves behind. He is bound to an oxygen machine until who knows when, but he is very lucky."
Coco continued as she relayed the harrowing moments that Steve spent at the hospital with other COVID-19 patients. She shared that her dad referred to his time at the hospital as being in jail.
Steve endured listening to the painful moans of other patients as his star daughter wrote that he lost 30 pounds as well.
ICE-T'S UPDATES ABOUT STEVE
"Law & Order" actor Ice-T sat in a virtual interview with Jimmy Falon where he talked about his father-in-law's health status. Ice-T stated that Steve was confined to his hospital bed for a month. He added that the aftermath was permanent damage to Steve's lungs.
[Coco] shared that the patriarch believed the novel coronavirus was a conspiracy.
Coco updated fans on her dad's treatments while he was still at the hospital as she referred to his recovery process as "baby steps." She wrote on Instagram, "He was given plasma treatments and Tociuzumba (a promising new COVID drug)..."
COCO KEEPS IT REAL
The swimsuit model kept it real in one of her Instagram posts as she mentioned the events leading up to Steve's COVID-19 diagnosis.
Coco, a mom-of-one, revealed that her dad was diagnosed on Father's Day after which he was taken to the hospital. The 41-year-old was candid as she made it known that her dad was not keen on safety rules.
She shared that the patriarch believed the novel coronavirus was a conspiracy and he went about his business without properly using a nose mask.
In light of this, Coco added that she strictly adhered to the safety measures at home and in the public while teaching her daughter, Chanel, the necessary safety steps.
Please fill in your e-mail so we can share with you our top stories!