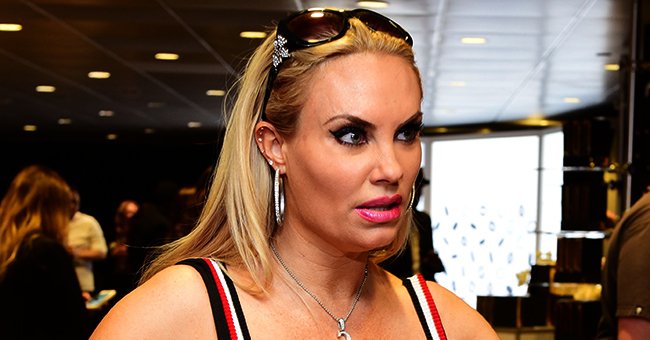 Getty Images
Coco Austin Gives an Update on Her Father Steve's Health Amid Battle with COVID-19 – Facts about His Case
Coco Austin bared it all in a revealing social media post as she shared details of her father, Steve Austin's health, following his COVID-19 diagnosis.
Reality star Coco Austin did not hold back on any detail in a new emotional post on Instagram where she updated fans on her dad's health.
Coco, a swimsuit model, shared two photos and a short clip of her dad, Steve Austin, and attached them to a lengthy caption.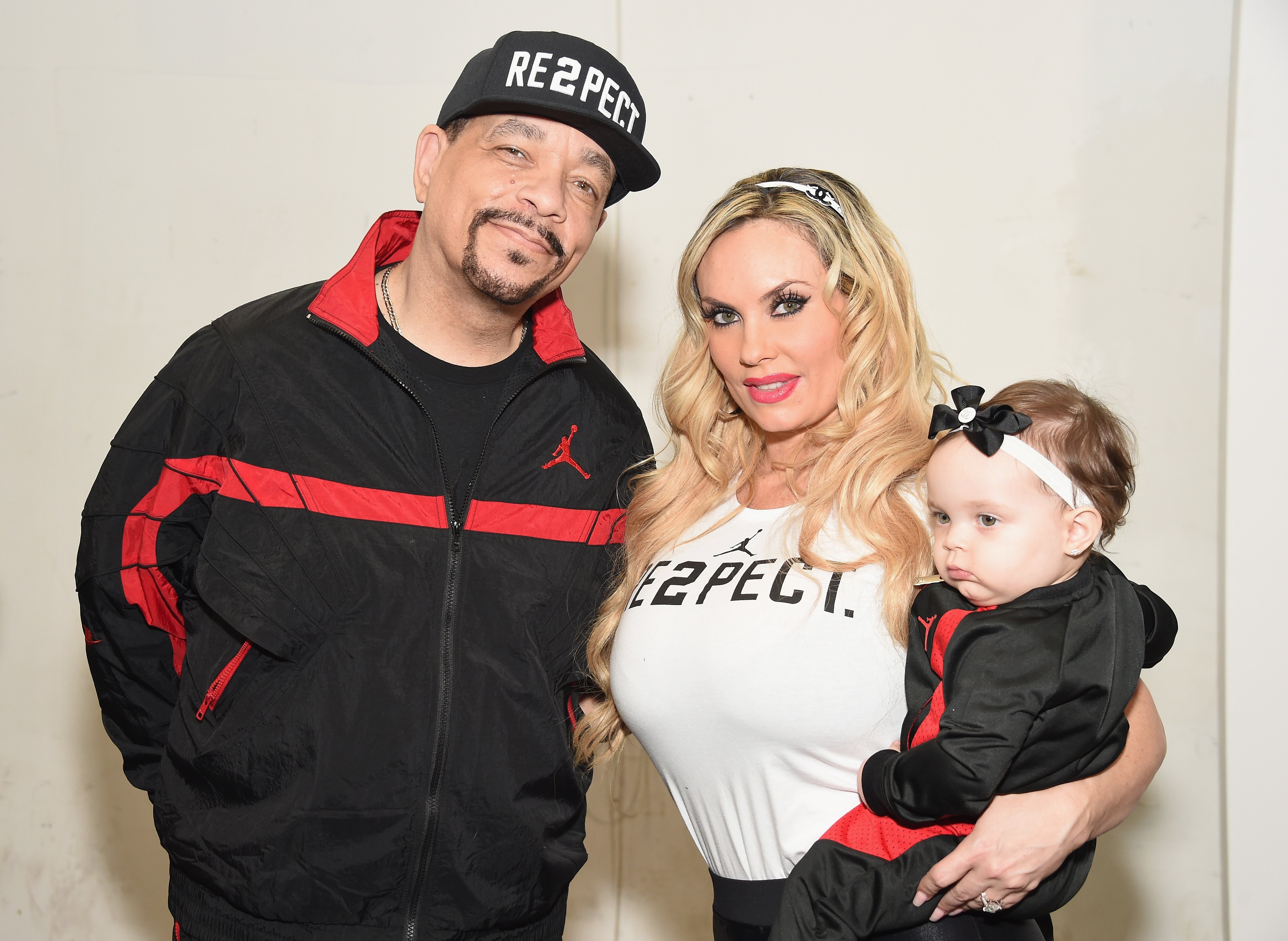 Ice-T, Coco Austin and Chanel Nicole Marrow at the Rookie USA fashion show during New York Fashion Week on February 15, 2017. | Photo: Getty Images
The first snapshot was an up-close image of Steve seemingly in an improved state of health. The second slide was a contrast to the first as it showed Austin taking labored breaths.
The final slide was a photo of the patriarch with his oxygen mask in place. Coco captioned:
"...My dad got ill on Father's Day and was admitted to the ICU that week because he [was] having breathing problems…"
Coco continued as she let fans know that her dad had been at the hospital for almost a month. Referring to Steve as a "non-believer," Coco mentioned that he always debunked the reality of COVID-19.
Coco said that Steve did not take precautions, in contrast to her, who felt apprehensive about the global pandemic.
Coco added that her family was falling apart as two of her aunts were also diagnosed with COVID-19.
Before long, Steve, 63, who had no underlying health problems, started having difficulty with his breathing and later developed pneumonia in his lungs. His health deteriorated at a rapid rate but Steve stayed strong and is gradually recovering.
Coco concluded her post while showing appreciation for her fans' support, prayers, and well-wishes. Fans, in turn, assured her of their unwavering support while wishing Steve a quick recovery.
Before now, Coco, 41, gave an interview where she poured out her heart on the state of her family after her dad contracted the novel coronavirus.
She shared that the 63-year-old could not talk at a point, and she was not even allowed to visit him. Voicing her fears, Coco added that her family was falling apart as two of her aunts were also diagnosed with COVID-19.
Coco took to Twitter where she informed fans that her dad was suffering from COVID-19. Her spouse, Ice-T, shared the news on Twitter as well.
Coco wrote in her touching post: "My tough as an ox dad, the one that never goes to a doctor… the one that never gets sick… is in the ICU for #covid19."
Coco, a mom-of-one, concluded by sensitizing fans on the realness of COVID-19 while affirming the necessity for taking safety measures.
Please fill in your e-mail so we can share with you our top stories!