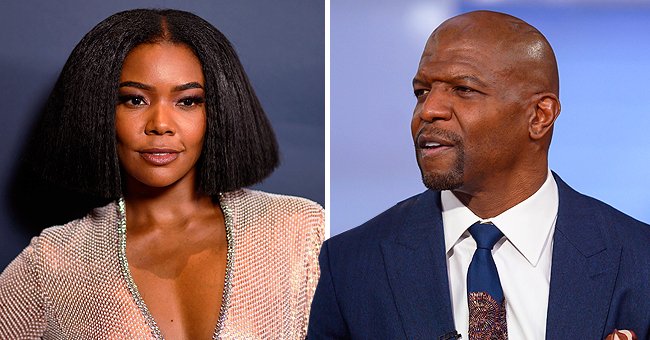 Getty Images
Terry Crews Writes 3rd Apology to Gabrielle Union Amid Her Ongoing Battle against NBC — See It Here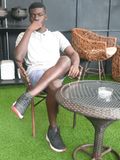 Famous American actor, Terry Crews recently took to social media with an apology dedicated to Gabrielle Union for not supporting her claims against NBC.
Terry Crews got an earful from Gabrielle Union for not supporting her claims amid the lawsuit she slammed NBC after getting fired from "America's Got Talent."
Earlier this week, Union made an appearance on a podcast hosted by Jemele Hill. She talked about how Crews, who is a former "America's Got Talent" host, refused to support her claims of facing discrimination on the show.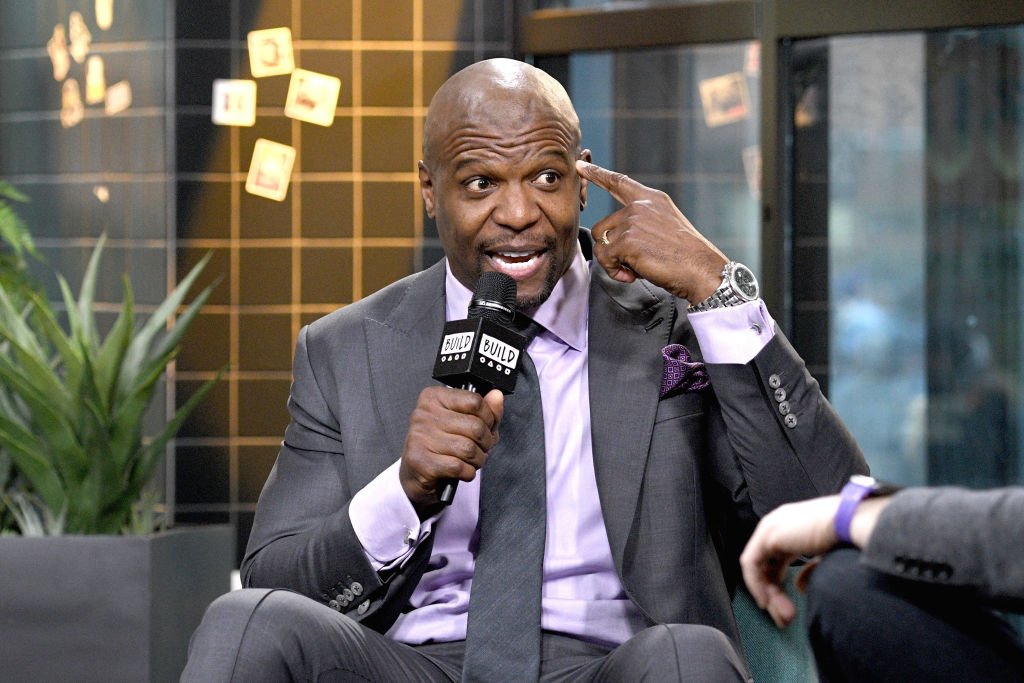 Terry Crews holds a microphone as he sits on a couch during an interview on the "Build" series on January 22, 2020. | Photo: Getty Images
The 47-year-old actress stated that she could not understand why he refused to support her claims. However, she mentioned that the famous bodybuilder's motivation might be coming from the checks he received from NBC.
On Saturday, Crews took to his Twitter page to offer what he called his "third public apology" for the lack of support. He wrote,
"This will be my 3rd public apology to Gabrielle Union. If a 4th is needed, I will continue to apologize ... I'm sorry, @itsgabrielleu #reconciliation."
Union got fired from NBC in June and in the days after, Crews seemed to quickly separate himself from Union amid her battle against NBC. Following her dismissal from the show, she filed a complaint against the network, AGT's founder, Simon Cowell, Fremantle, and Syco.
He urged Crews not to have such conversations on Twitter.
Sometime after Union got dismissed, Crews featured on the "3rd Hour of Today" and stated that Union's claims of racial discrimination and toxic culture on the show were things he never experienced.
He also made sure to praise the show for the diversity of its contestants. In her discussion with Hill, Union recalled that when Crews came forward with his assault story at the beginning of the #MeToo movement, she showed him support.
However, the talented actor did not return the favor and Union was hurt. In her conversation with Hill, she stated that his behavior towards her proves who he is in difficult times.
Union also added that what she was currently fighting for would benefit Crews in the long run and will make the NBC atmosphere a more unbiased place to work.
After she filed her complaint, NBC launched an investigation into her racism claims and afterward concluded that she was not subjected to discrimination.
Crews has continuously received kickbacks for his seemingly anti-Black stance since June after he tweeted his views concerning Black supremacy.
He stated that leaving White folks out of discussions concerning race could essentially become "Black supremacy." In July, he came under fire again after he took to Twitter to share his fear of the "Black Lives Matter" movement morphing into "Black lives better."
The tweet was met with resistance from celebrities as well as fans. Chemo Hodari Coker, the creator of "Luke Cage," expressed his concerns for Crews.
He urged Crews not to have such conversations on Twitter and to speak to him privately. He added that the Black Lives Matter movement was purely based on love and respect rather than supremacy.
It's uncertain how Gabrielle will react to Crews' public apology. However, if he maintains his anti-Black stance, he might have a hard time convincing her of the sincerity behind the apologies.
Please fill in your e-mail so we can share with you our top stories!