Remembering American Writer Alex Haley –– His Notable Work and Life Milestones
Alex Haley is most famous for his book, "Roots," which stirred up controversies about racism and slavery. Here's a look into the career of the man who is often associated with genealogy.
Alex Haley was a writer and he is most popular for the 1967 book, "Roots: The Saga of an American Family" which was later adapted into a miniseries a year after its release.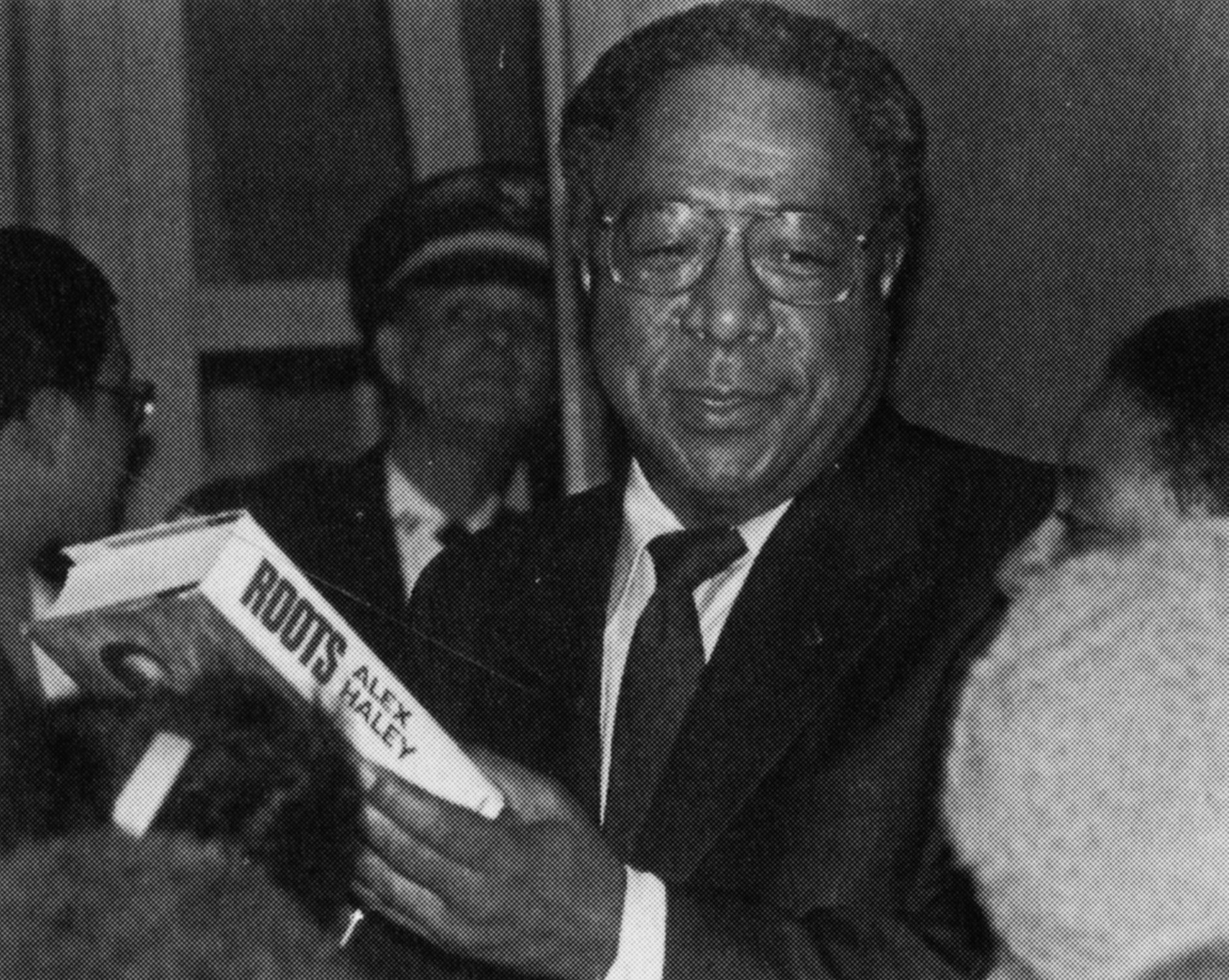 Born Alexander Murray Palmer Haley on August 11, 1921, he was the oldest of three sons born to Simon and Bertha Haley.
Haley's earliest exposure to literature began in his childhood when he listened to his maternal grandmother, Cynthia Palmer, who enjoyed telling her young grandson stories about the family's ancestry.
#OTD 1921, Alex Haley, author of Roots & Autobiography of Malcolm X, was born in Ithaca NY. @AlcornStateU #AMJoy #history #sschat #aah https://t.co/vO8N203zPV pic.twitter.com/XxDa26EvlN

— Jerry Mitchell (@JMitchellNews) August 11, 2019
Most specifically, Palmer told Haley about one of their ancestors named "Kin-tay" who was sold into slavery alongside some Africans in Maryland.
In 1931, Bertha passed away when Haley was only 10. At 15, he graduated from high school and proceeded to the Elizabeth City State Teachers College in North Carolina. He studied at the college for two years.
Just one year after the release of "Roots," the book bagged a Special Citation Pulitzer Prize.
HAPPY 97th BIRTHDAY ALEX HALEY! Did you know the 1977 Pulitzer Prize winning author of "Roots" graduated from Alcorn high school at the age of 15 and enrolled at Alcorn A&M? Haley was also a waterboy for the 1933 Braves Football Team | #WeAreAlcorn pic.twitter.com/6dI9i9tpfR

— Alcorn State (@AlcornStateU) August 11, 2018
By the time Haley was 17, he returned home to inform his father that he was withdrawing from college and this prompted Simon to believe that his son needed to learn discipline.
Simon then convinced Haley to enroll in the military and on May 24, 1939, he began his 20-year service with the United States Guard.
It was during his service in the Military that Haley taught himself the craft of writing stories and soon enough, he started writing short stories. It eventually took eight years for magazines to start accepting his stories.
#TBT: Alex Haley, author of Roots, was the #CoastGuard's first chief journalist! Learn more: http://t.co/XYhEbs7vcw pic.twitter.com/GjQTnD5wvt

— USCG Mid-Atlantic (@uscgmidatlantic) January 15, 2015
In 1950, Haley achieved two major milestones in his writing career. First, he was named the Chief Journalist, and second, he made the first commercial sale after selling one of his stories.
In the following year, people became more interested in Haley's articles and he became quite a famous writer for magazines. In 1956, the writer developed an interest in writing for the Black audience and this further increased his fame among people.
Alex Haley, author of Roots, born today 1921. Find his books here: http://t.co/UPZ7P3uHAQ pic.twitter.com/o6aMLCKxS0

— Waterstones (@Waterstones) August 11, 2013
By 1959, Haley retired at the age of 37 after completing his 20 years of service. At the time, he was already married with two teenage kids.
After the completion of his service, Haley and his family moved to New York where he pursued a career in full-time freelance writing. 
In the years that followed, he published several articles but the pay was not enough to sustain him and his family. In 1962, things changed for good after an interview he conducted with Miles Davis was published in Playboy Magazine.
Born on this day in 1921, "Roots" author Alex Haley. His words remain vital to classrooms every day. pic.twitter.com/97wTAyToxe

— Education Post 🎓 (@edu_post) August 11, 2019
The story was a huge success and Haley continued to write for the magazine. During this time, he interviewed several prominent figures including Martin Luther King Jr. and Malcolm X.
A few years after interviewing Malcolm X, Haley published a book, "The Autobiography of Malcolm X" which is considered an international bestseller.
In 1976, he released "Roots," a part-fictionalized story that was infused with historical tales as well. The book was a huge success and sold millions of copies.
Today is the birthday of Alex Haley, author of the 1976 book Roots: The Saga of an American Family. #blackhistory pic.twitter.com/UroTK1JuHT

— Blavity News (@Blavity) August 11, 2015
Just one year after the release of "Roots," the book bagged a Special Citation Pulitzer Prize and was also adapted into a miniseries by ABC. In the book, Haley told the story of his ancestors, and this inspired people's interest in genealogy and the history of slavery.
However, despite its success, the book was also trailed by controversies, one of which involved the conversation about whether the story was authentic or not. 
Remembering Alex Haley, author of "Roots" #BlackHistoryMonth https://t.co/DQBHnFFzYi pic.twitter.com/DPzqIUNkXY

— JSTOR (@JSTOR) February 1, 2018
In the later years of his career, Haley published many other books which were recorded successes in their own right. Altogether, he was an accomplished writer.
On February 10, 1992, the writer died of a heart attack at the age of 70. Twenty-eight years after his death, Haley is still remembered for his legacy in the literary world.