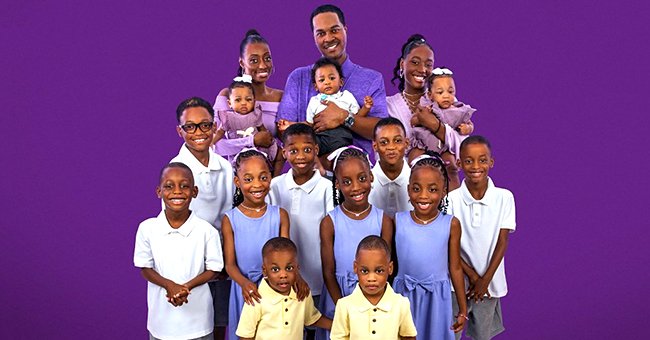 Twitter/MadameNoire
Karen & Deon of 'Doubling Down with the Derricos' Reveals How Much It Costs to Feed 14 Kids in a Month
Do you know how much it costs to feed 14 children in a month? Find out what Karen and Dean Derrico spend now.
For Karen and Dean Derricos, having a large family was always in their future, and now with 14 children, the couple definitely has their work cut out for them.
The large brood will soon be premiering on TLC and the reality series will show viewers what it takes to handle that many kids.
One issue that always comes up when it comes to big families is how much it costs to keep everyone fed, healthy, and happy.
In the teaser shared by TLC, Karen revealed what goes into getting everyone ready for breakfast and it does not seem easy. She said:
"Mornings here at the Derricos house, its like a ballet. It's chaotic, we have to constantly be on them, 'have a seat, eat your breakfast, let's get everything together,' it's definitely a job when they get down."
The mother of 11 also revealed that feeding everyone can cost between $2500 and $3,500 a month as the family often goes through 15 boxes of waffles and 20 rolls of toilet paper in a week!
In the trailer, the Derricos reveal that having multiple twins and triplets ran in Deon's family. However, they had the most multiples in their family.
She added that all of her pregnancies were naturally conceived.
In 2013, the couple already had one set of twin boys as well as their eldest daughter and their son. At the time, Karen was pregnant with what she thought was twins until she went in for an ultrasound.
During their appointment, Deon said that he saw four sacs rather than the two he was expecting before the doctor turned and gave them the news. His wife said:
"I needed someone to pick my jaw from the floor! In hindsight, I realize the doctor was acting so calm because he knew there wasn't a good chance we'd carry all of them to term so he didnt want to react."
However, the pregnancy was completely natural with no complications at all, although Karen did say that she suffered from morning sickness and growing pains.
The sneak peek also showed Karen revealing that she had suffered two miscarriages after the birth of her eldest daughter. She added that all of her pregnancies we naturally conceived.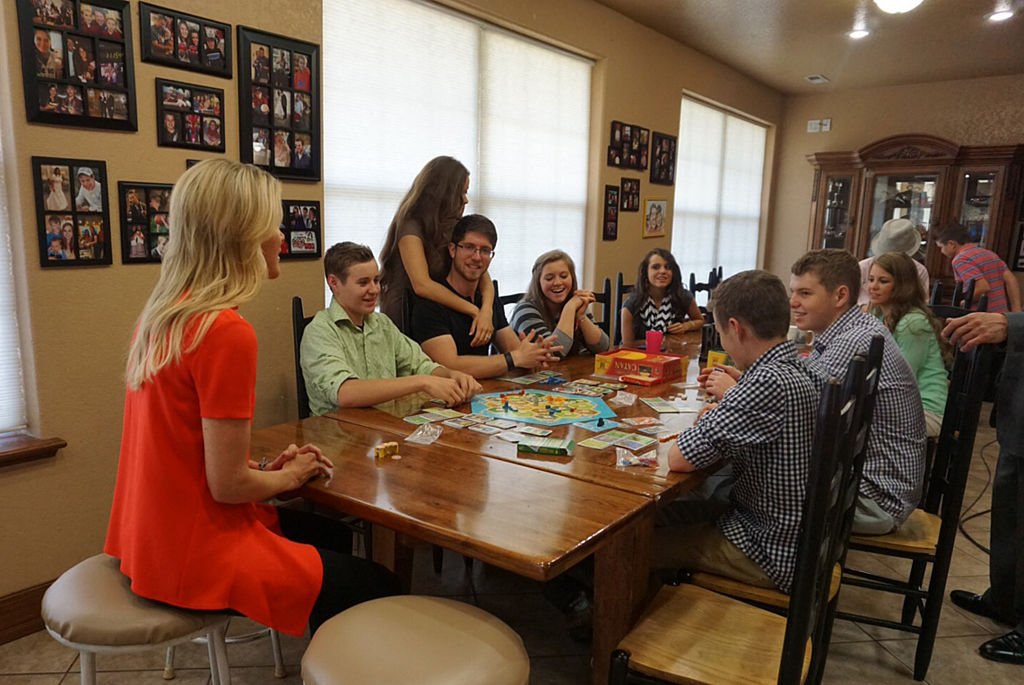 Megyn Kelly sits down with the Duggar children of the TLC program "19 Kids and Counting" | Photo: Getty Images
TLC is known for showing reality series with large families and was home to shows such as "Sweet Home Sextuplets," and "19 Kids and Counting."
From the reaction to the trailer, fans are eager to watch "Doubling Down with the Derricos," which promises an unfiltered look into the fascinating family.
Please fill in your e-mail so we can share with you our top stories!