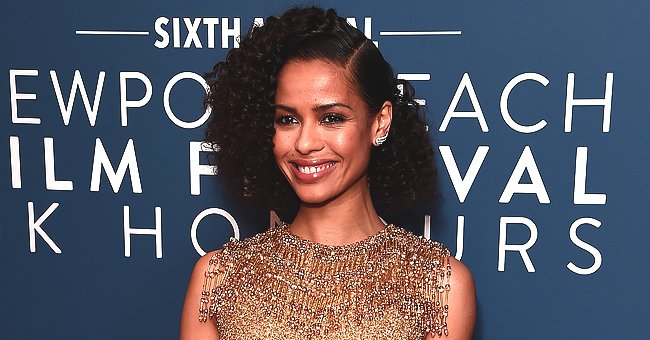 Getty Images
5 Interesting Facts about Gugu Mbatha-Raw Who Played Clea Hopkins on 'Touch'
English actress Gugu Mbatha-Raw at 37 years of age has already played a variety of roles in many movies and theatre productions and is also a Member of the British Empire (MBE).
Name any film or theatre role and it may just be that Gugu Mbatha-Raw has played it or can play it. She has starred in movies like the Hollywood blockbuster, "A Wrinkle in Time" as well as "Belle," an 18th-century English drama.
The actress has also been on Broadway and appeared in the classic Disney musical, "Beauty and the Beast." She played a role in the sci-fi film, "Cloverfield Paradox," and had a voice-over role in "The Dark Crystal: Age of Resistance."
SHE LOVES TO BE A CHAMELEON
In a chat with The Seattle Times, Gugu said she enjoyed the idea of being a chameleon and liked to feel like she was stretching herself.
The actress added that she loved taking movie roles that are opposite her previous roles because it kept her interest in such roles alive. She expressed hope that other people shared such feelings.
GUGU'S FAVORITE ROLE MODEL
The actress is of South African descent. Her father, a doctor from the African nation, grew up under apartheid. Hence, she has always been inspired by Nelson Mandela and all that he stood for.
Gugu revealed that she had known the media mogul for some time and first met her while promoting the 2018 film, "Belle."
The actress narrated an experience she had while she was in school. According to her, she usually passed by a bust of the African legend that had one of his quotes. Whenever she did, she would nod her head a little and say hi in spirit.
GUGU'S BEST HAIR TRICK AND PEP TALK
When it comes to her hair, one can say that Gugu always looks different in many of her movies as she has to wear different hairstyles. However, when she is on her own, Gugu loves to let her hair be by wearing a beanie.
As for pep talks, the actress believes that sometimes it pays for one to be their own coach. She knows the right words to say to herself whenever she is pushed to the limit because of a tight schedule and usually tells herself to carry on.
GUGU'S BEST WAY TO SPEND A SPRING DAY
Growing up in Oxfordshire which is usually rainy made the actress appreciate the sun much more, and living in Los Angeles means she gets to see much of it. So for her, the best way to spend a spring day is by hiking.
GUGU'S BEST ESCAPE
The actress loves to create her own spa whenever she travels as it provides a way for her to escape from the day's drama and relax. She usually lights scented candles, pours in bath salts, and turns on her favorite music to unwind in the bathtub. Soothing!
In a 2018 chat with The Guardian, Gugu spoke about her meeting with Oprah Winfrey, whom she starred with in "A Wrinkle in Time," along with other famous names like Mindy Kaling and Reese Witherspoon.
Gugu revealed that she had known the media mogul for some time and first met her while promoting the 2018 film, "Belle." Since then, they have stayed in touch with one another.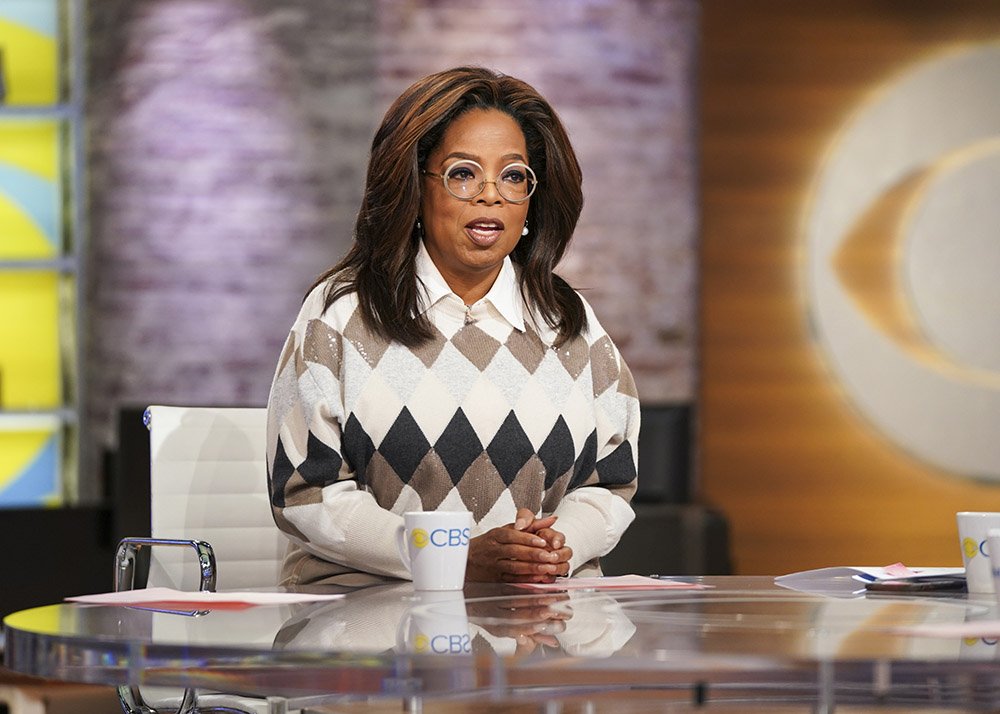 Oprah Winfrey discussing her book club selection, "Olive, Again" on "CBS This Morning" in 2019. I Photo: Getty Images
Gugu further described Oprah as an influential and wise person. She thinks the television personality would make a great president, adding that she gains inspiration from her.
In another chat with The Cut, Gugu said that she is and always has been herself and has never tried to be someone else, although she has had mentors. The actress further said that she enjoys her job and wants to forge her own path in Hollywood.
Please fill in your e-mail so we can share with you our top stories!