Kate Winslet and Leonardo DiCaprio's Friendship Stood the Test of Time — inside Their Bond
Since their first encounter on the set of the epic romance set, "Titanic," Kate Winslet and Leonardo DiCaprio's friendship have stood the test of time.
Hollywood icons, Kate Winslet and Leonardo DiCaprio have formed a bond that strengthens with each passing day. Although the duo never took their relationship to a romantic level, they have managed to build a friendship that could withstand the direst circumstances.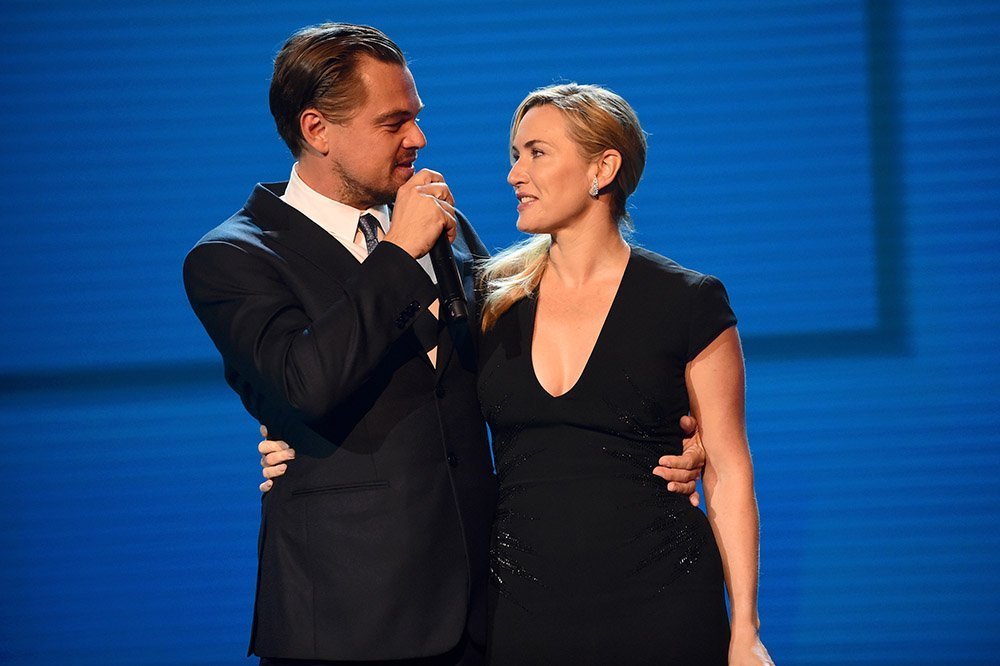 Over the years, Winslet and DiCaprio's lives have stirred in different directions, with the actor making waves in the movie industry, while Winslet added mother-of-three to her numerous titles. Despite their seemingly different paths, their unbreakable friendship has remained constant in the last twenty-three years.
THEIR FIRST MEETING
Leonardo DiCaprio and Kate Winslet first met after landing roles in the 1997 tragic romance, "Titanic," as Jack and Rose's love pair. Winslet once recalled how she first ran into the actor at Cannes film festival, doing magic tricks alongside actor, Davis Blaine. 
Soon after meeting him, she became glad to learn he auditioned for a part in "Titanic," and so did she, which only meant they could get to work together. 
Kate Winslet and @LeoDiCaprio in #Titanic (1997) and #RevolutionaryRoad (2008) ❤️ #MomAndDad #FBF pic.twitter.com/hmYKqjl1EW

— IMDb (@IMDb) August 23, 2019
Their onscreen portrayal of the ill-fated young lovers was undeniably one of the greatest love stories ever told, joining the ranks of Shakespeare's "Romeo And Juliet."
STARRING IN THE EPIC ROMANCE, "TITANIC"
The duo, who were in their early twenties at the time of starring in "Titanic," played their roles flawlessly; one would mistake their onscreen chemistry for the start of a real-life love affair.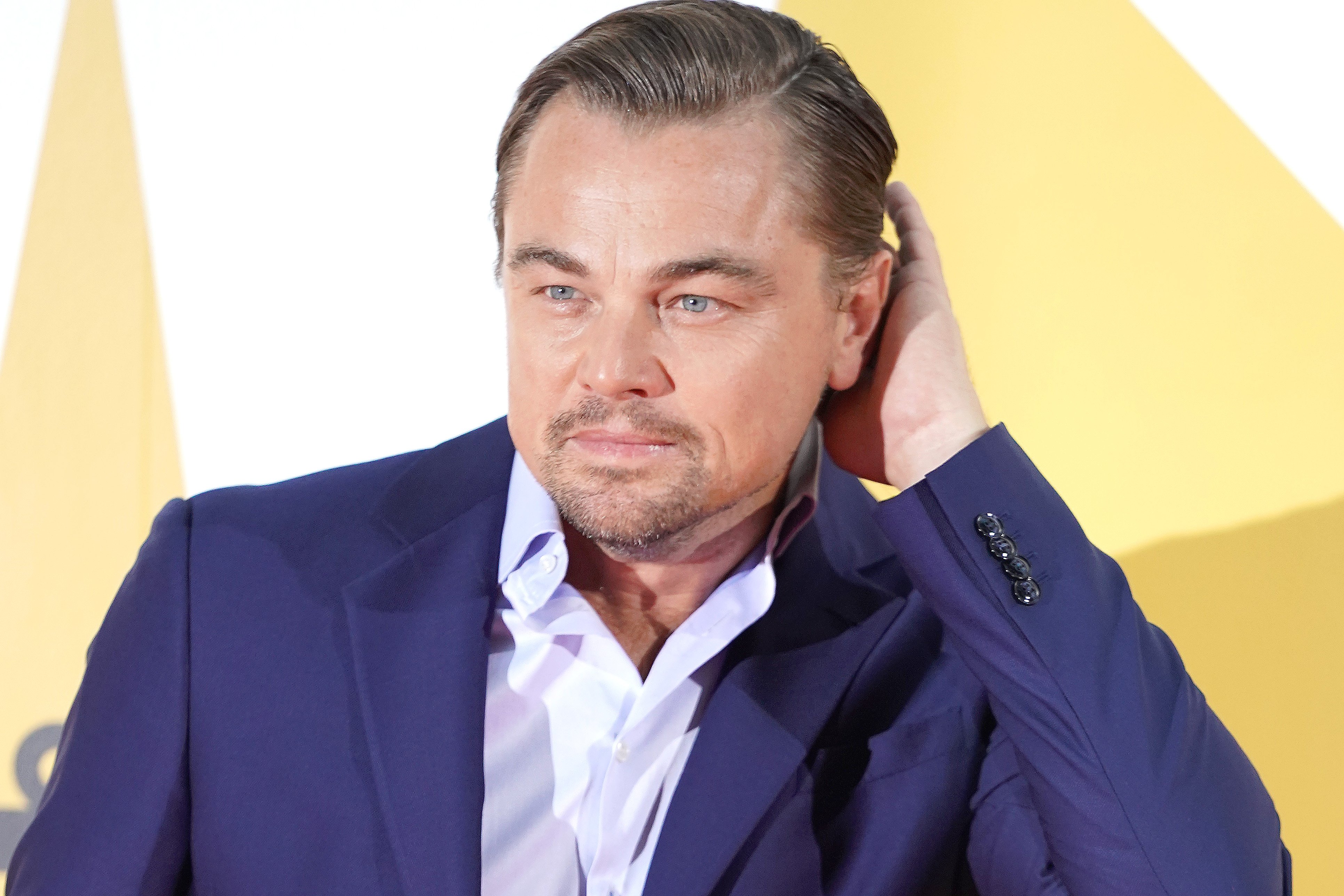 However, Winslet and DiCaprio chose to nurture an undying friendship, to the disappointment of their fans. Over two decades later, they wouldn't have made a better choice.
While shooting the epic romance, the two undeniably developed some sort of affection. Their friendship began even before their first-day filming, Winslet admitted.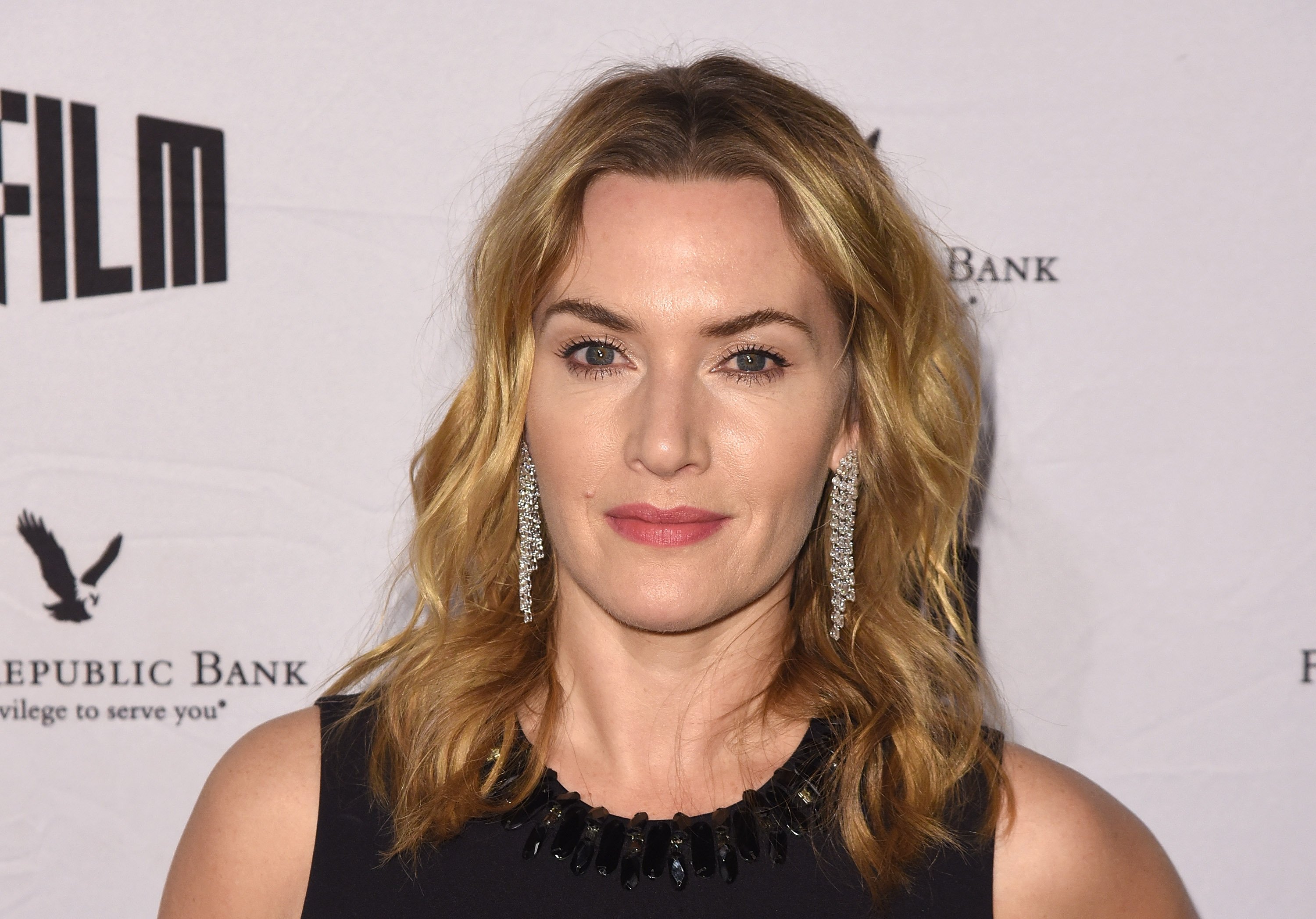 They stuck to having conversations over the phone, discussing the cold adventures that lay ahead of them when they commenced shooting.
KATE WINSLET AND LEONARDO DICAPRIO'S STRONG BOND 
Through the years, Leonardo DiCaprio and Kate Winslet's roles in "Titanic" remain their most recognized. Aside from setting them on their path to fame, their roles marked the onset of their decades-long bond, which they have sustained through the years.
Kate Winslet has been open about her relationship with DiCaprio, calling it one of her greatest friendships. Additionally, the actress has been known to gush about how lucky she was to have the 45-year-old's friendship.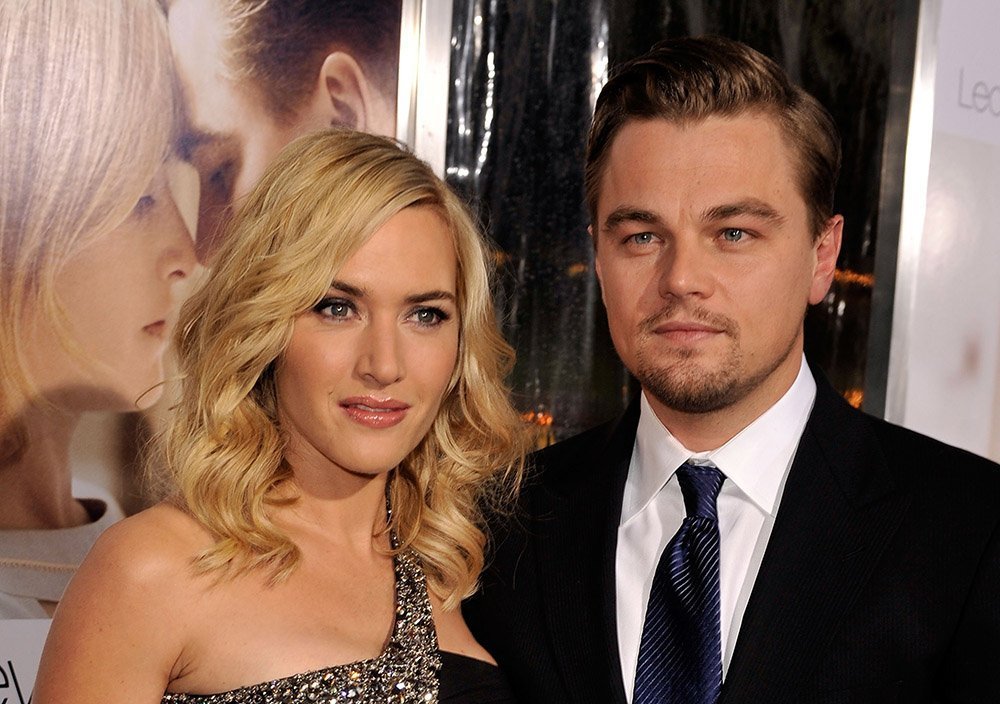 STAYING TRUE TO EACH OTHER
Through their most significant moments, the duo has stood by each other, with Winslet on hand to support him through his Hollywood breakthroughs. 
DiCaprio also proved himself a worthy companion, willing to see her through any situation. Walking her down the aisle during her 2012 marriage to Edward Smith cemented their unwavering promise of friendship.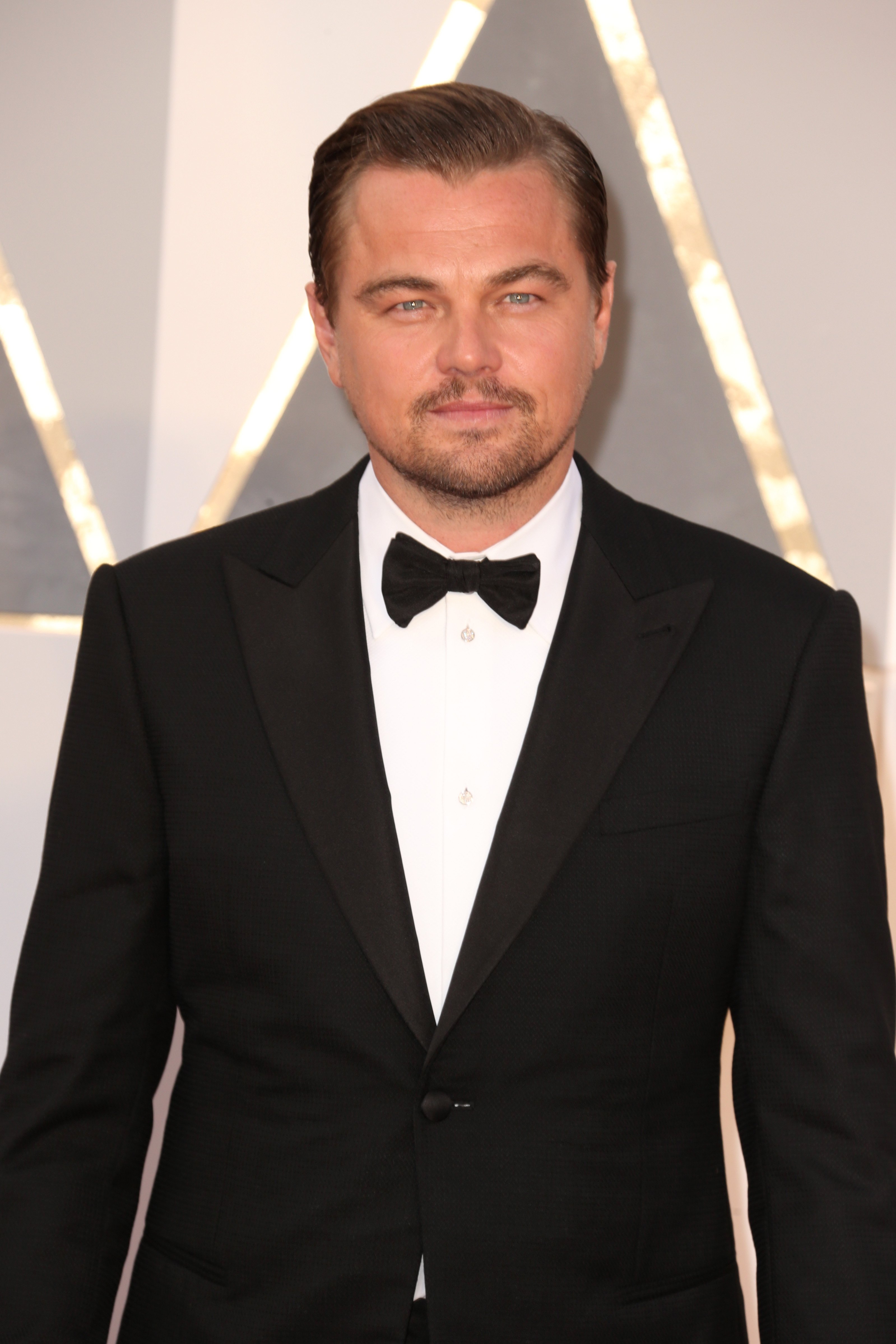 Following DiCaprio's Oscar nominations in 2016, Winslet revealed she was pleased to witness him that close to achieving the feat. Going further, she shared that despite the lack of diverse nominees, she would be on hand to support him at the event against her better judgment as there was a possibility it would be his big moment. She added,
"He is my closest friend in the world, and I just couldn't imagine not being there to support him."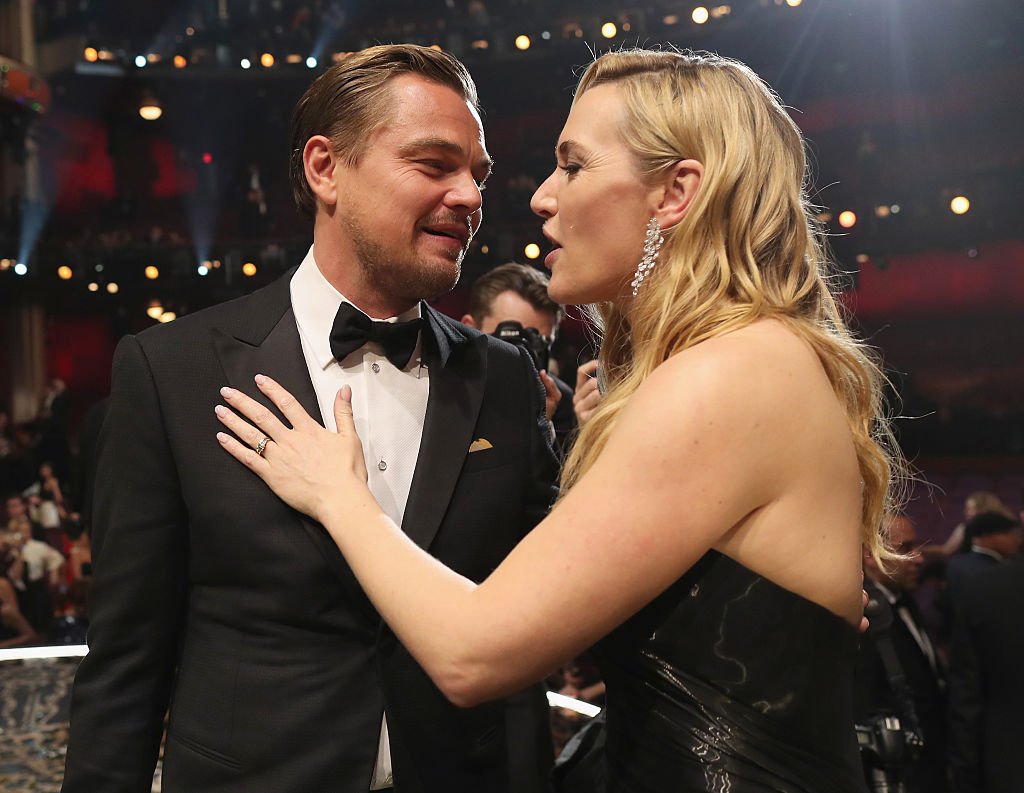 The Hollywood icon eventually won the Oscars that year, and true to her words, the 44-year-old actress availed herself, despite the mass boycott by several celebrities.
Leonardo DiCaprio has also been open about his connection to the actress, which began on screen. He once explained in an interview how they'd remained each other's support mechanism, describing Winslet as a terrific person.
KATE WINSLET'S PERSONAL LIFE AND CAREER
Since starring alongside DiCaprio in "Titanic," Winslet has experienced several changes in her personal life and career. Kate Winslet has been married thrice, having kids with each husband.
Her first marriage was to Jim Threapleton in 1998, with whom she shares a daughter, Mia. They stayed together for three years before their divorce in 2001. 
Next, she tied the knot with Sam Mendes in 2003. Eight years after their union, the pair divorced following Mendes' cheating scandal. Their marriage yielded a son, Joe Mendes.
In December 2012, the entertainment icon got married again, to Edward Abel Smith. They have a son together, Bear Smith, born in 2013. The duo remains steadfast in their marriage to date.
While building a family, the actress was also developing her movie career. She starred in movies like "Holy Smoke," "Finding Neverland," and "Little Children," among others, winning her several awards.
Titanic and Revolutionary Road co-stars Kate Winslet and @LeoDiCaprio reunited backstage at the BAFTAs in 2016, when they both won awards! #EEBAFTAs pic.twitter.com/9IhoHwGMnK

— BAFTA (@BAFTA) February 17, 2018
LEONARDO DICAPRIO'S PERSONAL LIFE AND CAREER
Although Leonardo DiCaprio never got married, he's been linked to several women in the past. Most notable was his long-term relationships with Brazilian Gisele Bundchen from 2000 to 2005 and with model Bar Refaeli from 2005 to 2011. He also sustained an on-and-off relationship with German model Toni Garrn, between 2013 and 2017.
"Still, I would have shared the raft [in 'Titanic']." - Brad Pitt to Leonardo DiCaprio#GoldenGlobes pic.twitter.com/O8uPwBq0BS

— Lights, Camera, Pod (@LightsCameraPod) January 6, 2020
He has been at the peak of his career in the last twenty years, with numerous movie appearances, earning him a reputation as one of the highest-paid actors. In addition to acting, the actor made a name for himself as a producer and a passionate environmentalist.