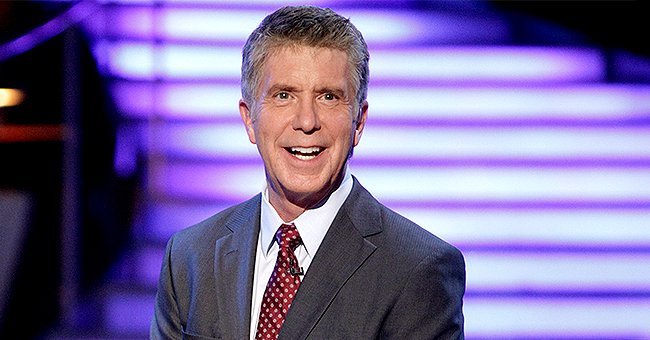 Getty Images
Tom Bergeron Playfully Shares a Photo of Him Reading a Magazine with an Article on His Firing from DWTS

Even though the producers of the long-running dance competition series argued going "new creative direction" as a reason to let the beloved host go, people insist on trying to find out what really went on.
65-year-old game show host and TV personality Tom Bergeron might have lost his job as a host of the reality-TV dancing competition hit show "Dancing With The Stars" recently, but his signature sense of humor is not going anywhere.
On July 30, about two weeks since news broke about Bergeron's being fired from the series after hosting it for fifteen years, the also actor took to social media to make fun of the situation and the rumors surrounding what led to his firing.
Bergeron used both Twitter and Instagram to share an image of himself at the grocery store with a copy of a sensationalist magazine that claims to have the truth about why he was fired.
Apart from making a funny surprised face (even wearing a face mask) from behind the magazine, Bergeron captioned both posts with:
"Who says grocery shopping isn't enlightening?"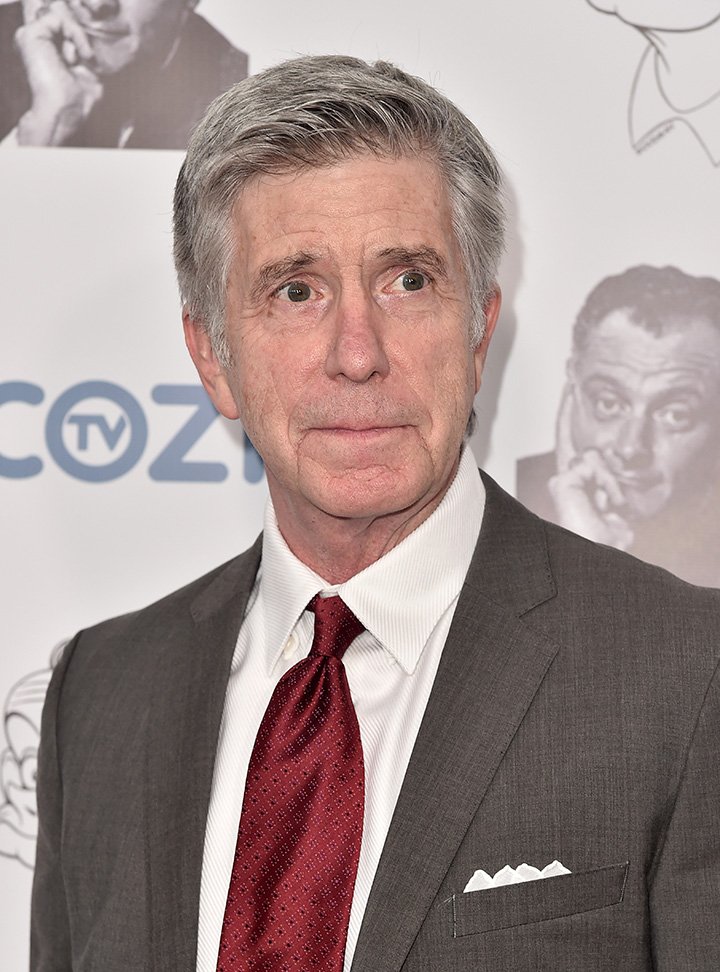 TV host Tom Bergeron attends the 3rd Annual Carney Awards at The Broad Stage on October 29, 2017 in Santa Monica, California. I Image: Getty Images.
But as humorously as Bergeron seems to be taking it, some of his devoted fans are very upset about the star no longer gracing their screens as host of DWTS, and they expressed it as replies to the aforementioned post.
"DWTS is not going to be the same without you. I don't know if I can watch anymore," a user tweeted. "I have watched since day one. No more!" wrote another user, adding an angry face emoji.
Other people critical of the show lamented that both Bergeron and former co-host Erin Andrews were removed from their positions, writing: "The contestant pool has gone downhill and now getting rid of [Bergeron] and Erin… bad move."
A NEW CREATIVE DIRECTION
As disappointed as many of the fans of DWTS seem to be about the production of the show opting to let both Andrews and Bergeron go, showrunners ABC and BBC Productions claim to have done it as a way to go in a "new creative direction."
In
a public statement,
both production companies shared a message of gratitude toward Bergeron, apart from dedicating some warm words to Andrews, whose first involvement with DWTS came ten years ago as a contestant, becoming a co-host in 2014.
As the series approaches its 29th season, there is much speculation regarding what the format of the show is going to be amid the COVID-10 safety measures, and the exit of Andrews and Bergeron might be just a small part of the changes to come.
Please fill in your e-mail so we can share with you our top stories!