Zonnique Pullins Is TI's Stepdaughter — What to Know about Tiny's Firstborn Child
Zonnique Pullins is following in her famous parent's footsteps by creating a buzz with her music, and for being in trouble with the law.
24-year-old Zonnique Pullins is the daughter of  Xscape singer/songwriter Tameka "Tiny" Harris, and the stepdaughter of controversial rapper T.I. Harris.
Pullins has gathered a considerable following on social media -- over 3 million -- and her music career is gathering momentum, as is her private life -- for all the right, and the wrong reasons.
For years now, Pullins has had to contend with rumors that announced her pregnancy -- and now she is in a position to confirm the speculation.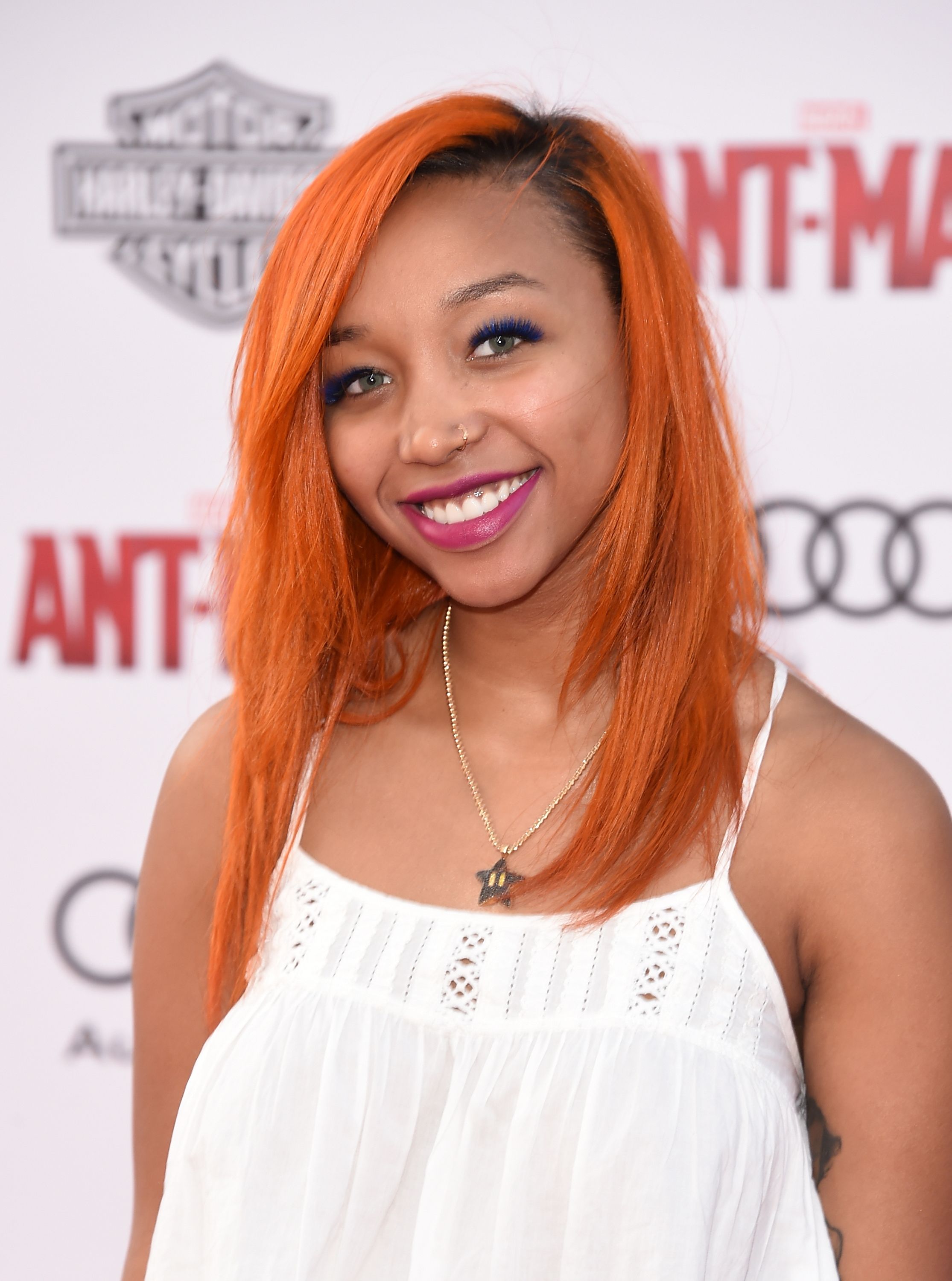 ZONNIQUE PULLINS IN THE HEADLINES
Pullins has been in the limelight all her life, as Tiny Harris' oldest daughter and T.I.'s stepdaughter. She grew up on the family's reality show "T.I. & Tiny: The Family Hustle," and being a celebrity is something she's used to.
But going viral for a fashion choice and for arrest on a weapons charge are two very different things. In 2016, Pullins was arrested at the Atlanta Airport for attempting to pass a checkpoint carrying a concealed 380 Ruger semiautomatic pistol.
GUNS IN THE FAMILY
Gun charges seem to run in the family. Pullins' stepfather T.I. pleaded guilty in 2008 to a weapons charge --  unlawful possession of unregistered machine guns and silencers, and possession of firearms by a convicted felon -- and was sentenced to one year in prison.
FOLLOWING IN MOM'S FOOTSTEPS
On a more positive note, Pullins, who has inherited her mother's delicate beauty, also has her voice, and her own unique style. She was initially part of the girl group, OMG, who won the Outstanding New Artist Award at the 2013 NAACP Image Awards.
In 2015, the group disbanded, but Pullins struck out on her own and is now developing a successful career as a solo artist.
THE RUMORS ABOUT ZONNIQUE PULLINS
For years now, Pullins has had to contend with rumors that announced her pregnancy -- and now she is in a position to confirm the speculation.
Pullins is expecting her first child with long-time boyfriend, Bandhunta Izzy, and will be welcoming the baby sometime in November 2020. She said:
"Literally every year, probably for the past three years, this same rumor [that I was pregnant] had come out. This time I actually am pregnant. It's weird!"
BLENDED FAMILY
Pullins has three half-siblings through her mother, Tiny: brothers Clifford, 15, Major, 12, and sister Heiress, 4. She is also close to her stepsister, Deyjah Harris. Tiny shares Pullins with former boyfriend, Zonnie "Zebo" Pullins.
Tiny met T.I. in 2001, while Zonnie was in prison, and the two fell in love. At the time, Pullins was five years old, and she was raised by the rapper. The couple finally married in 2010, shortly after T.I. was released from prison -- but the relationship ran into problems.
While T.I. had been away, Tiny had had to take on the decision-making role in the family -- something the traditional rapper had considered his own. Tiny's new-found confidence and independence, what she referred to as "finding my voice," threatened her husband.
In a tell-all interview with Jada Pinkett-Smith on "Red Table Talk," T.I. admitted that he attempted to boost his ego by having affairs, which led Tiny to file for divorce on two separate occasions.
The rapper was determined to save his marriage, and talked Tiny into giving him another chance, and has never looked back.
THE APPLE OF MOM'S EYE
Five years ago, in an attempt to look more like her famous mother, Pullins underwent iris implant surgery, something Tiny had also done. The R&B singer was against her daughter having surgery and revealed:
"[I said]  'Zo, you do not need it.' But I went with her to take care of her while she got hers done."
It turned out that mom was right, and Pullins admitted that she regretted the surgery, and even though she loved the eye color, had the procedure reversed in 2018.