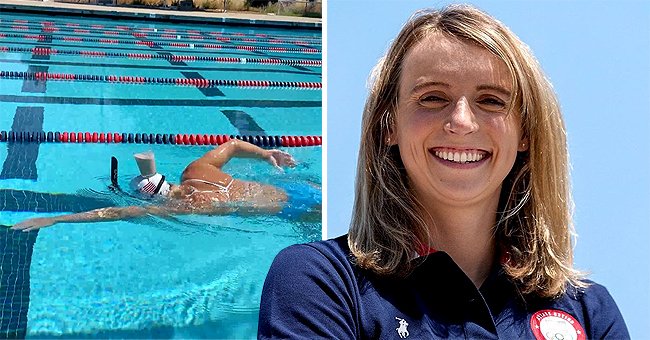 instagram.com/katieledecky
Olympian Katie Ledecky Swims Pool Length While Balancing Glass of Chocolate Milk on Her Head (Video)
Famous swimmer and Olympic gold medalist Katie Ledecky has been known to dazzle in the pool but she just might have defied the laws of physics with her latest stunt in a recent Instagram clip.
Katie Ledecky yesterday shared an amazing video in which she swam across a pool, while at the same time managing to keep a glass of chocolate milk balanced on her head all through the swim.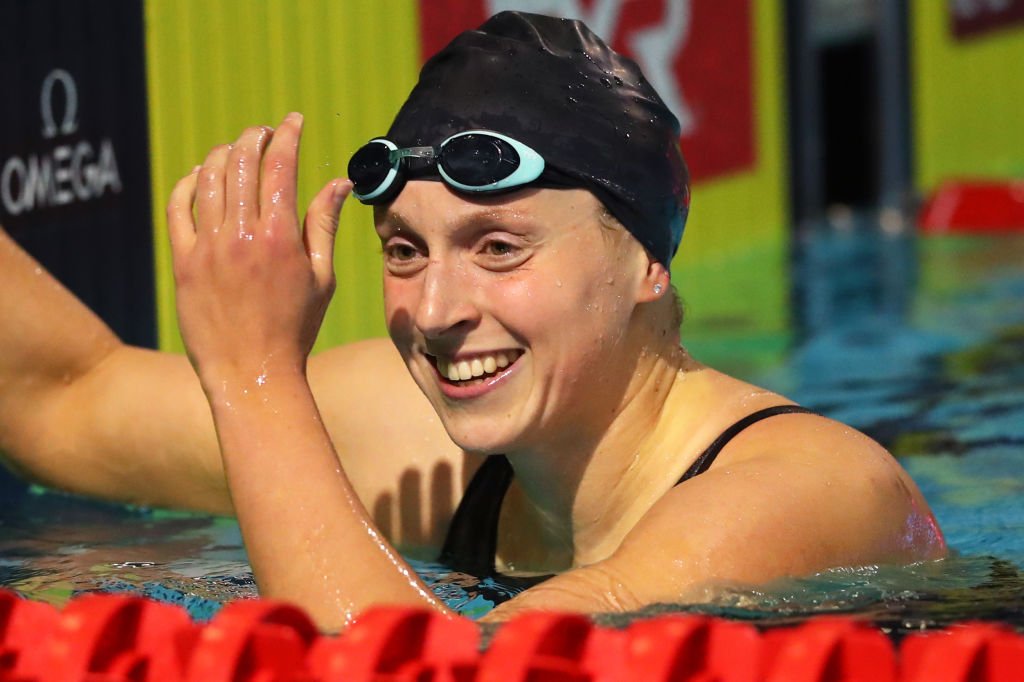 Katie Ledecky reacts after winning the Women's 200m Freestyle Final on Day Three of the TYR Pro Swim Series at Des Moines on March 6, 2020 in Des Moines, Iowa. | Photo: Getty Images
In the video, Ledecky is seen picking up a glass that is almost completely filled with chocolate milk, while already in the pool. The swimmer easily places it on her head after that and began swimming, taking even and steady strokes.
Ledecky [...] is presently world record holder in the women's 400m, 800m, and 1500m freestyle while having 15 World Championship titles.
Increasing her pace as she reached the end of the pool while being cheered on in the background, Katie managed to keep the glass of milk stable. It's almost unbelievable that the milk didn't even spill!
After her victorious swim, the world-renowned athlete took a sip from the glass, conceivably to celebrate such a momentous event which she described in the accompanying caption as "possibly one of the best swims of my career."
As expected, the comments section was filled with praises from fans who tagged as performance as "impressive." USA Today notes that Ledecky is well-known for her extraordinary prowess in swimming, as she often finishes her races way ahead of all other opponents.
The site added that the 23-year-old distance swimmer who had managed to make such an impressive feat look ridiculously easy, took to her Instagram story to explain that she "was bracing my core so hard because I can't move. I have to stay still"
As pointed out by Insider, the five-time Olympic gold medalist's amazing performance was part of the recent ad campaign for "Got Milk?" and it made several rounds on Twitter with several users praising her ability to do something that seemed impossible.
As reported by Olympic Channel, Ledecky was the most decorated Olympian in Rio 2016 and is presently world record holder in the women's 400m, 800m, and 1500m freestyle while having 15 World Championship titles.
Katie has always been about breaking records from when she won a gold medal at the London 2012 Summer Olympics at just 15 years old and there is no doubt that will be the case for her moving forward.
Please fill in your e-mail so we can share with you our top stories!