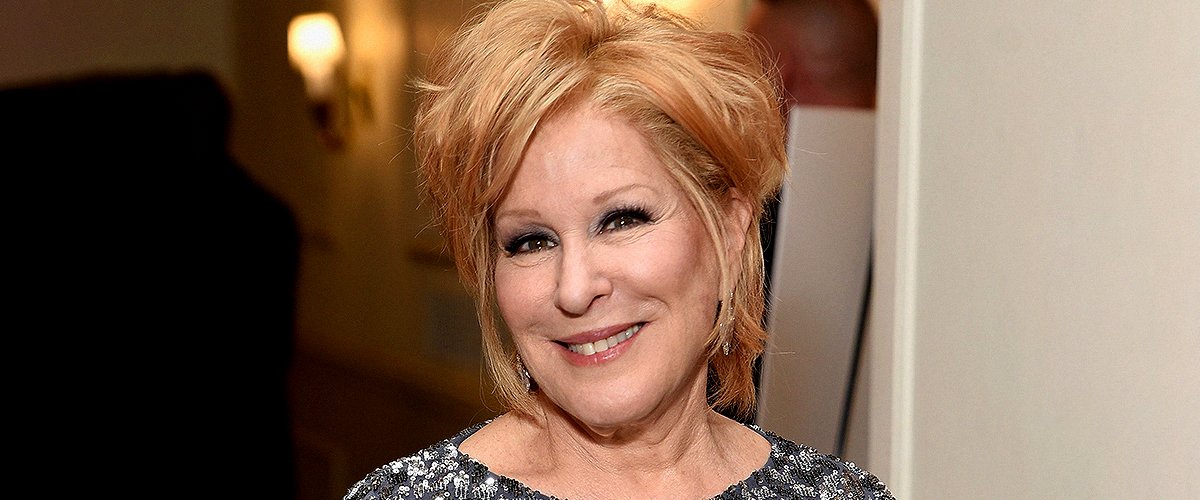 Getty Images
Bette Midler and 50 Cent's Friendship over the Years — Glimpse into Their Unusual Relationship

Legendary singer Bette Midler and rapper 50 Cent have enjoyed starkly different careers in the entertainment industry. However, they have managed to form an unusually close friendship over the years.
Veteran singer Bette Midler has enjoyed a successful music career spanning over five decades and releasing 14 studio albums while selling over 30 million records worldwide.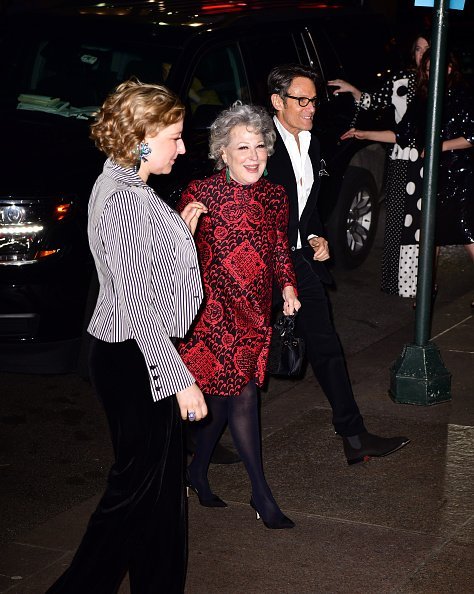 Sophie Von Haselberg and Bette Midler attending Marc Jacobs and Charly Defrancesco's wedding reception | Photo: Getty Images
The multiple-award-winning singer has also expressed her talents as an actress over the years and remains one of Hollywood's most respected figures.
After her University education, Midler gained prominence when she began performing at the Continental Baths, a local gay bathhouse in 1970.
Bette Midler is famous for her great success as a singer, songwriter, actress, comedian, and producer — she is also known for her inspirational philanthropic efforts. With over half a century worth of experience in showbiz, Midler has made many friends, including a quite unusual friendship.
BETTE MIDLER'S POSITIVE WORKS
In Hollywood, unlikely friendships and partnerships usually spring up over the years, and that is the case with Bette Midler and the highly controversial rapper 50 Cent. There is nearly a 30-year age gap between the two, and musically, they could not be any further apart.
However, the pair have managed to form a chummy friendship, which has blossomed over the years. But with every successful relationship, there is always a middle ground, and with Midler and 50 Cent, it has been their profound commitment to community service and development.
Specifically, the two bonded over the development of abandoned gardens in low-income neighborhoods of New York City, where 50 Cent grew up and nearly had his story cut short after getting shot nine times.
HOW DID THEY MEET?
Bette Midler founded the New York Restoration Project (NYRP) in 1995. Since then, the actress has been actively involved in refurbishing and bringing back to life abandoned neighborhood parks in lower-income neighborhoods of New York City.
Following the success of his chart-topping 2003 debut album, "Get Rich or Die Tryin," 50 Cent joined forces with Bette Midler in 2008 to launch "The Curtis '50 Cent' Jackson Community Garden" in Queens, New York.
The garden is located in Jamaica Queens and holds great sentimental value to the iconic rapper, who grew up in the notoriously dangerous neighborhood. While speaking on how she was able to get 50 Cent onboard the project, Midler said:
"I called and nagged him. His G-Unity Foundation gives a million dollars away every year in grants to non profits all over the city … They're just brilliant."
The garden, a collaborative effort of Midler and 50 Cent was created to serve as a living classroom for neighborhood school kids to learn about agriculture and food production.
While opening the garden, the "In Da Club" rapper explained how happy he was to be a part of the project that helped the youths in the community and further expressed his desire to work with Bette Midler in the future.
BETTE MIDLER'S UNUSUAL FRIENDSHIP WITH 50 CENT
Bette Midler and 50 Cent must have enjoyed working together because the pair struck a unique friendship since then, which has blossomed over the years.
Midler has often showered the rapper with praise and regularly celebrates their friendship, which she fondly describes as a union between the "little Jewish lady and the great big rapper."
While many media outlets are quick to place their friendship at the top of the pyramid for relationship weirdness, a more critical look at the duo's lifestyle reveals just why the pair have gotten along.
Firstly, 50 Cent, born Curtis Jackson, has shown through the years that he is not the tough guy he tries to portray in his albums. Undoubtedly, the talented rapper had a difficult childhood, but he has been able to make a miraculous turnaround.
When he is not a nasty internet troll, he has shown himself to be a big teddy bear during interviews and has a warm personality with his fans. He is also known to be brazenly outspoken about his political views and never shies away from significant public discussion.
On her part, Midler is also known for being outspoken about virtually everything. Lately, the 74-year-old screen goddess has used her official Twitter account to fire criticisms at United States President Donald Trump. The rapper, who has also been critical of some of Trump's policies, will definitely like this side of Midler.
ARE THEY WORKING ON ANY OTHER PROJECTS?
For many years, the media fanned a rumored on-screen collaboration between the duo. At some point, Bette Midler and 50 Cent registered their intentions to work with each other, albeit jokingly.
While speaking on a possible duet between her and the 45-year-old rapper-turned-actor, Midler said:
"I was hoping we'd sing songs from the Depression, but he's so young that I don't think he knows any of them. I'm going to have to check things out and see what he feels like singing."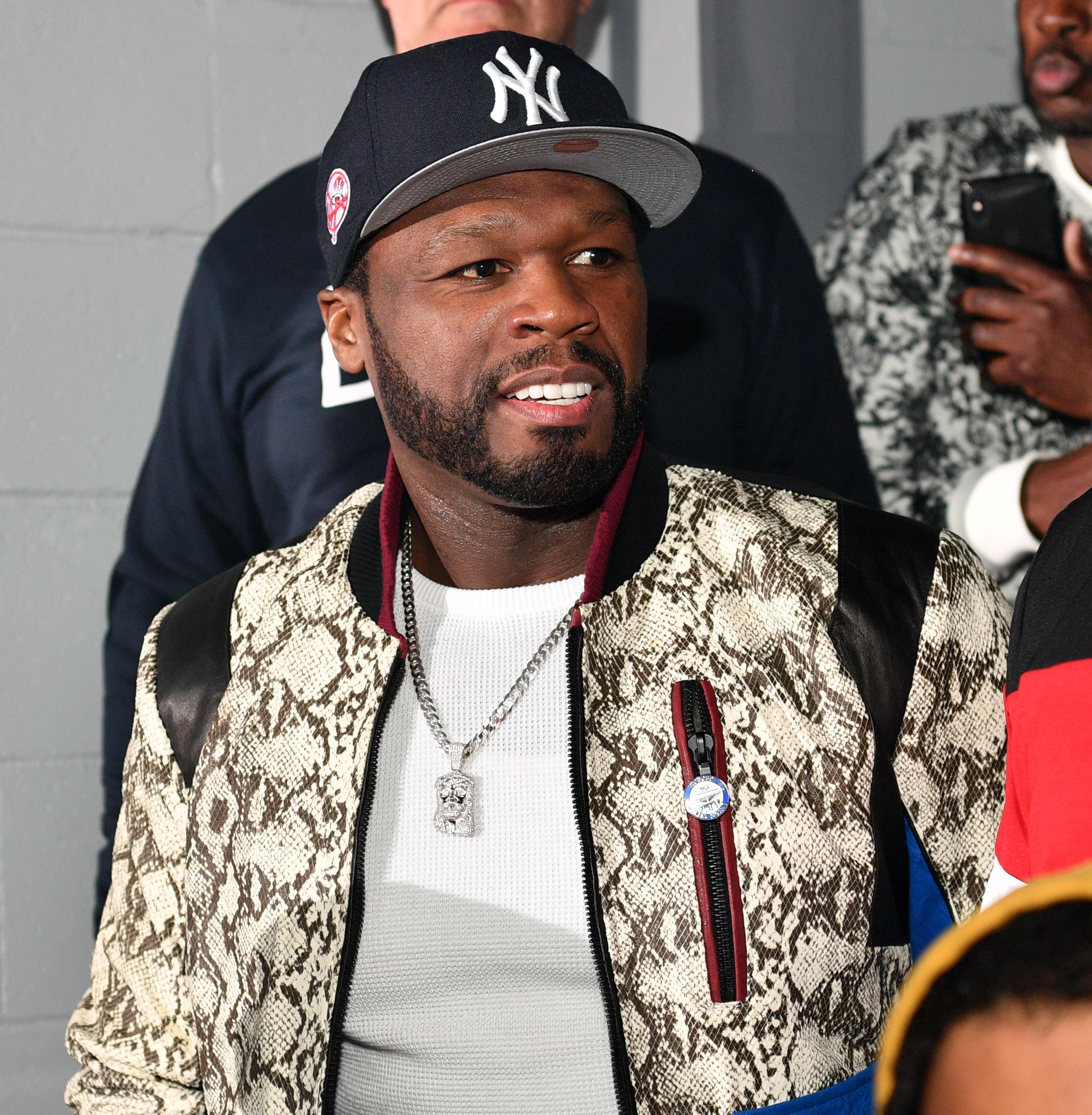 50 Cent attends The Grand Opening of Kiss Ultra Lounge Hosted by 50 Cent at Kiss Ultra Lounge on March 8, 2019 in Atlanta, Georgia. | Source: Getty Images
It has been over a decade since Midler first mentioned a possible musical collaboration between them, and 50 Cent has gone on to feature in several television and film roles, including the massively popular series "Power."
In recent times, talks about a possible on-screen collaboration between the duo have since been put on hold as they struggle with tight schedules.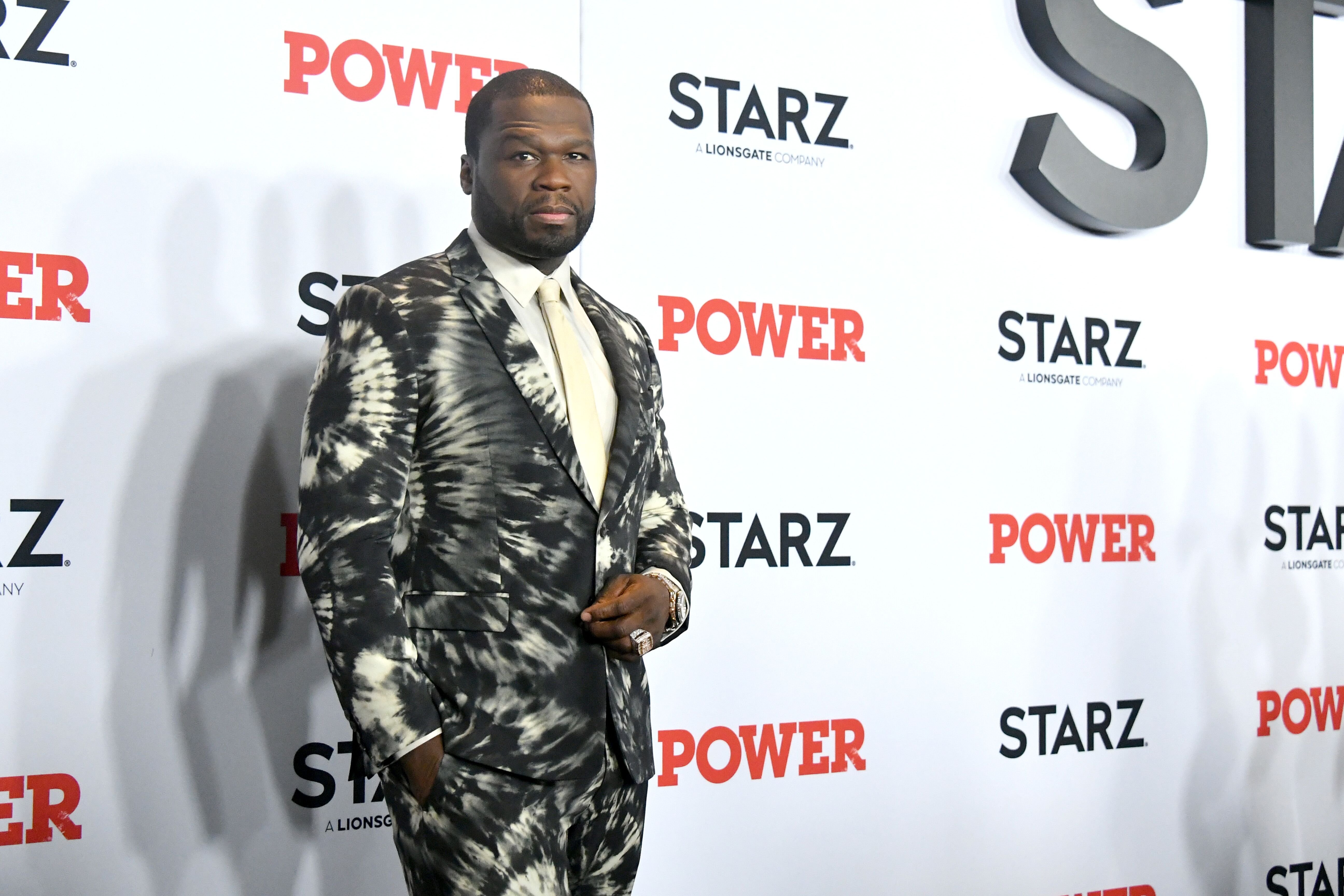 Curtis "50 Cent" Jackson attends the "Power" Final Season World Premiere at The Hulu Theater at Madison Square Garden on August 20, 2019 in New York City. | Source: Getty Images
MORE ON BETTE MIDLER
Bette Midler was born on December 1, 1945, in Honolulu, Hawaii to parents Ruth (Schindel), a homemaker, and Fred Midler, a painter. The veteran singer had an impoverished childhood but quickly distinguished herself in dramatic arts.
After her University education, Midler gained prominence when she began performing at the Continental Baths, a local gay bathhouse in 1970. In 1972, she dropped her first studio album "The Divine Miss M," which went platinum and earned her a Grammy Award for Best New Artist.
Since then, Bette Midler has recorded incredible success in both the acting and music industry while winning several awards in recognition of her unrivaled talent and contributions.
Apart from her career, Midler has also been married since 1983 and shares a daughter, actress, Sophie von Haselberg, 33, with her husband, Martin von Haselberg. Bette Midler's husband is also an artist and a veteran in the entertainment industry.
Earlier in her career, Bette Midler became one of the leading voices of gender equality in the industry and went on to establish her own company, All Girl Prods., which produced hits like "Beaches," "For the Boys" and "Divine Secrets of the Ya-Ya Sisterhood."
Despite selling more than 30 million records worldwide, Bette Midler is an epitome of humility. In a 2010 interview, she admitted that she would not have made it as big if she were to start her career in the business today.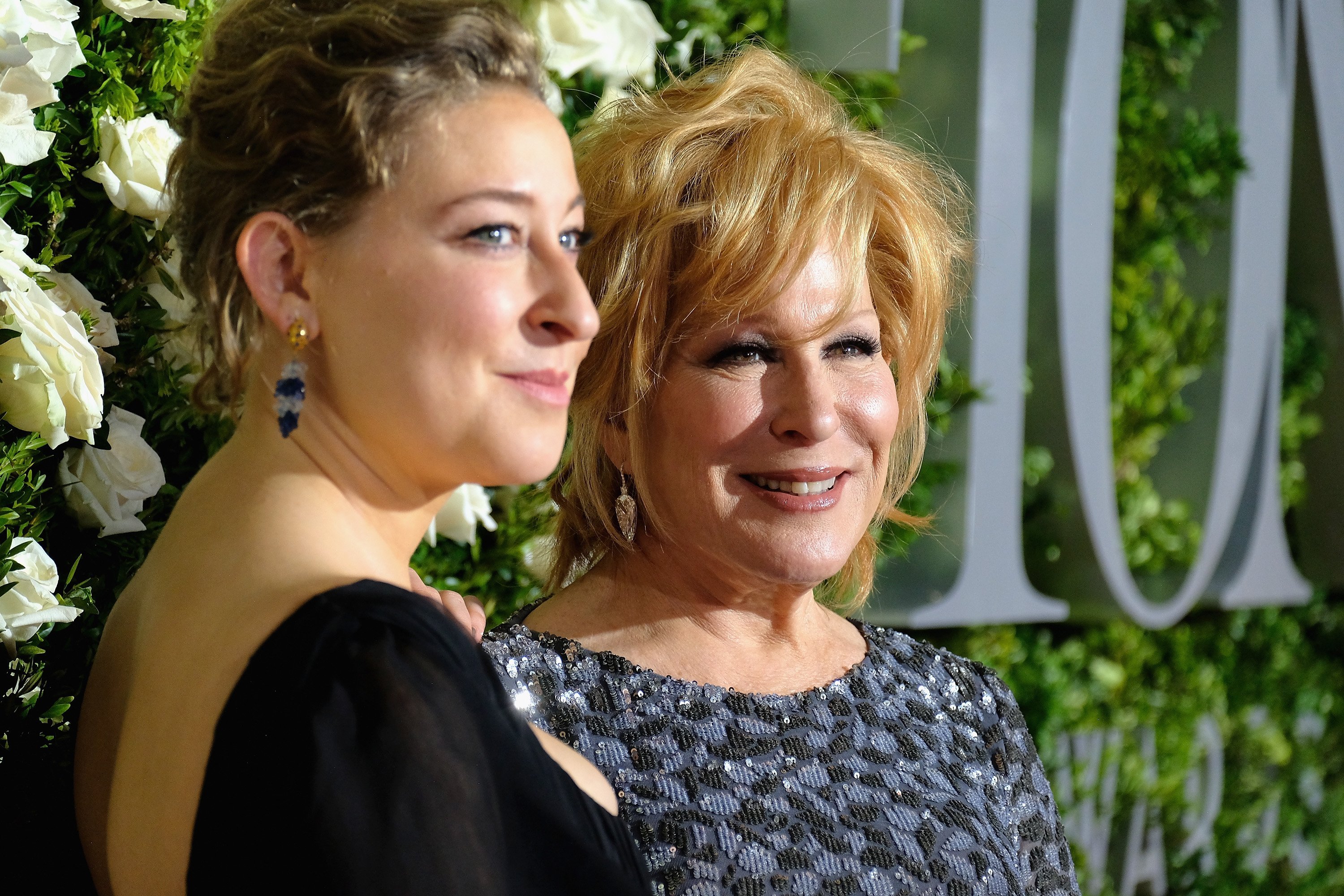 Sophie Von Haselberg with Better Midler at the 2017 Tony Awards at Radio City Music Hall | Photo: Getty Images
Bette Midler and rapper 50 Cent may at first cut across like an awkward pairing, but a dig through their past and lifestyles reveals details that show that perhaps this "little Jewish lady and the great big rapper" share more in common than people love to admit.
Please fill in your e-mail so we can share with you our top stories!