Witney Carson Reveals Who of Her DWTS Co-stars Could Be Revealing Their Pregnancies Soon
American pro dancer Witney Carson, who is pregnant, recently shared light hints on the next "Dancing With The Stars" alum who would become expectant moms.
It seems this period will witness multiple births from the DWTS stars as Witney Carson shared that more of her colleagues might join the pregnancy trend.
Carson, 26, updated Us Weekly on her pregnancy journey so far and also chipped in her opinion about some of her fellow stars.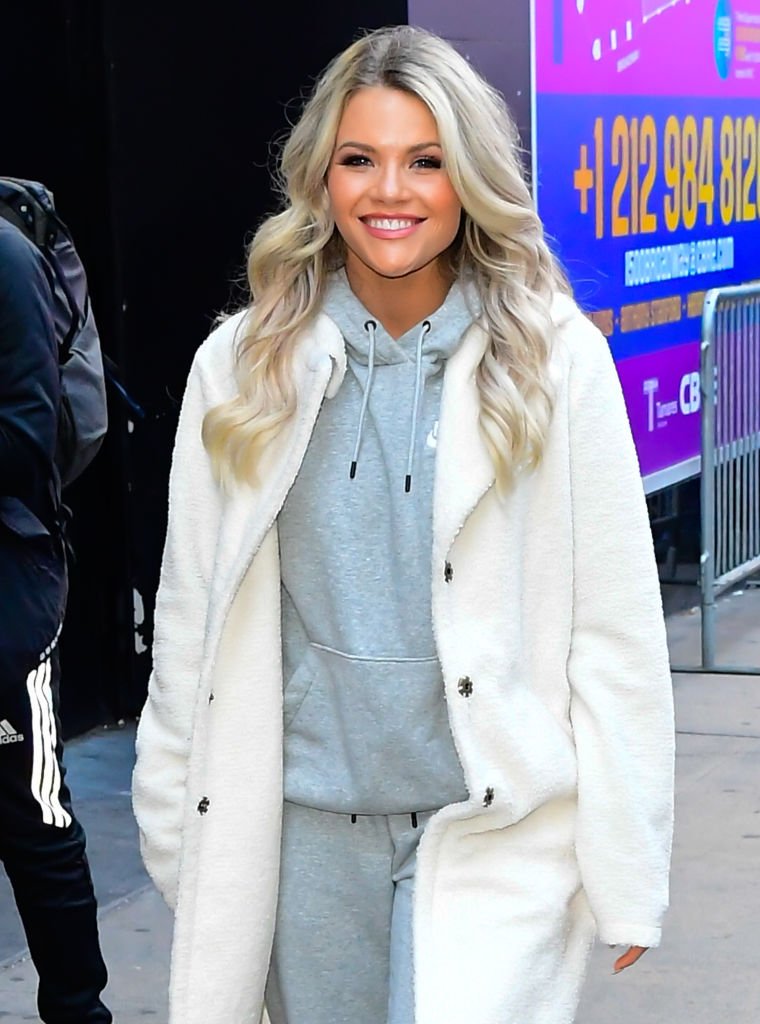 THE NEXT MOM-TO-BE
Witney Carson, who won the 19th season of DWTS, shared that fans should keep their fingers crossed as there might just be a baby boom among her fellow star dancers. Carson channeled fellow stars like Emma Slater and Jenna Johnson as she said:
"I think that our close friends like Emma [Slater] and Jenna [Johnson], I bet you they're thinking about it. I don't know exactly when…"
A few months before the 26-year-old shared the news of her pregnancy, fellow DWTS star Lindsay Arnold shared on Instagram that she was becoming a first-time.mom.
Carson added that Murgatroyd's advice has been helpful in keeping her positive.
The photo Arnold shared showed her cuddling with her husband, Sam Cusick, as she flaunted a copy of her sonogram.
CARSON IS EXPECTING HER FIRST CHILD.
Witney and her spouse, Carson McAllister, first announced that they were becoming parents in an Instagram post where they also listed the proposed month of the baby's birth. Witney excitedly wrote on her page:
"...We love this little bean so much already, and we can't wait to start this beautiful chapter in our lives!"
Witney Carson, who got hitched in 2016, has always talked about expanding her family and raising kids. She once made it known thatshe would love to have three or four children of both genders. At the time, Carson also shared her two cents on the success of marriage.
THE STARS SHARE PREGNANCY TIPS
Now that several pro dancers on DWTS have become expectant moms, it is only tentative to keep one another informed on pregnancy tips.
In a recent chat, Witney Carson relayed that fellow star, Peta Murgatroyd, who is already mom to a three-year-old son, has been sharing words of wisdom to her and Lindsay Arnold regarding pregnancy.
Carson added that Murgatroyd's advice has been helpful in keeping her positive and prepared for her baby's impending arrival.
The DWTS champion lightly talked about learning of Lindsay's pregnancy while sharing that everybody thought they planned to have babies at the same time; she, however, refuted the claim.