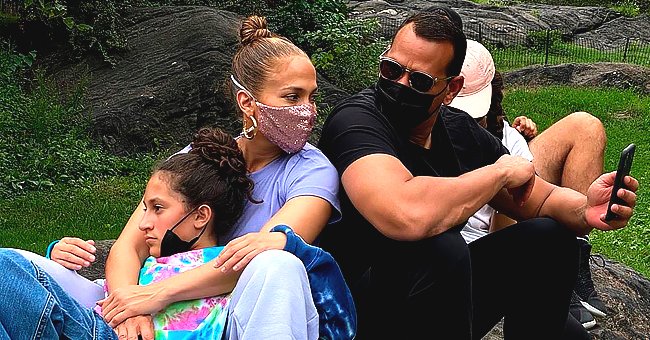 instagram.com/jlo
Jennifer Lopez Rides a Bike during Family Trip to Central Park – See How They Kept Themselves Protected
Famous pop musician/actress, Jennifer Lopez recently took to social media to share heartwarming outdoor photos of herself having an enjoyable time at Central Park with her family.
Jennifer Lopez is a devoted family woman who certainly enjoys spending time with her family. She recently shared a montage of photos featuring her family on her Instagram page, and it's got everyone in their feelings. She captioned the post,
"Can you tell I'm smiling under this mask? We wear our masks to protect ourselves and each other. Wearing is caring."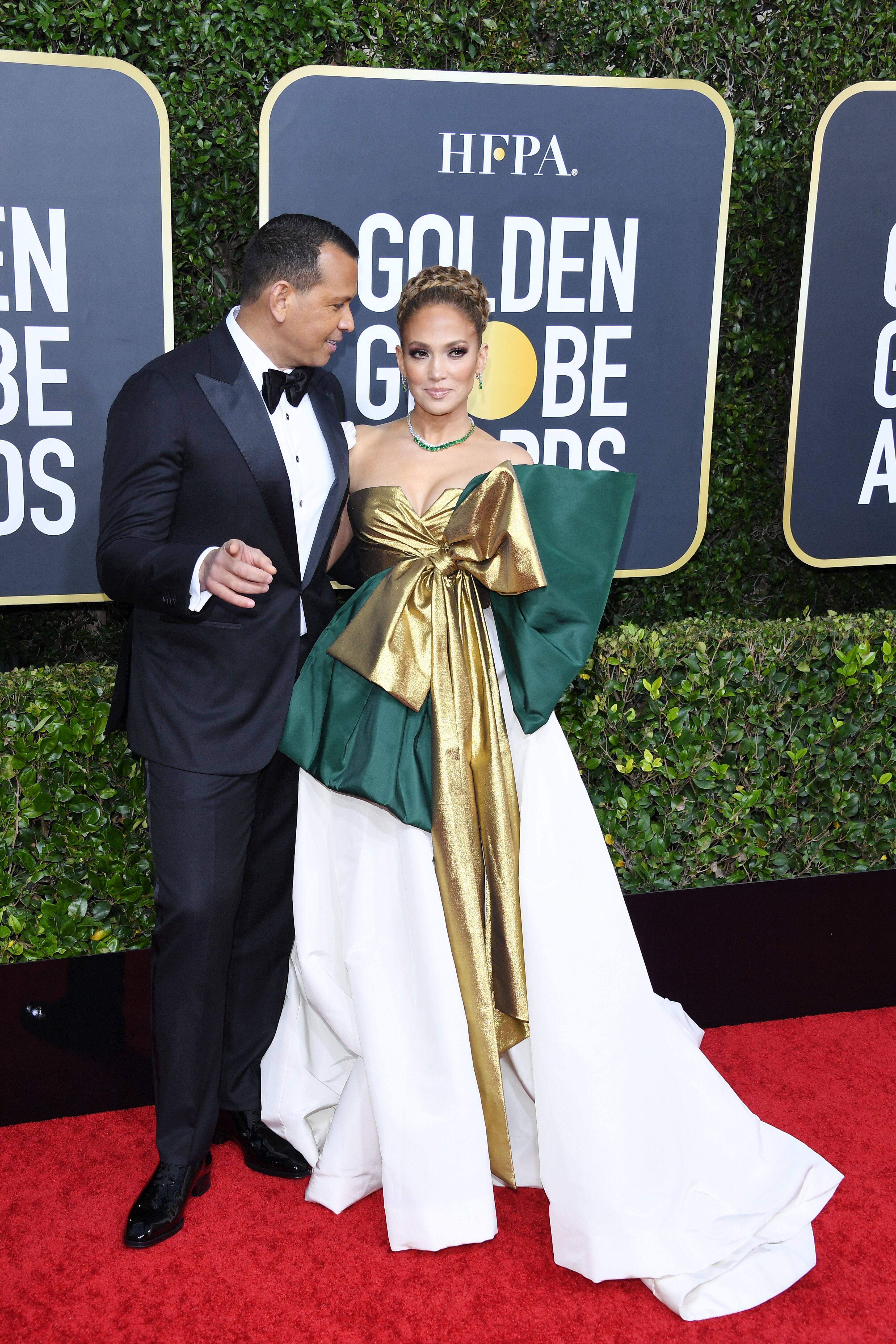 Alex Rodriguez and Jennifer Lopez at the 77th Annual Golden Globe Awards on January 05, 2020. | Photo: Getty Images
In the comments section, lovestruck fans complimented her looks. Adjectives like "gorgeous," "beautiful," and "stylish" were employed to qualify how great she looked in the outdoor shots. One fan wrote:
"Can't go wrong with that sparkly mask!!! Love!! And those eyes still show that you're smiling!!"
It's not hard to see why fans think she is one of the most gorgeous women on earth. She is 51 but she looks half her age! The first shot she shared featured her standing next to her bike, wearing a purple tee and a stylish face mask.
The mask obscured most of her beautiful facial features. Though it was clear she had little to no makeup on, she managed to look fresh-faced and gorgeous.
The pictures that followed saw her striking poses alongside the rest of her family, including her fiancé Alex Rodriguez's daughter, Ella. They were all dressed gorgeously for the outdoors and looked like the perfect family as they lounged on a rocky outcrop at Central Park.
They got their respective daughters to dance with them to music from two decades ago.
They kept their masks on in all the photos. However, Emme decided to act brave and pulled hers down as they sunbathed.
The post comes just two days after Lopez shook Instagram with another makeup-free post; this time, without a mask obscuring any part of her face.
According to Women's Health Magazine, her skincare routine includes washing her face right after a workout, taking off her makeup, wiping her face, and moisturizing it before going to bed.
Lopez also employs the use of night creams to keep her skin hydrated through the night. Before she heads out each day, she wears an SPF packed moisturizer.
While all these contribute to her fabulous skin, the real deal-breaker is the glycolic acid she uses daily to make sure her skin stays healthy.
Since the COVID-19 pandemic blew across the world, Lopez has spent a lot of time with her family. In July, Lopez and her fiancé, A-Rod, made a lot of hearts flutter when they got their respective daughters to dance with them to music from two decades ago, which is no mean feat.
Lopez was joined by her 12-year-old daughter, Emme, while A-Rod brought his 12-year-old daughter, Ella into the mix. The four were also joined by A-Rod's friend Nick Silva as they danced to a playlist of hits from the early 2000s.
Lopez shares twins, Max and Emme with her ex-husband Marc Anthony while A-Rod shares daughters, Natasha, 15, and Ella, 12, with his ex-wife Cynthia Scurtis.
Please fill in your e-mail so we can share with you our top stories!