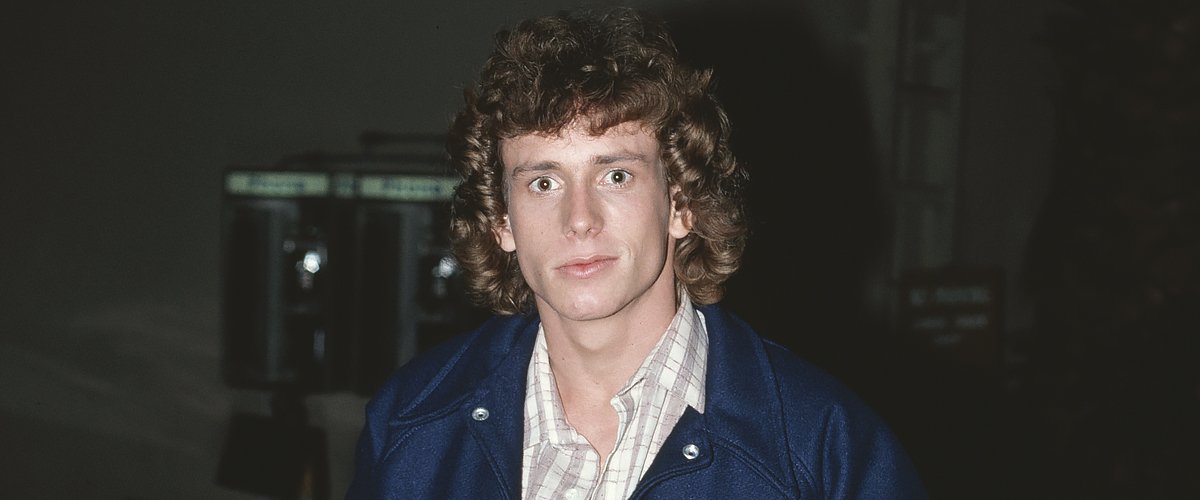 Getty Images
Willie Aames Used to Sleep under Bushes after Going Broke — inside the Actor's Life Struggles

Actor Willie Aames experienced high and low points in his career. After attaining fame and affluence, the 60-year-old actor began his descent to financial ruin due to his struggles with addictions, leading him to sleep in bushes.
Willie Aames was one of the most spectacular child actors in the early '70s, thanks to his role on "Eight Is Enough" at fifteen. Somehow, his early brush with stardom interfered with his better judgment. He soon became a heavy drinker, a habit he further indulged after meeting co-star, Grant Goodeve.
Before long, the actor took up marijuana. Cocaine followed afterward, adding to his long list of addictions. His lifestyle soon became too expensive to keep up with, leaving him in a pit of total brokenness.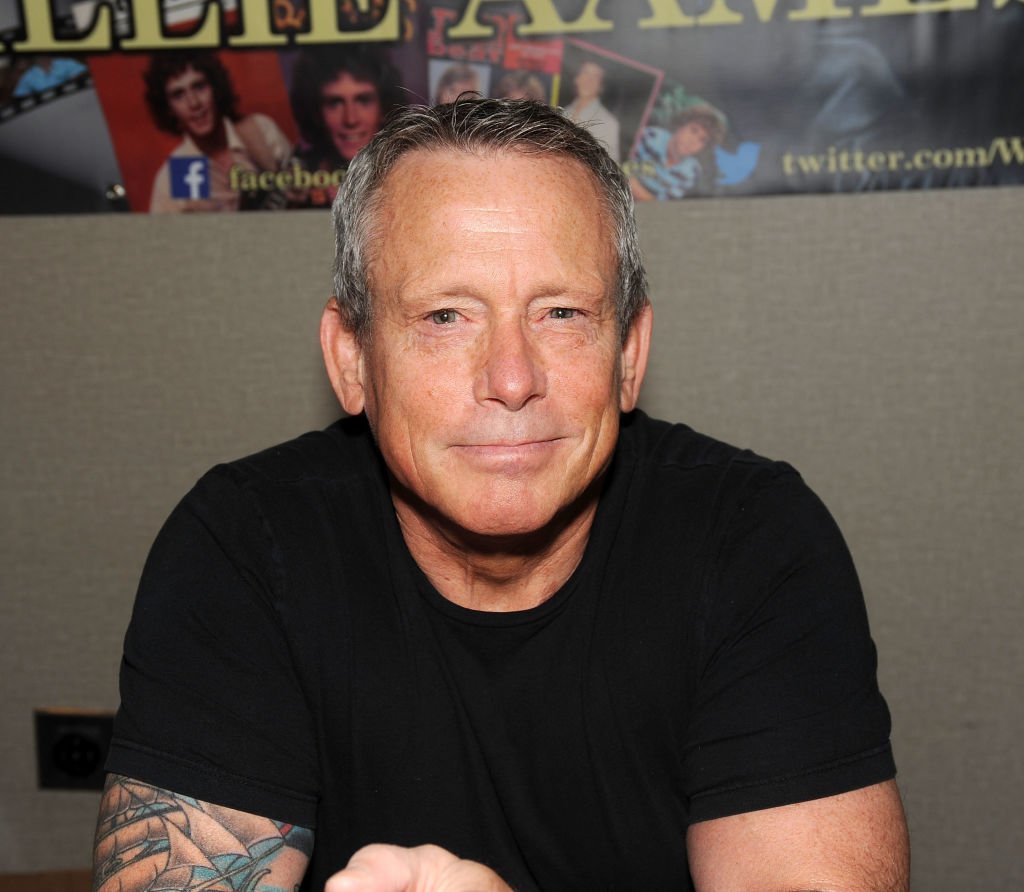 Willie Aames attends Chiller Theater Expo Winter 2017 at Parsippany Hilton on October 27, 2017, in Parsippany, New Jersey. | Source: Getty Images
WILLIE AAMES' STRUGGLE WITH ADDICTION
Aames excesses worsened after he turned eighteen and old enough to move out on his own. Moving into his apartment turned out disastrous, as it only encouraged more vices. Recounting his life at eighteen, and dealing with his addictive excesses, the actor said:
"I was using six days in a row. There were weeks I couldn't put things in chronological order."
Notwithstanding, Aames continued indulging the habits for several years, costing him his finances and his burgeoning career and potential well-being.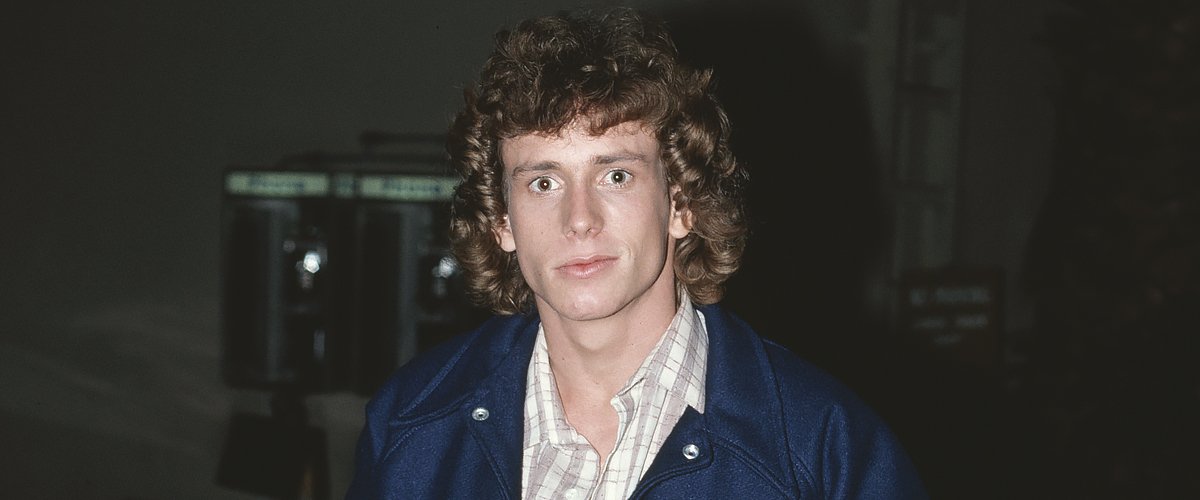 American actor Willie Aames stands with his hands in the pockets of his baseball jacket, which features the motif 'VIII's Enuf' in January 1980 | Photo: Getty Images
Finally, his moment of clarity came after seeing the movie, "Wired," in 1984. The film reflected on John Belushi's death from a fatal overdose. At that moment, the icon got a glimpse of how he may turn out if he failed to quit drugs and alcoholism.
Not wanting to die, Willie Aames enrolled in a 12-step program to facilitate his journey to sobriety. He also embraced religion. However, the most remarkable aspect of his turning point was meeting his second wife, Maylo McCaslin.
WILLIE AAMES' DESCENT TO FINANCIAL RUIN
The former child star, who admittedly earned over a million dollars annually at the onset of his acting career, soon fell upon hard times. He lost everything that mattered most to him, including his then-wife, Maylo McCaslin, his daughter, Harleigh, who was left in her mom's custody, and his home.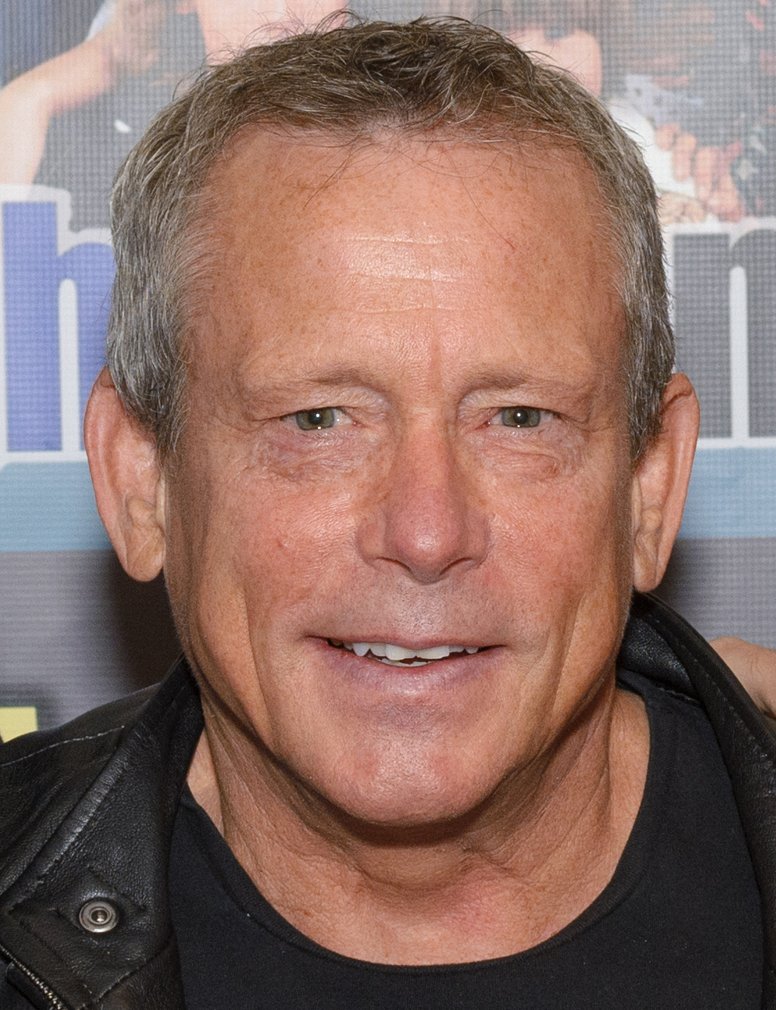 Willie Aames at the Chiller Theatre Expo at the Hilton Parsippany Hotel in Parsippany, NJ. Saturday, October 28, 2017 | Photo: By Rob DiCaterino, Willie Aames at the Chiller Theater Expo 2017 , CC BY 2.0, Wikimedia
His career also suffered from his destructive habits as they began to cost him major gigs. Eventually, he ran out of a job, and ultimately, his bank account and money. He filed for bankruptcy in 2008. His home was eventually put on foreclosure.
Realizing he'd hit rock bottom, the former Hollywood star resolved to sell his property to acquire cash to sustain himself. Therefore, in March 2009, Willie Aames organized a garage-sale in his Olathe, Kansas home.
To encourage better sales, the icon signed autographs for patrons as he bargained with prospective buyers. Major media houses recorded the affair, which many described as the confirmation of Willie Aames' downfall. A media production company recorded the garage-sale to later imbibe into a TV show.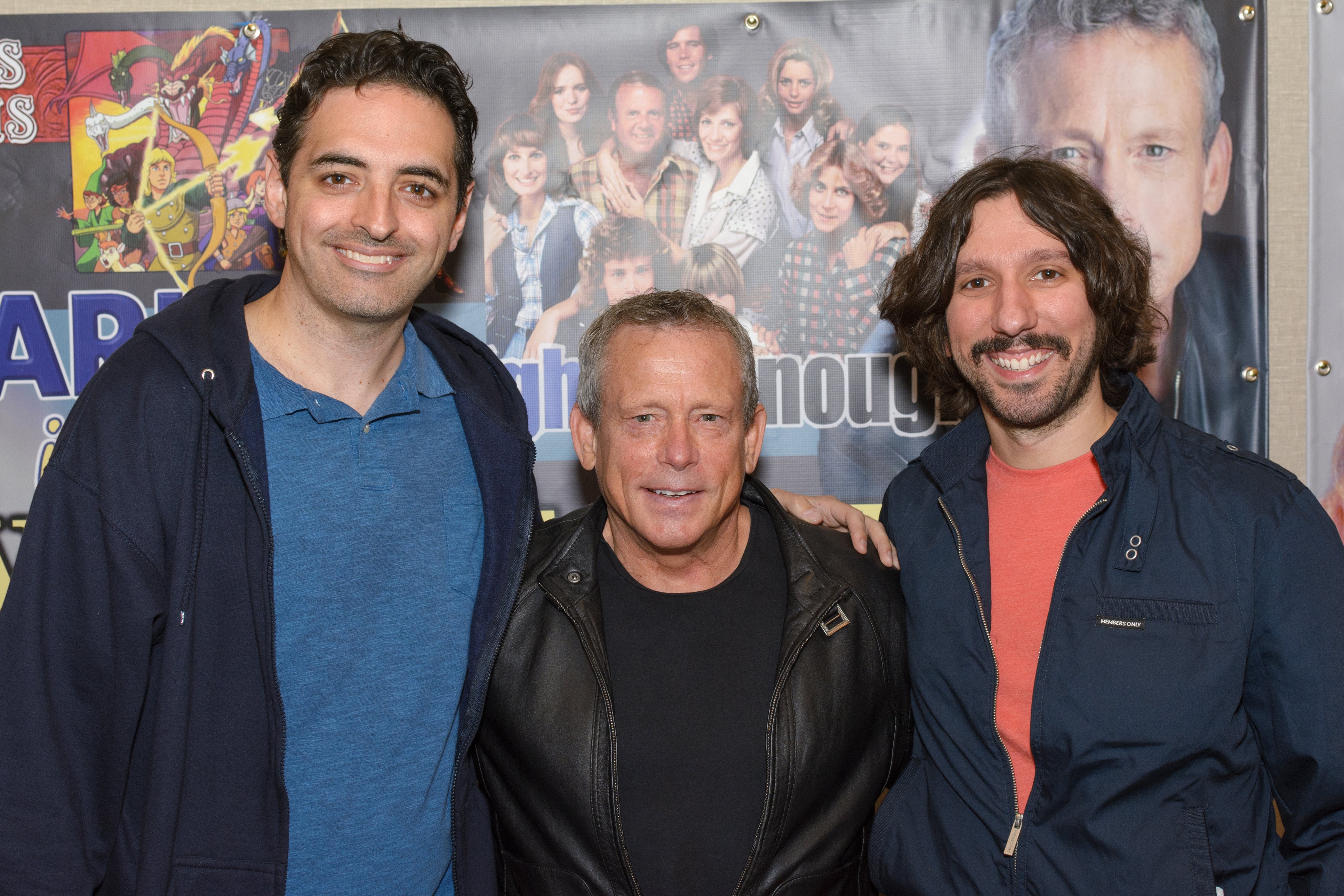 Greg, Willie Aames and Rob at the Chiller Theatre Expo at the Hilton Parsippany Hotel in Parsippany, NJ. Saturday, October 28, 2017 | Photo: By Rob DiCaterino, Greg, Willie Aames, and Rob at the Chiller Theater Expo 2017 , CC BY 2.0, Wikimedia
DISCOVERING HIMSELF
The garage sales did little to alleviate his crisis. Aames sunk to the lowest part of his dignity soon enough. During a 2010 interview, the 60-year-old recounted how losing everything hit him all at once.
He became homeless, left with no other choice but to squat in his friend's apartments, sleeping in parking garages, or the park. Recalling the ordeal, he divulged:
"It was shameful. I remember laying underneath the bushes thinking, "Is this how it turns out?"
Somehow, the former star got his life under control to an extent. He soon landed a job as a 6-star cruise director. He spent the most part of his time traveling around the world, visiting a record 127 countries. Willie Aames' years of acting and TV fame seemed far behind him.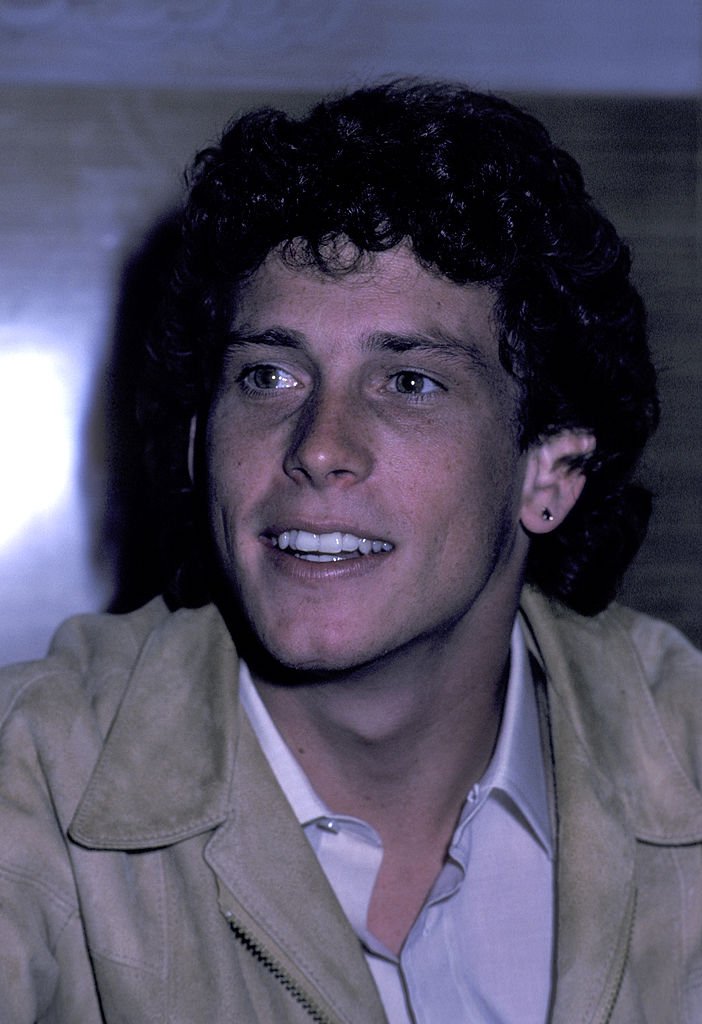 Willie Aames attends the premiere of "Paradise" on April 2, 1982 at Mann Chinese Theater in Hollywood | Photo: Getty Images
AAMES CAREER AND TELEVISION FAME
Willie Aames first got into acting at the age of nine, with appearances in "The Wonderful World Of Disney" and "Gunsmoke" in the '60s. He landed a major role in 1971, starring as Leonard Unger in "The Odd Couple."
When he turned fifteen, Aames made his big break, with a role as Tommy Bradford in "Eight Is Enough," a 1977 production. His run on the show lasted until it went off-air in 1981. The teen heartthrob landed additional gigs in "Zapped!" "Scavenger," "Paradise," "The Edge Of The Night," and "Charles In Charge."
The actor hosted the game show, "The Krypton Factor," in the early '90s, further earning him widespread recognition. While starring in the Christian superhero series between 1995 and 2003, the icon suffered an injury that forced him out of the show, beginning his five-year hiatus from the screen. This also contributed to his downhill spiral.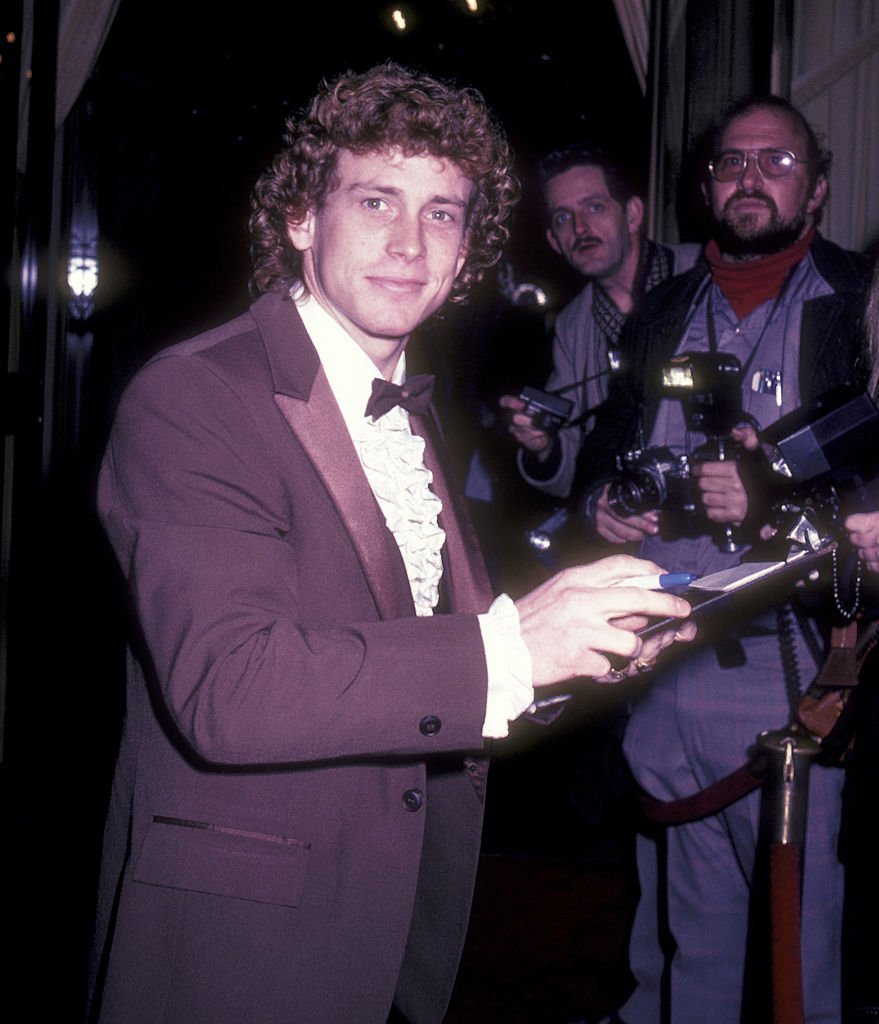 Willie Aames attends USO Distinguished Awards Honoring Dolores Hope on February 21, 1983 at the Beverly Hilton Hotel | Photo: Getty Images
WILLIE AAMES PERSONAL LIFE
The actor has lived through two divorces and three marriages. First, he tied the knot with Vicki Weatherman in 1979 when he was eighteen. The marriage yielded a son, Christopher. Aames once admitted he went through with the wedding to spite his parents. Little wonder it was short-lived.
In 1986, while struggling to overcome his addictions, he met his second wife, Maylo. Willie Aames' prospective spouse was at the time dealing with drug addictions as well; the icon helped her overcome it.
He married her shortly after, and they enjoyed a happy union for over two decades. During their time together, the pair welcomed a daughter, Harleigh Jean. Maylo walked out of his life in his most challenging moment, taking his daughter along.
He eventually met and married Winnie Hung. Admittedly, Hung was his pen pal for years, even before their first meeting. From the moment their paths crossed, they fell in love, and have remain an admirable pair to date.
Please fill in your e-mail so we can share with you our top stories!